https://www.audiologyonline.com/audiology-ceus/course/encounters-of-the-safe-kind-35112

As hearing practices reopen, many people (especially our more vulnerable populations) will feel most comfortable visiting offices demonstrating a commitment to keeping their offices safe for patients and staff. ReSound invites you to attend a planning session led by Bill Lavinder and Sheri Weiner, AuD., from ChampionOne Group to share how you can prepare your practice to offer enhanced safety in your patient encounters through stringent infection control measures and alternative ways to safely assist your patients.
Course created on May 14, 2020
View this Course on Demand
Presented By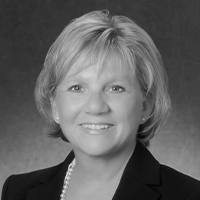 Sheri Weiner

AuD
Sheri Weiner, AuD, shares that helping the hearing impaired "got in her blood" in high school. Now 48 years later, she continues to pursue her passion by helping practice owners bring their compassion to others. Dr. Weiner started Hearing Services of Tennessee in the early '80's as a consulting Audiology practice offering hearing care services in ENT offices. She had the opportunity to help many of pop, rock, jazz and country music's most popular artists with musician monitors and bring the world of sound back to the hearing impaired. She was an active leader as member and President of the Tennessee Hearing Society and served in varied capacities on the State Licensing Board. Active in her home community, Sheri has served on multiple Metro Nashville boards and commissions, was elected to two terms on the Metro Nashville Council during which time she was elected by her Council colleagues to serve as President Pro Tempore and served as Vice Mayor. Sheri offers insight and consultative support to other practice owners through her affiliation with Champion One Group.
---
More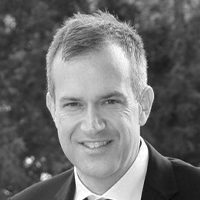 Bill Lavinder

MS
Founder - ChampionOne Group, LLC
Bill Lavinder has been a leading business advisor in the hearing healthcare industry since 2001 and founded ChampionOne Group in 2008. The ChampionOne team is a partnership of practice management consulting executives that specialize in capturing market share, inspiring people and improving efficiencies for their respective clients. Our philosophy is simple: Develop trusted, long-term relationships that empower our clients to reach their goals by creating strategies that improve profitability and ensure the highest levels of patient care.
---
More
Course participation information
To ensure you are ready to participate, please complete our short Test Drive to prepare your computer to view the course.
Full attendance is required, and the times you log in and out will be recorded and documented. If you log in to a live webinar late or if you log out early, you may not be able to earn CEU.
Passing an online exam will be required to earn continuing education credit.
Live Webinars allow presenter and participant interaction. The exam for these courses must be completed within 7 days of the event.
On-demand courses include texts, video and audio recordings of live webinars, and multimedia formats. The exam for on-demand courses must be completed within 30 days of course registration.
To participate in the course, complete the exam, and earn continuing education credit, you must be a AudiologyOnline member. Participants must complete the entire course; partial credit is not allowed.
AudiologyOnline is committed to ensuring accessibility to the widest possible audience. We are continually improving the user experience for everyone. If you have questions, requests, or would like to report an accessibility-related issue, please email accessibility@continued.com. We will review your request and respond in a timely manner.
Visit our Contact us page or give us a call if you have questions.