https://www.audiologyonline.com/audiology-ceus/course/get-connected-rehabilitation-after-ci-28096

Learn why rehabilitation post implantation is important along with auditory skills you can practice at home today. These strategies will help you maximize your success in listening in quiet and in noise. At the end of this course you will:
1. Understand the steps to developing auditory skills and how it relates to teens and adults who are learning to hear.
2. Learn 5 resources or activities a teen or adult can use in everyday environments while learning to listen.
3. Understand the importance of aural habilitation in achieving your maximal success in listening in quiet and in noise.
Course created on September 27, 2016
View this Course on Demand
Presented By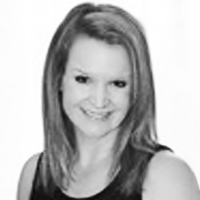 Krista Heavner

MS
CCC-SLP, LSLS Cert AVT
Cochlear Implant Consumer Specialist
Krista Heavner is a Cochlear Implant Consumer Specialist for Advanced Bionics, providing support and education for cochlear implant candidates, recipients and professionals in the southeast part of the US. Prior to this position, Krista was a consultant for deaf and hard of hearing with the Division of Exceptional Children with the NC Department of Public Instruction. She has experience both in the educational setting and in the clinical setting, providing services to children and adults.
---
More
Course participation information
To ensure you are ready to participate, please complete our short Test Drive to prepare your computer to view the course.
Full attendance is required, and the times you log in and out will be recorded and documented. If you log in to a live webinar late or if you log out early, you may not be able to earn CE credit.
Passing an online exam will be required to earn continuing education credit.
Live Webinars allow presenter and participant interaction. The exam for these courses must be completed within 7 days of the event.
On-demand courses include texts, video and audio recordings of live webinars, and multimedia formats. The exam for on-demand courses must be completed within 30 days of course registration.
To participate in the course, complete the exam, and earn continuing education credit, you must be a AudiologyOnline member. Participants must complete the entire course; partial credit is not allowed.
AudiologyOnline is committed to ensuring accessibility to the widest possible audience. We are continually improving the user experience for everyone. If you have questions, requests, or would like to report an accessibility-related issue, please email accessibility@continued.com. We will review your request and respond in a timely manner.
Visit our Contact us page or give us a call if you have questions.