https://www.audiologyonline.com/audiology-ceus/course/marketing-in-new-environment-reopening-35114

Private practices have been affected by the Covid-19 situation across the US to differing degrees. Most have had to close or significantly reduce hours of operation based on local regulations. Now the challenge is how to reopen based on new guidelines and patient expectations. This course will walk through marketing considerations for practices to implement as part of their reopening strategy.
Course created on May 21, 2020
View this Course on Demand
Presented By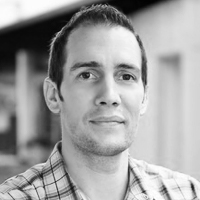 Matthew Lang
Sr. Field Marketing Manager
Matt Lang joined ReSound in 2014 as Field Marketing Manager, overseeing the consumer marketing team supporting ReSound's clients. Enthusiastic about consumer marketing, Matt brings over 10 years of sales & marketing experience including areas of expertise of brand, digital, consumer, lead generation, merchandising as well as partnering with industry leaders such as Apple and Samsung. Matt has a successful track record of growing and developing privately owned offices in retail environments through strategic marketing planning & activities.
---
More
Course participation information
To ensure you are ready to participate, please complete our short Test Drive to prepare your computer to view the course.
Login and logout times will be recorded and documented.
Passing an online exam will be required to earn continuing education credit, where applicable.
Live Webinars allow presenter and participant interaction. The exam for these courses must be completed within 7 days of the event.
On-demand courses include texts, video and audio recordings of live webinars, and multimedia formats. The exam for on-demand courses must be completed within 30 days of course registration.
AudiologyOnline is committed to providing equal opportunities in accordance with all applicable laws. If you are in need of a disability-related accommodation, please contact customerservice@audiologyonline.com. We will review your request and respond in a timely manner. Please note that we will require a minimum of 2 weeks to provide a reasonable accommodation for your request.
Visit our Contact us page or give us a call if you have questions.