https://www.audiologyonline.com/U/34702/ed504d0b5646f52d76

Hearing care professionals, today, face a variety of challenges on the path to providing the best hearing care for their patients. Oticon RemoteCare is a tool that enables hearing care professionals to provide real-time, remote fine-tuning to their patients. In today's session, you will learn what you and your practice need to get started with Oticon RemoteCare.
Course created on March 30, 2020
Presented By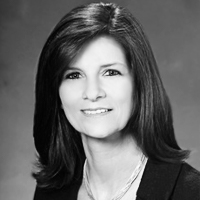 Kelly A. Stahl

AuD
Manager of Distance Education
Kelly Stahl currently serves as Manager of Distance Education for Oticon, Inc. Previous to this position, she worked clinically for 19 years in a variety of settings. During that time, she was an invited speaker to various corporate and philanthropic organizations. She is currently an Adjunct Professor at LaSalle University and Salus University. Her education includes a B.S. in Communication Disorders and M.S. in Audiology from Radford University and an Au.D. from Arizona School of Health Sciences.
---
More
Course participation information
To ensure you are ready to participate, please complete our short Test Drive to prepare your computer to view the course.
Full attendance is required, and the times you log in and out will be recorded and documented. If you log in to a live webinar late or if you log out early, you may not be able to earn CEU.
Passing an online exam will be required to earn continuing education credit.
Live Webinars allow presenter and participant interaction. The exam for these courses must be completed within 7 days of the event.
On-demand courses include texts, video and audio recordings of live webinars, and multimedia formats. The exam for on-demand courses must be completed within 30 days of course registration.
To participate in the course, complete the exam, and earn continuing education credit, you must be a AudiologyOnline member. Participants must complete the entire course; partial credit is not allowed.
AudiologyOnline is committed to ensuring accessibility to the widest possible audience. We are continually improving the user experience for everyone. If you have questions, requests, or would like to report an accessibility-related issue, please email accessibility@continued.com. We will review your request and respond in a timely manner.
Visit our Contact us page or give us a call if you have questions.