https://www.audiologyonline.com/audiology-ceus/course/rexton-reels-bicore-ric-li-38232

Rexton offers a small and attractive RIC on the BiCore platform. Whether your patient is seeking battery driven or rechargeability, the BiCore RIC is designed to last all day and offer performance you can trust.
Course created on November 7, 2022
View this Course on Demand
Presented By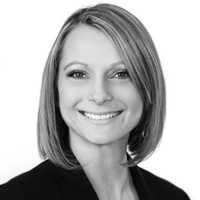 Danielle Robertson

AuD
Dr. Robertson is a Sr Clinical Education Specialist for Rexton. Her responsibilities include training customers on software and products both face-to-face and via virtual sessions. She has seven years of experience working in ENT settings with children and adults, as well as two years of experience at St. Joseph Institute for the Deaf where she focused audiology care on children 0-3 years of age. She has acquired a comprehensive understanding of diagnostics, hearing aid technology, counseling and addressing the hearing needs of individuals. Danielle received her bachelor's degree in Psychology from Arkansas State University in 2002 and a doctoral degree in Audiology from Missouri State University in 2007.
---
More
Course participation information
To ensure you are ready to participate, please complete our short Test Drive to prepare your computer to view the course.
Full attendance is required, and the times you log in and out will be recorded and documented. If you log in to a live webinar late or if you log out early, you may not be able to earn CEU.
Passing an online exam will be required to earn continuing education credit.
Live Webinars allow presenter and participant interaction. The exam for these courses must be completed within 7 days of the event.
On-demand courses include texts, video and audio recordings of live webinars, and multimedia formats. The exam for on-demand courses must be completed within 30 days of course registration.
To participate in the course, complete the exam, and earn continuing education credit, you must be a AudiologyOnline member. Participants must complete the entire course; partial credit is not allowed.
AudiologyOnline is committed to ensuring accessibility to the widest possible audience. We are continually improving the user experience for everyone. If you have questions, requests, or would like to report an accessibility-related issue, please email accessibility@continued.com. We will review your request and respond in a timely manner.
Visit our Contact us page or give us a call if you have questions.