https://www.audiologyonline.com/audiology-ceus/course/signia-government-services-quicktips-ax-38223

Signia AX just got even better! The AX Enhancements thru the November 2022 Connexx 9.8 update give all AX patients better sound quality automatically with Auto EchoShield, a more natural voice with OVP 2.0, and the ability talk and answer iPhone/iPad phonecalls HandsFree.
Course created on November 17, 2022
View this Course on Demand
Presented By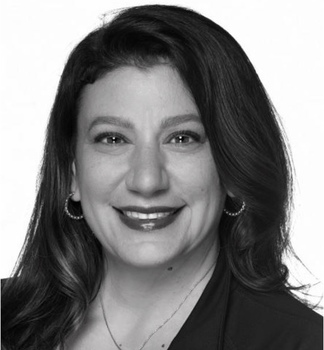 Lisa Perhacs

AuD
Senior Clinical Education Specialist
Dr. Perhacs is the Program Manager of Professional Education for Signia. She is responsible for supporting the Government Services Team in the US, WSA Retail, and training commercial customers and sales staff on the company's current technology and products. She conducts training sessions via webinars, and at regional and national events, as well as creates educational materials related to products, technology, software, telehealth, services, and audiology-related topics for Government Services. Dr. Perhacs has more than 14 years of manufacturing experience including two years as the Training and Audiology Manager for Siemens Export Sales, based in Erlangen, Germany. Her six years of clinical experience includes private practice, a large medical setting, and Clinic Coordinator and Preceptor at Montclair State University. She earned her undergraduate degree from Seton Hall University, graduate degree from The College of New Jersey, and doctorate from Pennsylvania College of Optometry (now Salus University).
---
More
Course participation information
To ensure you are ready to participate, please complete our short Test Drive to prepare your computer to view the course.
Login and logout times will be recorded and documented.
Passing an online exam will be required to earn continuing education credit.
Live Webinars allow presenter and participant interaction. The exam for these courses must be completed within 7 days of the event.
On-demand courses include texts, video and audio recordings of live webinars, and multimedia formats. The exam for on-demand courses must be completed within 30 days of course registration.
To participate in the course, complete the exam, and earn continuing education credit, you must be a AudiologyOnline member. Participants must complete the entire course; partial credit is not allowed.
AudiologyOnline is committed to ensuring accessibility to the widest possible audience. We are continually improving the user experience for everyone. If you have questions, requests, or would like to report an accessibility-related issue, please email accessibility@continued.com. We will review your request and respond in a timely manner.
Visit our Contact us page or give us a call if you have questions.