https://www.audiologyonline.com/audiology-ceus/course/signia-telecare-to-use-full-34619

Connect with your patient in real time and use the Connexx software for fitting adjustments.
Course created on March 19, 2020
View this Course on Demand
Presented By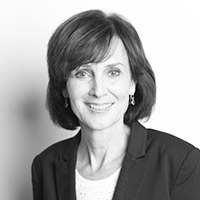 Carol Meyers
, AuD
Manager, Clinical Education Team
Dr. Meyers is a Manager of the Clinical Education Team for Signia. She is responsible for the support and ongoing training of the Signia Educational Specialists and for creating new and innovative training methods to enhance customer service. She trains staff and hearing care professionals in the U.S. on the company's products, technology, software, services, and audiology-related topics at industry events, face-to-face meetings, in publications, and through virtual courses. She is responsible for the planning and execution of online courses, including The Expert Series, which reaches a growing number of hearing care professionals each year. Prior to joining the Signia clinical education team (then Siemens Hearing Instruments) in 2007, Dr. Meyers dedicated more than 25 years to clinical practice, during which she attained a comprehensive understanding of diagnostics, hearing aid technology, and how to address the communication needs of individuals. Dr. Meyers holds a doctorate degree in Audiology from Arizona School of Health Sciences and graduate and undergraduate degrees from the University of Nebraska.
---
More
Course participation information
To ensure you are ready to participate, please complete our short Test Drive to prepare your computer to view the course.
Login and logout times will be recorded and documented.
Passing an online exam will be required to earn continuing education credit, where applicable.
Live Webinars allow presenter and participant interaction. The exam for these courses must be completed within 7 days of the event.
On-demand courses include texts, video and audio recordings of live webinars, and multimedia formats. The exam for on-demand courses must be completed within 30 days of course registration.
AudiologyOnline is committed to providing equal opportunities in accordance with all applicable laws. If you are in need of a disability-related accommodation, please contact customerservice@audiologyonline.com. We will review your request and respond in a timely manner. Please note that we will require a minimum of 2 weeks to provide a reasonable accommodation for your request.
Visit our Contact us page or give us a call if you have questions.