https://www.audiologyonline.com/audiology-ceus/course/soundbites-starkey-s-waterproof-genesis-39101
Take a deep dive into the research and development behind Starkey's waterproof Genesis AI hearing aids. In this episode, Dave chats with Brian Dahl, Starkey's Vice President of Quality and Regulatory about the rigorous testing that went into these devices and why moisture is such a big deal for hearing aid wearers.
Course created on September 22, 2023
View this Course on Demand
Presented By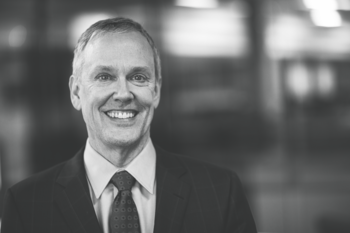 Dave Fabry

PhD
As Chief Innovation Officer, Dave Fabry, Ph.D., leads end-to-end innovations within our clinical audiology department. His collaboration with our engineering and marketing teams allows Starkey Hearing Technologies to continue to design and provide superior products. Dave Fabry received his Ph.D. in hearing science from the University of Minnesota. Subsequently, he divided his career between academic/clinical roles at the Mayo Clinic, Walter Reed Army Medical Center, the University of Miami Medical Center, and several industry positions. He served as President and Board Member of the American Academy of Audiology and was recently elected to the Board of Directors of the American Auditory Society. Additionally, Dave Fabry has served as Editor-in-Chief of Audiology Today since 2008 and is a past Editor of the American Journal of Audiology and Section Editor of Ear and Hearing. He is licensed as an Audiologist in Minnesota, Florida, and Rwanda. His 30+ years of industry experience and proven ability to implement forward-thinking concepts is instrumental in shaping the future innovations at Starkey Hearing Technologies.
---
More
Course participation information
To ensure you are ready to participate, please complete our short Test Drive to prepare your computer to view the course.
Full attendance is required, and the times you log in and out will be recorded and documented. If you log in to a live webinar late or if you log out early, you may not be able to earn CEU.
Passing an online exam will be required to earn continuing education credit.
Live Webinars allow presenter and participant interaction. The exam for these courses must be completed within 7 days of the event.
On-demand courses include texts, video and audio recordings of live webinars, and multimedia formats. The exam for on-demand courses must be completed within 30 days of course registration.
To participate in the course, complete the exam, and earn continuing education credit, you must be a AudiologyOnline member. Participants must complete the entire course; partial credit is not allowed.
AudiologyOnline is committed to ensuring accessibility to the widest possible audience. We are continually improving the user experience for everyone. If you have questions, requests, or would like to report an accessibility-related issue, please email accessibility@continued.com. We will review your request and respond in a timely manner.
Visit our Contact us page or give us a call if you have questions.