https://www.audiologyonline.com/audiology-ceus/course/sounddna-hearing-aid-technology-for-33413

SoundDNA is a revolutionary hearing technology platform from Sonic that currently supports two Sonic product lines, Captivate and Enchant. The SoundDNA platform is Sonic's most automatic, dynamic and flexible hearing aid technology to date and now includes a new feedback management system.
Preview Exam
Upcoming Live Webinars
Wed, Jul 24, 2019 at 4:00 pm EDT
No CEU credit available
Learning Outcomes
Describe how SmartCompress technology can control compression in speech-in-noise environments and control gain in non-speech environments.
Describe how the three components of SPiN Noise management work together to enhance speech and reduce noise.
List the benefits of the new AFC Pro feedback management system.
List and describe all the features of the SoundDNA technology platform.
Agenda
| | |
| --- | --- |
| 0-5 Minutes | Introduction |
| 5-20 Minutes | SVP with SmartCompress Overview |
| 20-30 Minutes | Compression/Gain Control and Extended Dynamic Range |
| 30-50 Minutes | SPiN Noise Management |
| 50-70 Minutes | Adaptive Feedback Canceller Pro |
| 70-75 Minutes | Tinnitus SoundSupport |
| 75-85 Minutes | Dual-Radio Connectivity |
| 85-90 Minutes | Summary/Q&A |
Presented By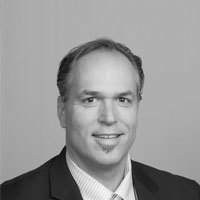 Scott Bunnell
, AuD
Manager of Audiology Services
Scott is the Manager of Audiology Services at Sonic and is responsible for managing the Audiology Support team as well as providing product training and fitting and software support for hearing health care professionals. Scott received his Master's degree in Audiology from the University of Minnesota and his Audiology Doctorate from the University of Florida. Prior to coming to Sonic he worked clinically in a hospital setting specializing in amplification and vestibular testing.
---
More
Presenter Disclosure: Presenter employed by Sonic

Sponsor Disclosure: This Course is presented by Sonic in partnership with AudiologyOnline.

Content Disclosure: This learning event focuses on Sonic products and services and will not include info on other products or services.


Course participation information
To ensure you are ready to participate, please complete our short Test Drive to prepare your computer to view the course.
Login and logout times will be recorded and documented.
Passing an online exam will be required to earn continuing education credit, where applicable.
Live Webinars allow presenter and participant interaction. The exam and course evaluation for these courses must be completed within 7 days of the event.
On-demand courses include texts, video and audio recordings of live webinars, and multimedia formats. The exam and course evaluation for on-demand courses must be completed within 30 days of course registration.
Event participation is free, but you must be a AudiologyOnline member to complete the exam and earn the continuing education credit.
AudiologyOnline is committed to providing equal opportunities in accordance with all applicable laws. If you are in need of a disability-related accommodation, please contact customerservice@audiologyonline.com. We will review your request and respond in a timely manner. Please note that we will require a minimum of 2 weeks to provide a reasonable accommodation for your request.
Visit our Contact us page or give us a call if you have questions.