https://www.audiologyonline.com/audiology-ceus/course/there-s-app-for-that-1480

Technology is an ever-present part of our daily lives. This course will focus on emerging technologies and how they can be used to provide improved patient outcomes.
Course created on July 27, 2011
Learning Outcomes
Participants will be able to list the emerging technologies that can create delight for hearing aid wearers.
Participants will be able to identify Starkey's telehealth tools.
Participants will be able to explain from where Starkey's mobile Apps can be can be downloaded.
Reviews
52 Reviews
Presented By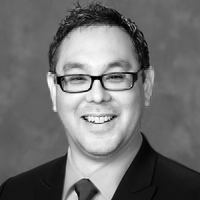 Luis F. Camacho
, AuD
, FAAA
Audiologist in the Education and Training Department
Luis Camacho began working for Starkey in August 2000 as a Field Sales Representative covering Indiana, Ohio, Illinois and Kentucky. In 2008, he joined the Education & Training Department. Current duties include leading training classes for Starkey staff and customers, development of training materials and overseeing Starkey's online and e-learning initiatives. He received his BA in Telecommunications and Audio Engineering from Indiana University and continued on to receive his MA in Audiology from Indiana University in 1991. After graduate school, he worked as a staff audiologist for an otology practice in Indianapolis where his duties included clinical audiology, special testing, hearing aid dispensing, marketing and public relations. In October of 2013 he earned his AuD from A.T. Still University. Luis is married with three children and resides in Bloomington, Indiana.
---
More
Presenter Disclosure: There will be no promotions associated with this course.


Course participation information
To ensure you are ready to participate, please complete our short Test Drive to prepare your computer to view the course.
Login and logout times will be recorded and documented.
Passing an online exam will be required to earn continuing education credit, where applicable.
Live Webinars allow presenter and participant interaction. The exam and course evaluation for these courses must be completed within 7 days of the event.
On-demand courses include texts, video and audio recordings of live webinars, and multimedia formats. The exam and course evaluation for on-demand courses must be completed within 30 days of course registration.
Event participation is free, but you must be a AudiologyOnline member to complete the exam and earn the continuing education credit.
AudiologyOnline is committed to providing equal opportunities in accordance with all applicable laws. If you are in need of a disability-related accommodation, please contact customerservice@audiologyonline.com. We will review your request and respond in a timely manner. Please note that we will require a minimum of 2 weeks to provide a reasonable accommodation for your request.
Visit our Contact us page or give us a call if you have questions.