https://www.audiologyonline.com/audiology-ceus/course/widex-quick-guide-moment-fine-36278

This course will review the Widex MOMENT Fine-Tuning steps in Compass GPS as well as the use of the MOMENT App for End User fine-tuning. After taking this course, participants will be able to identify the fine-tuning elements in Compass GPS fitting software and in the MOMENT App.

Learning Objectives:

1. After this course, participants will be able to identify the Compass GPS Fine Tuning tab options.
2. After this course, participants will be able to describe the Widex MOMENT App fine-tuning features.

Agenda:
1. (0-20 min) Widex MOMENT Fine-Tuning steps in Compass GPS
2. (20-35 min) End User fine-tuning in the Widex MOMENT App

Course created on March 23, 2021
View this Course on Demand
Presented By
Natalie Loyola

AuD
Clinical Product Specialist
Natalie Loyola completed her Bachelor of Arts in Speech, Language and Hearing Sciences at San Diego State University and her Doctorate in Audiology (Au.D.) from the Arizona School of Health Sciences.  Prior to joining Widex, she worked as the Director of Audiology at a large ENT practice.  Other audiology experiences include various ENT, government and private practice settings as well as working with the pediatric population at a children's hospital.  Natalie has worked in the industry with hearing aid and cochlear implant manufactures.  She has experience in product development, research and development, research and technology, marketing, sales and clinical product research.  Natalie is a native Spanish speaker and is a licensed audiologist/hearing aid dispenser in California.  She has a passion for humanitarian efforts and has donated her time and services in Mexico, Ecuador, and Nicaragua.  Natalie was born and raised in Napa Valley, CA and in her free time enjoys working out, traveling, and living in San Diego with her fiancé and Pomsky dog.
---
More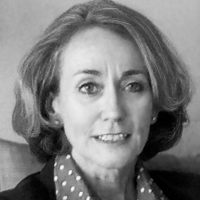 Susan de Bondt

AuD
Clinical Product Specialist
Susan de Bondt's audiology experience spans 30 years and includes providing patient hearing care in ENT, Private Practice, and the VA Healthcare system. In these varied clinical settings, she has provided both diagnostic and rehabilitative hearing care services to all age groups. She brings her fitting expertise with Widex Hearing Instruments to her role as a Widex Senior Clinical Product Specialist. Dr. de Bondt received her Master's of Science Degree in Audiology from the University of South Florida and completed a Doctorate in Audiology (Au.D) from the University of Florida. She is a fellow of the American Academy of Audiology and a member of the Florida Academy of Audiology
---
More
Course participation information
To ensure you are ready to participate, please complete our short Test Drive to prepare your computer to view the course.
Login and logout times will be recorded and documented.
Passing an online exam will be required to earn continuing education credit.
Live Webinars allow presenter and participant interaction. The exam for these courses must be completed within 7 days of the event.
On-demand courses include texts, video and audio recordings of live webinars, and multimedia formats. The exam for on-demand courses must be completed within 30 days of course registration.
To participate in the course, complete the exam, and earn continuing education credit, you must be a AudiologyOnline member. Participants must complete the entire course; partial credit is not allowed.
AudiologyOnline is committed to ensuring accessibility to the widest possible audience. We are continually improving the user experience for everyone. If you have questions, requests, or would like to report an accessibility-related issue, please email accessibility@continued.com. We will review your request and respond in a timely manner.
Visit our Contact us page or give us a call if you have questions.