Carolyn Smaka: Hi Charlie. I'm glad you can talk to us about what seems to be a hot topic in audiology, and that is the issue of bundling versus unbundling, or itemization, for fitting of amplification. Can you start by comparing the most common model for billing for our services and why we might consider changing to a fee-for-service model?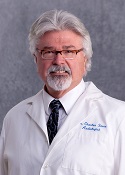 Charles Stone: Sure. The current professional model is a bundled service model for hearing aid pricing, and it typically covers the comprehensive range of patient services required for the acceptance and optimal fit of the devices. This bundled philosophy is under attack by "big box" stores and Internet sellers. This new competition is driving down margins and forcing the practitioner to reassess what and how they get paid for after-fitting care. This problem is exacerbated by health-insurance carriers that focus on using hearing aids as a draw to attract Medicare patients to enroll in their coverage. They pay as little as possible for the device in order to allocate more money for other benefits to their aging beneficiaries.
We need to take a closer look at how we are paid for the professional component in the fitting and rehabilitation of hearing loss. I think we have to begin the transition toward an itemized model of service. Specifically, the solutions refer to those post-fitting office calls and services related to the hearing aid fitting process.
Practitioners like bundling because it prevents patients from saying, "No, I don't want that service," or, "I will only pay for after-fitting care as I need it." It is very difficult to forecast the exact number of follow-up visits required to achieve satisfaction for a first-time hearing aid user. Bundled pricing ensures that this will be achieved at no additional expense to the patient.
It may be easier to implement some of the unbundling procedures gradually, rather than making widespread alterations to current practice models.
Carolyn: Some say that unbundling allows the patient to choose what services they think they need at the time of fitting, and that this model undercuts care.
Charles: If you use a service contract and put into writing what services come with your selling price you're not changing your selling price merely explaining what they get for that price. On that contract you assessing a procedural charge for each of those services. Provide all the services and procedures that you feel are essential for a successful fitting on your superbill, and then provide a description of each procedure performed in your office with a fee for that procedure. The service contract delineates to the patient all the services built into the purchase price that you will provide under this agreement.
When you dispense the instrument, tell patients what the manufacturer's warranty covers, and then explain what professional services are also included. Inform them that both are included in your price and give them a copy of your service contract, delineating the total cost for all services provided, along with the purchase contract for the device(s). By doing this, the cost of the device and the initial warranty is separated from service in the patient's mind at the onset of the product fitting.
Carolyn: What services should clinicians consider including on their fee-for-service list?
Charles: You want to include routine services that are not billable or are minimally covered by most insurance carriers. I have the following list: fitting modifications, post-fitting visits, reprogramming sessions, LACE or rehabilitation sessions, video otoscopy, orientation procedures, verification procedures, earmold cleaning and modifications, tube changes and cerumen removal. If you're not already using a superbill in your office, obtain or create one and list the procedures you bill for, and also all of the aforementioned delineated services that may not be covered or have limited coverage with an appropriate charge for each. These should apply to your private pay patients as well.
Carolyn: I guess you could add or take away from that, depending on what you routinely do. In your experience, are patients willing to pay for these charges when your competition may provide three years of free everything?
Charles: They are, if you approach it the right way. At the time of fitting, provide patients with warranty material, batteries, et cetera, and then advise them that the warranty from the manufacturer does not cover your services. Inform patients that you are including your service contract that covers all of the services, office calls, and charges for a specified period of time. Give them a choice of a one-, two-, or three-year term. However, at the end of that term, make patients aware that they will be charged for your office procedures, or they can renew your service contract at your pre-determined annual fee for future office visits.
It's good idea to solicit your patients via the mail, email and telephone for best results, about 30 days prior to the expiration date. Regardless of your method, the concept is to separate product from service in the patient's mind right from the beginning of the process. Note too, that some states restrict or define warranty products and who can sell "warranties," so do not call an extended service agreement that covers your professional services, a "warranty."
Carolyn: Do you grandfather your existing patients into these plans or only use them with new patients going forward?
Charles: I state upfront, that starting on a certain date, the office is implementing a new office plan that covers procedures not currently covered under most third-party insurance plans. You might announce that you have a new plan that covers office procedures and there is a limited-time enrollment sign up. You could either charge a reduced rate during this enrollment period or waive the first-year fee. It could be used as a great tool to market to your database in a non-product-oriented manner. You decide how you want this to roll out in your practice, but recognize that most patients will transition to a fee-for-service model if you truly provide outstanding service. In turn, it will increase your professional image and your bottom line.
Carolyn: Well, it sounds like there certainly is some planning involved, but it doesn't sound like something that is unattainable.
Charles: Yes, change will be required, but these changes are manageable when you face the reality of having to improve the value of your model for professional service and delivery.
Carolyn: Thanks for talking with me today. This is a good starting point for those of us trying to wrap our heads around the unbundling concept.
Charles: Anytime, Carolyn.