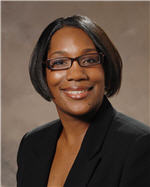 Sheena Oliver
CAROLYN SMAKA:
This is Carolyn Smaka from AudiologyOnline, and today I'm speaking with Sheena Oliver, Vice President of Marketing for Oticon. Sheena, thanks for coming back on today.
SHEENA OLIVER:
Thank you so much for having me. It's always a pleasure meeting with you.
SMAKA:
I recently talked with Dr. Don Schum about the new Intiga, as well as the research Oticon has done with first-time users of hearing instruments. I wanted to ask you about marketing to first-time users.
How important are first-time users for today's hearing care practices?
OLIVER:
First-time users are extremely important. When you think about hearing care professionals in private practice, the very viability of their businesses is dependent upon their ability to bring new users or new patients into their offices. It is critical that hearing care professionals are able to do this and do it successfully. In our industry, we're extremely fortunate that first-time users, and our patients in general, are one of the most desirable segments for practice marketing today.
SMAKA:
How so?
OLIVER:
Right now there are over 100 million consumers in the 50 plus generation who are spend $2.4 trillion annually. Their discretionary spending is more than two-and-a-half times the average of younger households. This group represents 50 percent of all consumer spending in the U.S. Hearing care practices rely heavily on first-time users to keep their businesses afloat and we are fortunate that this generation - many of whom are now or will be candidates for amplification s prime for what we have to offer them.
SMAKA:
As an industry, how good are we at bringing in these first-time users in the door?
OLIVER:
Unfortunately, we're not as successful as we would like to be, despite a lot of efforts on the part of professionals and the industry as a whole. If we look at MarkeTrak data, we see the hearing aid adoption rate has been pretty flat over a long period of time, with about only 1 in 4 people who need hearing instruments actually using them.
Due to advancements in technology, hearing instruments are better than they have ever been before. The hearing care profession has moved to an evidence-based practice approach, and yet neither of these advancements have significantly impacted the hearing aid adoption rate.
At Oticon we commissioned an independent study from a company called Decision Lab to help us to gain new insight into first-time users. We wanted to find out more about who this group is, how they think, and what motivates them.
The response was fantastic;we had 1,400 participants, 750 of which were non-users and the other 750 were able to reflect back on their first time going through the process. We were able to gather a lot of data.
SMAKA:
What were the key findings in terms of marketing or things we should be thinking about from a business perspective?
OLIVER:
The first important point we learned is that hearing care professionals are spending on average about 40 percent of their week with first-time users. Secondly, 50 percent of all first-time users visit two or more clinics before they buy. It's not uncommon that people visit multiple offices to try and get more information before making a decision. Often, they don't understand the process and they're not fully engaged, and so they continue to visit different locations until they get the information they are seeking.
We also found that many first-time users who decide to make a purchase, eventually are not satisfied users and may actually stop using their hearing solution. So even thought we're spending a great deal of time marketing to this population, working with them on appointments in the office, at the end of the day many of them are still not satisfied users. Somewhere in the process, there is a disconnect between the consumer and the professional.
SMAKA:
What can we do about these people who need to "shop around"? Is there anything a professional can do to motivate them to take action?
OLIVER:
The fact that many of these individuals are visiting multiple offices before they make a decision suggests that perhaps if they're not "wowed" during that initial experience, and that, in fact, delays initial purchase. I do think there are many things that we can do to give them a "wow" experience in the practitioner's office, and to actually move them forward in the process.
For example, people new to amplification often have anxiety about the process or what will happen once they get to a professional's office. If we can provide a that information up front we may be able to reduce their anxiety.
Another thing professionals can do to move the process forward is to offer a risk-free trial. This has been heavily debated within our profession because as professionals we don't want to discount our services. As an audiologist myself, I can certainly recognize and understand that. The marketer in me, however, also sees the outcome of our research and focus groups. Time and time again when we ask individuals what type of offering would make them respond to an ad, hands down, it is always a risk-free trial.
When you think about the psychology behind what these individuals are going through, a risk-free trial makes sense. Knowing that it's risk-free may be just what they need to take that leap of faith and try hearing devices, knowing they won't lose anything. It is about putting the patient at ease and making them feel comfortable about the process and about giving the impression that what we have to offer has value.
I certainly understand that it's up to individual hearing care professionals to decide what is best for their business, but our recommendation is to always try and include some type of risk-free offer in your marketing pieces.
SMAKA:
You mentioned the psychology behind where these people are coming from. How does that tie in to marketing to first-time users, or doesn't it?
OLIVER:
It absolutely does. Part of the solution in moving first-time users forward has to come from an in-depth understanding of where they are coming from. We know from our data that first-time users have many things going on from a psychological perspective. Prior to launching Delta over six years ago, we used another market research tool called ZMET that was developed by Harvard Business School Professor Gerald Zaltman. ZMET involves asking people to collect visual representations of their thoughts and feelings.
For the purpose of our study we asked, "What do you think about hearing loss? What do you think about hearing aids?" And most importantly, "What has stopped you from moving forward in the process?" From the visual representations we collected, one of the things that we found is that these individuals view life as two different worlds: Their world, which is surrounded by hearing loss, and another outside or ideal world where their family and friends are.
They described a door or a wall between the two worlds that prevents them from getting to that ideal world where they can live the life that they want with their loved ones. They also talked about feeling contained or trapped and expressed a desire to break free.
Now that we have an understanding of what these people are going through, we can take that knowledge and create some compelling marketing messages to help change their perspective.
SMAKA:
Interesting. How do the messages and visuals used with Intiga reflect this new perspective?
OLIVER:
You'll see a common theme as you review the Intiga materials. The headline reflects this:
Open up to a new world, your new life starts now
.
Image from Intiga campaign.
In addition, we prominently show the Intiga instrument in all of the materials. Our research shows that unfortunately, stigma is still an issue with many first-time users. For many individuals with hearing loss, their idea of a hearing aid may be a bulky old-fashioned hearing aid, and we know that image is very outdated. Intiga has been designed from the start to be a hearing device that you would actually want to wear.
Because we know that, psychologically, many individuals with hearing loss have a feeling of containment or a wall between them and the outside world, we show the Intiga device breaking through a barrier. The message here is that this device is the vehicle or the means to propel you into the ideal world where you want to belong.
SMAKA:
How does the "Now Effect" play into the marketing campaign?
OLIVER:
The Now Effect is an integral part of the entire Intiga marketing campaign. From a hearing care professional perspective, it is about more than just the Intiga product. At Oticon, we recognize that it takes more than just a product to have successful outcomes with patients. The Now Effect essentially looks at the entire process. First, how do we generate traffic? How do you attract consumers to take the first step to better hearing?
Next, we look at the counseling approach. Once potential users are in the professional's office, how do we help manage that process, and what tools can we provide professionals to support that process? Oftentimes, patients come in and they're extremely willing to move forward, while others are very reluctant. An effective counseling approach needs to be individualized in order to manage different types of patients depending upon where they are in the process.
The third component of the Now Effect is the Intiga product. Intiga was designed from the start to offer immediate acceptance and immediate benefits. The final component of the Now Effect is developing and maintaining a relationship with patients that lasts a lifetime. How do you create satisfied patients for life?
Intiga was designed from the start to offer immediate acceptance and immediate benefits, and is prominently featured in the marketing materials.
From a consumer perspective, the Now Effect refers to providing immediate benefits and immediate acceptance, now.
There was a collaborative study done with first-time users at Towson University in Maryland and at The Hörzentrum in Oldenburg, Germany. The study showed that Intiga resulted in immediate acceptance by first-time users on several different dimensions, including its ultra small size, its sleek and ergonomic design, its RISE 2 sound processing, and lastly, its fast adaptation strategy.
Within the first week, most of the participants in the study indicated that they could see themselves wearing Intiga long term. They didn't experience the acclimitization period that we typically see in people hearing loss who are using hearing instruments for the first time.
SMAKA:
Sheena, the last time you and I talked, you mentioned the importance of an integrated marketing campaign. What is available in terms of Intiga?
OLIVER:
We believe that an integrated marketing campaign is important because there is synergy between the national campaign that Oticon conducts, and the local campaigns that individual practices conduct.
We know that as the level of repetition of an advertisement or messages increases, memorability increases as does brand recall. That additional exposure makes a significant difference.
When we evaluated the effectiveness of Oticon campaigns across all regions, with practices that had conducted only single marketing activities and those that conducted multiple activities, we found that hearing care practices can gain added traction - and drive traffic y overlaying Oticon's national campaign with their own marketing activities. The combination of the mass appeal of the national campaign and local appeal of more locally targeted marketing activity resulted in an increased number of calls and appointments and increased sales over results generated by practitioners who conducted only local market initiatives.
We also know from marketing research, that when consumers see advertising about a product more frequently, in their minds that signals higher quality. It increases their believability about a product, and it also gives them a sense of longevity, meaning that they perceive this company or provider as one that will be around for a period of time. If I'm making a large purchasing decision, these will be key factors to consider in the hearing care professional that I choose. And that's why it's important for local hearing care practices to take advantage of the national advertising activities from Oticon.
A good example of how this works is television advertising. Oticon is running national television advertising for Intiga. We also make that same television commercial available to hearing care professionals. Professionals can then take that same commercial, add their practice information at the end of the commercial and then run it on their local cable stations at a nominal cost in the same timeframe that the national commercial is airing. That means that individuals in that hearing care professional's local area will see both the Oticon national commercials as well as the professional's local commercials. Some professionals may also add other supporting marketing activities on to that, such as newspaper inserts or a direct mail piece to their customers. Now, consumers will see the advertising multiple times in different outlets. That's a good example of an integrated campaign.
View the Intiga television commercial here.
SMAKA:
Is it possible for professionals to know where and when the national ad will run so that they can schedule the timing of their local advertising?
OLIVER:
Yes. At Oticon, we have regional marketing managers who work with our customers in coordinating these activities. Our customers are given ample notice when we're running various national campaigns and we provide suggestions and support to assist with activities in their local markets.
SMAKA:
Right now marketing dollars are limited for many practices. Is it more effective to make a bigger investment in one high-cost activity or to spread out their marketing dollars through a variety of activities?
OLIVER:
My suggestion is to spread your money out across a variety of different activities because consumers are engaged across a variety of different media. The advantage of piggybacking on some of the national campaigns that Oticon is doing also means that a professional is not pulling all the weight for the advertising.
When you piggyback on these national campaigns, you'll see an increased return than what you would see if you were just focused on one, independent activity. One of the things that we've seen from our own customers when we look at their marketing activities over a period of time, is that those customers that take advantage of both national and local activities at the same time in their area, see about two and a-half times the average of calls and appointments than those that do one activity alone.
There's definitely value in trying to coordinate your marketing activities and to create synergy across what you're doing, as opposed to just scheduling one-off activities without a coordinated marketing plan.
SMAKA:
Social media provides some nice marketing opportunities, and the only investment is generally your time. Does Oticon have elements that can enable practitioners to strengthen their online presence to first-time users?
OLIVER:
I'm extremely excited about social media opportunities because the demand from customers for social media support has been very high, but they're often not sure how to go about it. We know that boomers and the seniors are very active on the Internet, and 80 percent are using it to seek health care information.
When we look at our data - for example, our national TV campaigns where we list our phone number and our website in our television commercials - we see that 41 percent of leads come from the Internet. Almost half of the people that see our television commercial go online as opposed to making a phone call to get more information. With the launch of Intiga, we focused on how we could best leverage electronic media to help hearing care practices market their businesses.
In response, we've created a number of tools that professionals can use with electronic media. For example, we've created electronic banner ads. Oftentimes if you advertise in your local newspaper, they will offer you a banner ad in the online version of the paper. This is a great way to get cross-synergy between your print advertising and your online advertising, and in turn, drive traffic to your website.
We've also created social media postings - blogs, Tweets and Facebook postings. In addition, we have dynamic content for email blasts and electronic newsletters. For professionals who are interested in social media marketing, we have a multitude of content to really get them off and running.
SMAKA:
Do you test these campaigns to ensure success?
OLIVER:
Absolutely. I always have to preface that by saying that no marketing is 100 percent guaranteed. But at Oticon, we want to make sure that we do our due diligence so that when we introduce creative materials, we can say with strong certainty that they have been tried and tested through focus groups or using the latest technology such as Internet-based interviews. Most recently, for Intiga, we actually took the time to do in-depth, one-on-one hour long interviews. It was a substantial time investment, but the benefit is that we really got at the heart of what consumers are feeling and how they're responding to the different materials. Individual interviews also avoid the possibility of 'group think' influencing an individual's opinions or feelings, as can sometimes happen in focus groups. The bottom line is that we collected a great deal of feedback on our Intiga materials using market research companies as well as the advertising agencies that we work with.
After the product launch, we track very closely how everything is performing. If we find that certain creative executions are not working well, by that I mean not causing the phones to ring to our customers' offices, then we will see what we need to do to revise them accordingly.
We always ask for feedback from our customers to know how we're performing. We use that information to look at the bigger picture and ensure that we continue to generate the results our customers expect from us.
SMAKA:
Where can people find out more about reaching first-time users?
OLIVER:
We have created a new website,
www.noweffect.com
, which has a multitude of information, including tools and resources on how hearing care professionals can attract first-time users into their practices. There is also information about the counseling approach known as Readiness Management, as well as advice on how to build loyalty with both new and existing patients. All of the information is available via downloads and links.
SMAKA:
Excellent. Thank you, Sheena. I really appreciate all your time today.
OLIVER:
Thank you.
For more information about Oticon, visit
www.oticon.com
. You may learn more about Oticon by visiting the
Oticon web channel
on AudiologyOnline.