AudiologyOnline: What is the Osia System?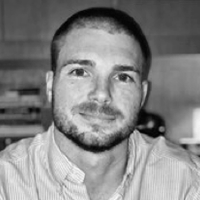 Anthony King: The Osia System is a first-of-its-kind hearing implant system for people with single-sided deafness (SSD), conductive or mixed hearing loss. It's an active osseointegrated steady-state implant (OSI) hearing solution that uses digital piezoelectric stimulation to send sound through the bone to the inner ear. It utilizes unique Piezo Power™ transducer technology and a digital link that transfers power and data between the sound processor and implant.
AudiologyOnline: You mention digital piezoelectric stimulation – what does that mean?
Anthony King: Digital piezoelectric stimulation bypasses damaged areas of the natural hearing system and sends sound directly to the cochlea to optimize the transfer of power and deliver on sound quality by using a digital link between the implant and sound processor.
This connection provides smart two-way communication that transfers 100% of the signal regardless of the coil-to-coil distance* and without risk for interference.1
At the heart of the implant lies the Piezo Power transducer that uses piezoelectric material to generate vibrations that are transferred through a single point of transmission into the bone. The piezoelectric effect is the ability of certain materials to generate an electrical charge from mechanical stress, or in reverse, to generate vibrations from an electrical charge. The advantages of the Piezo Power transducer include its sensitivity at high frequencies that are most important to speech understanding and its suitability for implantation where there is a high demand on power, size and reliability.2
AudiologyOnline: How does the Osia System benefit from Human Design™?
Anthony King: The Osia System utilizes innovative technologies specifically chosen and designed to work in and with the body, an approach Cochlear calls the Human Design™ concept. With no movement between parts, the technology is well-suited to deliver long-term performance and durability.3,4 One of the primary goals of the Osia System is to help people live their lives without getting in the way, while providing the performance needed to hear in noisy situations where they may struggle most.5
AudiologyOnline: How big is the sound processor?
Anthony King: The slim, only 10.4 mm, off-the-ear sound processor is light and comfortable to wear. As an all-in-one magnet retained unit, your patients can simply place it, adjust their hair and be ready to go. There are no small pieces to deal with and the ear/ear canal are left open and free to reduce the risk for recurring infections and irritation.6 Further, advanced signal processing allows users to hear what they want to hear and not what they don't.
AudiologyOnline: What about smartphone compatibility?
Anthony King: With Made for iPhone technology, the Osia System becomes a simple extension of mobile devices, streaming sound directly to the sound processor from any compatible Apple® device.
The Osia Smart App lets your patients control and adjust their sound processor easily and discreetly. From a smartphone or Apple Watch, they'll be able to adjust the sound the way they want to hear it and monitor their status and settings, creating an easy streaming experience.
AudiologyOnline: Which implant is used for osseointegration?
Anthony King: The BI300 Implant is the stable osseointegrated foundation for effective, single-point sound transmission. It is backed by more than 10 years of published clinical research with a 98.4% cumulative survival rate.7
AudiologyOnline: Can the Osia System go in water?
Anthony King: The Osia Aqua+ accessory* covers the sound processor to let your patients enjoy water activities with friends and family. With an Aqua+ accessory, the Osia Sound Processor is waterproof down to 3 meters for up to 2 hours and has an IP68 rating.6 No need to stand back, just jump in.
For more information about the Osia System visit our website.
References
1. Sunnerud H. D1575584, Design Verification Report Osia System. Cochlear Bone Anchored Solutions AB, Sweden 2019.
2. Goh J. OSI200 Implant Accelerated Life Test Report. D1439967. Cochlear Bone Anchored Solutions AB, Sweden 2019.
3. No movement: Preumont A, Morkani B. Electromagnetic and Piezoelectric Transducers. Springer, Vienna; 2014:213-248
4. Long term performance: Goh J. OSI200 Implant Accelerated Life Test Report. D1439967. Cochlear Bone Anchored Solutions AB, Sweden 2019
5. Data on file Windchill Document D1478473
6. Edward Bennett, OSIA 2 Aqua+ IP68 Tests Design Verification Report. D1638233. Cochlear Ltd, Australia 2019.
7. Vanaelst B. Literature review and Evaluation: BI300 Implant years and survival rate. Cochlear Bone Anchored Solutions AB, Sweden 2019.
© Cochlear Limited 2020. All rights reserved. Hear now. And always and other trademarks and registered trademarks are the property of Cochlear Limited or Cochlear Bone Anchored Solutions AB. The names of actual companies and products mentioned herein may be the trademarks of their respective owners.
This content is meant for professional use. If you are a consumer, please seek advice from your health professional about treatments for hearing loss. Outcomes may vary, and your health professional will advise you about the factors which could affect your outcome. Always read the instructions for use. Not all products are available in all countries. Please contact your local Cochlear representative for product information. Views expressed are those of the individual. Consult your health professional to determine if you are a candidate for Cochlear technology.
In the United States, the Osia 2 System is indicated in children for ages 12 and above.
Apple, the Apple logo, FaceTime, Made for iPad logo, Made for iPhone logo, Made for iPod logo, iPhone, iPad Pro, iPad Air, iPad mini, iPad and iPod touch are trademarks of Apple Inc., registered in the U.S. and other countries.
App Store is a service mark of Apple Inc., registered in the U.S. and other countries.
For complete smartphone compatibility information, please visit www.cochlear.com/compatibility.
*The Osia 2 Sound Processor is IP57 rated with battery compartment excluded. The Osia 2 Sound Processor with Aqua+ is water resistant to level IP68 of the International Standard IEC60529 when used with LR44 alkaline or nickel metal hydride disposable batteries. Refer to the relevant User Guide for more information. The Osia 2 Aqua+ may not be available in all markets and is subject to regulatory approval and product availability.
* Up to the maximum coil-to-coil distance allowed by the system (10 mm).