AudiologyOnline: Tell us about your latest product introduction.
Alan Raffauf: Ponto 3 is a new bone anchored system from Oticon Medical. The Ponto 3 family includes the world's most powerful abutment-level sound processors to enable more people to benefit from bone anchored technology.
The Ponto 3 family includes: Ponto 3, with a fitting range up to 45 dB HL; Ponto 3 Power, with up to 55 dB HL; and Ponto 3 SuperPower, with up to 65 dB HL. Ponto 3 SuperPower has a maximum output of 135 dB, which is the highest output ever from an abutment-level sound processor.
The Ponto 3 family offers the widest frequency bandwidth in the industry, from 260 – 9600 Hz, which offers access to an increased dynamic range. This enables users of Ponto 3 to enjoy a broader sound experience.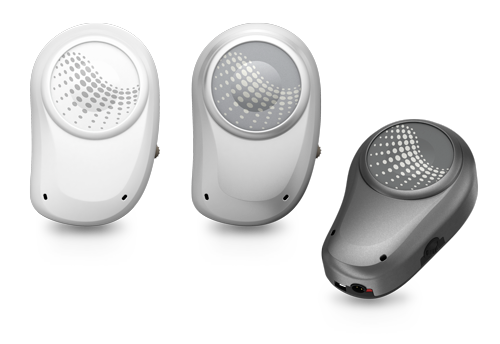 AudiologyOnline: What other features does the Ponto 3 family offer?
Alan: In addition, FreeFocus optimized directionality supports users when moving from one environment to another, and provides better speech understanding in everyday listening situations. The Inium Sense feedback shield provides effective feedback control in the Ponto 3 family. It combines different technologies for ultra-fast detection of feedback and its effective elimination. It runs continuously but only acts in critical situations where feedback is likely to occur.
And, this new family includes the DSL-BC fitting rationale that was developed exclusively for bone anchored hearing systems to support an optimal fitting from the start.
AudiologyOnline: What's new with Ponto 3 in terms of cosmetics and design?
Alan: Ponto 3 is available in six different colors including the new Pure White and Steel Grey, and in dedicated left and right versions that smoothly follow the contours of the outer ear. It can also be personalized using skins – now available in new colors – or stickers in new designs to match the wearer's mood or style.
The design of Ponto 3 manages to be discreet without compromising usability. For example, changing the volume is easy, and the push button makes program selection and muting simple, while the battery door is designed for smooth opening. Furthermore, Ponto 3 features binaural synchronization and coordination, allowing users of two processors to adjust both processors from one sound processor.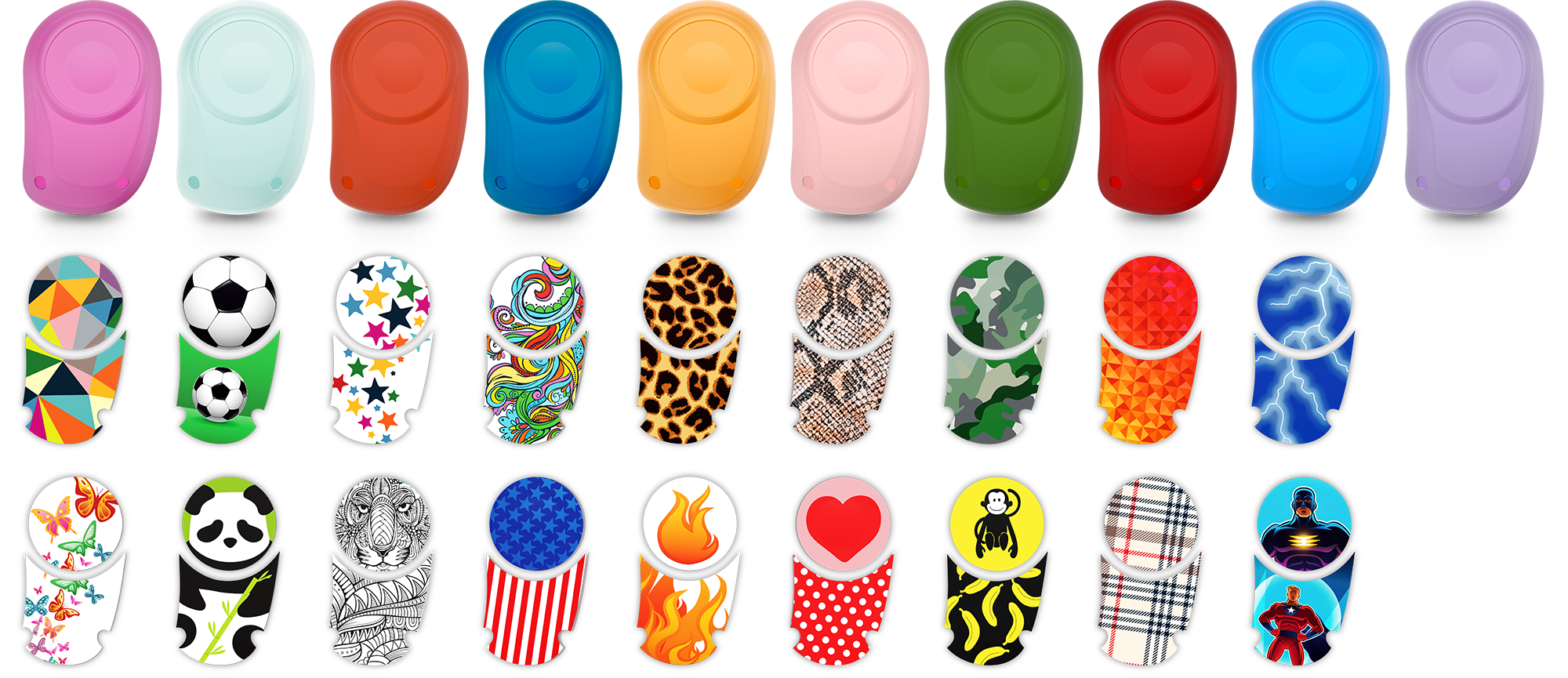 AudiologyOnline: Why were these new products developed?
Alan: The BrainHearing™ philosophy was the foundation for the development of Ponto 3. As we know, hearing actually happens in the brain where sound is processed and interpreted. Hearing loss puts extra strain on the brain, which then has to work harder to decode sound signals. Ponto 3 provides audibility and signal processing that supports the brain's cognitive processes. BrainHearing™ is about making listening easy for every user.
Direct Sound Transmission on the Inium Sense platform is what delivers the output, bandwidth and clarity of Ponto 3. Direct Sound Transmission refers to Ponto 3's abutment solution with a direct connection to the bone. This can provide an extra 10-20 dB of output in the mid- to high-frequency range, which is critical to speech understanding and reduces the effort spent on listening. The Inium Sense chip delivers increased processing power and advanced signal processing for improved clarity.
AudiologyOnline: Tell me more about the Ponto 3 SuperPower.
Alan: Ponto 3 SuperPower uses UltraDrive™ technology and combines a discreet design and small size with a battery that is designed to last. This means that users who require a SuperPower device can benefit from the same award-winning design as users with a more minor hearing loss. It connects simply to the abutment and requires no strings or bulky ear- or body-worn devices.
AudiologyOnline: Does Ponto 3 include wireless connectivity?
Alan: Yes – with Ponto 3, users can wirelessly connect to a wide variety of devices, such as cell phones, TV, looped environments, and more via the Oticon Medical Streamer, with the reliability and performance that is required by today's active lifestyles. With the accompanying ConnectLine App, users can access and control their most important communication devices, without compromising on power, sound quality, or battery life.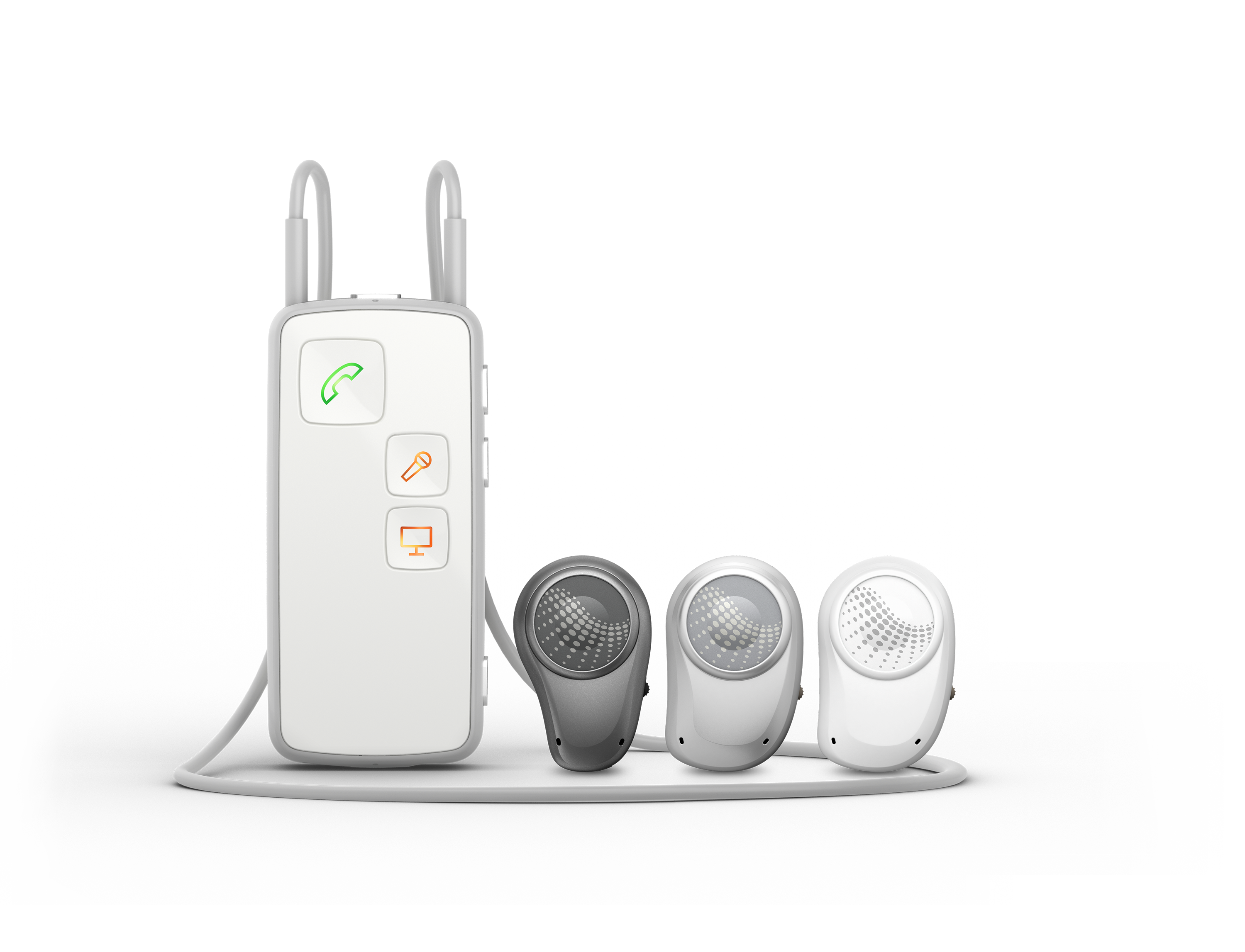 AudiologyOnline: Can Ponto 3 be fit on a softband?
Alan: Yes, and the Ponto Softband has been redesigned. For example, the sound processor can now be worn on a favorite cap or piece of headwear. The Ponto Softband is an ideal way for children to experience the many benefits of the Ponto 3 sound processor without the need for surgery.
AudiologyOnline: Tell me more about the new DSL-BC fitting rationale.
Alan: Oticon Medical is the first in the industry to provide the DSL-BC fitting rationale. This widespread hearing aid rationale has now been specifically adapted to the needs of bone-anchored users. It was developed by leading experts including Bill Hodgetts of the University of Alberta and Susan Scollie at Western University in Ontario.
AudiologyOnline: Is Ponto 3 available now?
Alan: Yes! For more information, please check out our online CEU course, our AudiologyOnline Expo Page, our website, or contact your Oticon Medical sales representative.