AudiologyOnline: What new features were unveiled at CES?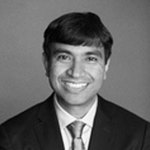 Achin Bhowmik, PhD: Livio® AI launched last August as the world's first hearing aid with artificial intelligence and integrated sensors. The device was already groundbreaking in the sense that it is a true multi-purpose device. Not only was it the best sounding hearing aid we had ever created – it was a true multi-purpose device. It allows the wearer to track their brain and body health and even translates 27 languages. It created a whole new category of hearing technology, one that we refer to as a Healthable™. We are thrilled to build on that initial launch and transform Livio AI into even more of a must-have device. We debuted the next generation of Livio AI at the Consumer Electronics Show. We are changing the lives of so many hearing aid wearers and their caregivers – for the first time, a hearing aid will be equipped with a fall detection and alert system, a built-in virtual assistant, as well as voice-to-text transcription.
AudiologyOnline: Explain how the fall detection and alerts work.
Achin Bhowmik, PhD: Utilizing the integrated sensors within Livio AI, Starkey Hearing Technologies has developed a hearing aid that can accurately detect true falls and automatically send alerts to selected contacts. We incorporated significant new inventions to avoid false-positives, which is so important. The usability of fall detection and alerts for the wearer is also key. The hearing aid wearer selects up to three contacts to be notified if they fall. They can enter contacts easily into the Thrive™ Hearing Control app and an auto alert automatically sends an alert if the hearing aid wearer falls. Manual alert also allows them to simply tap their hearing aid to send an alert for a fall or non-fall-related event.
AudiologyOnline: How does the virtual assistant work?
Achin Bhowmik, PhD: The Thrive Virtual Assistant is integrated with the Google Assistant that so many people already know and love. It offers convenience and allows for hands-free help whenever and wherever it is needed. The application-based assistant can answer questions such as, 'What is today's weather forecast' in the wearer's ear.
AudiologyOnline: Why unveil this technology at CES?
Achin Bhowmik, PhD: We are so excited to spread the message about the life-changing technology of Livio AI at the Consumer Electronics Show. With the invention of a true multi-purpose device, we are hoping to lessen the stigma for hearing aid wearers everywhere. This hearing aid can track your cognitive and physical health, it can translate 27 languages, it can provide you and your caregiver with peace of mind – but most importantly, it will help you hear the best you have ever heard – it will connect you to your life through technology, and we want people to be aware that they have the option now, to hear better and live better.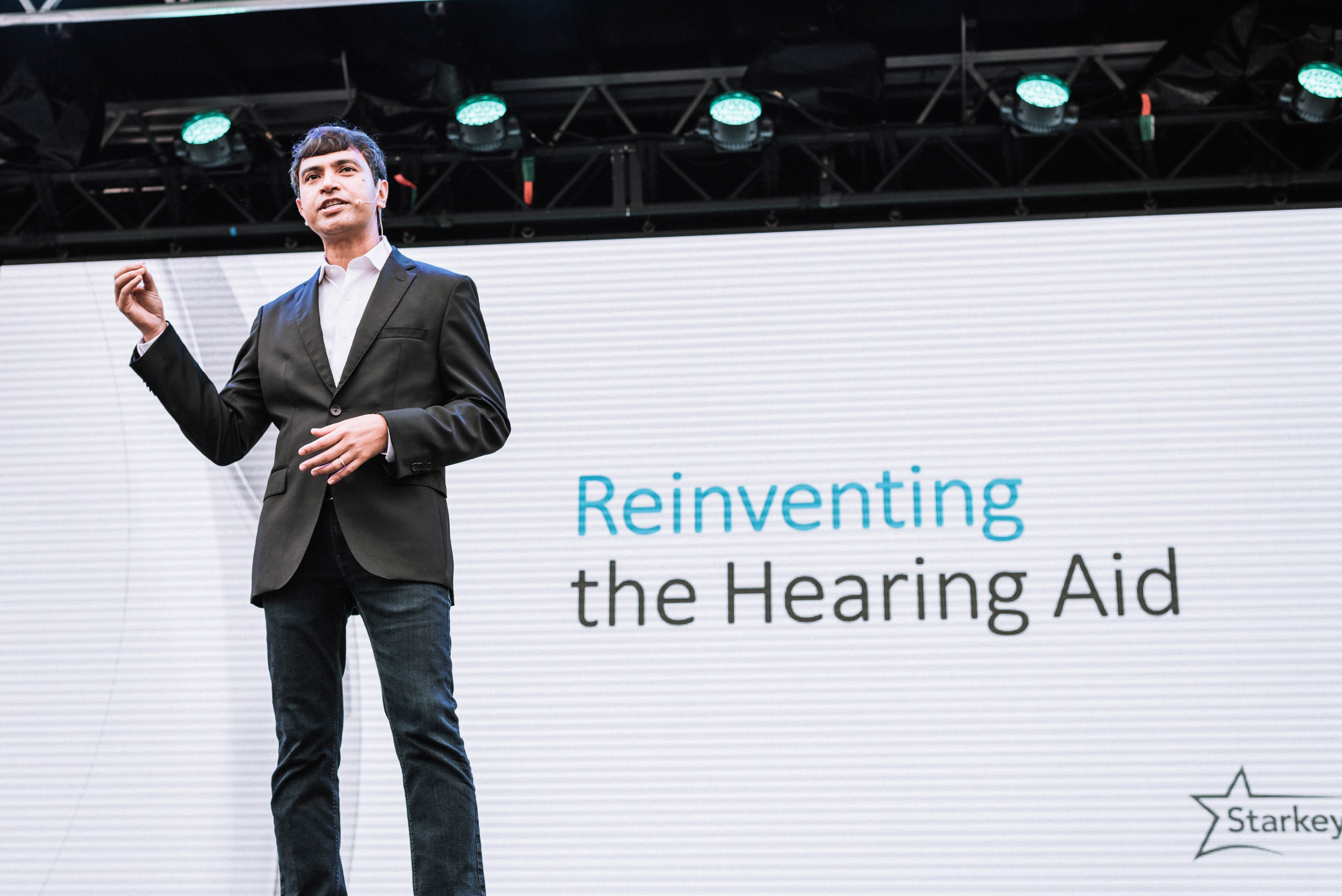 AudiologyOnline: How will these updates benefit users?
Achin Bhowmik, PhD: At Starkey Hearing Technologies, our mission is to help people hear better and live better. We know hearing loss is connected to a number of significant health issues, including dementia, depression and cardiovascular disease. We are giving people the opportunity to not only hear better but also improve their overall health to keep them connected to every aspect of their lives.
AudiologyOnline: Why put all of this technology in a hearing aid?
Achin Bhowmik, PhD: What better place is there to put technology than in a place that can improve so many lives? That is what brought me to Starkey in the first place – the opportunity to use technology to make a positive impact on society. According to the World Health Organization, there are 466 million people in need of hearing aids around the world, yet only about 15 to 16 million hearing aids are sold each year. Unfortunately, there is still a stigma surrounding hearing aids. The average user waits seven years to get the hearing help that they need. Our hope is that by making the hearing aid a multi-purpose device with cutting-edge technology and features, we can help consumers get past the stigma and start living better, longer, healthier lives.
AudiologyOnline: When will this update be available?
Achin Bhowmik, PhD: This update will be available in February. The hardware can already be found within Livio AI –and it will require an easy software update for current Livio AI wearers and be available for purchase by new users early spring!
For more information, please visit Starkey Hearing Technologies or the Starkey Partner Page on AudiologyOnline.