Audiology students given insider's view of manufacturing facility and learn about the latest product offerings and verification techniques.
Dorchester, ON – Audioscan, the #1 hearing instrument verification system manufacturer in North America, hosted an exclusive student tour and educational program at their world headquarters near London, Ontario, Canada on August 30, 2017. The facility hosted 22 graduate students pursuing master's and PhD degrees in audiology from Western University, one of the leading schools of audiology in Canada. Students learned about the history of the company and the many industry innovations developed by Audioscan. They toured interactive learning stations throughout the company's advanced production and research facilities. Several product demonstrations and lectures on best practice verification techniques were provided by Audioscan staff, including hands-on training with the Verifit®2, the industry's only triple binaural hearing instrument verification system.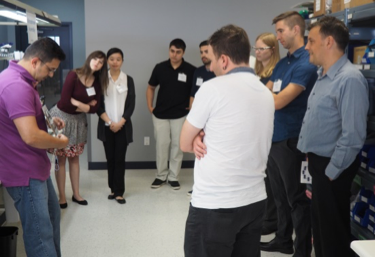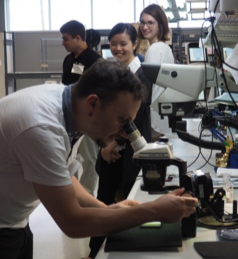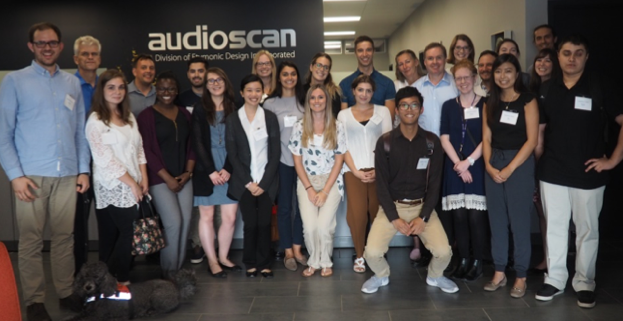 "I'm always impressed by the talent and motivation of the students coming out of our universities. It bodes well for the future of our industry", said Jim Jonkman, President of Audioscan. "This company tour and workshop is but one demonstration of our ongoing commitment to support students in their future roles as hearing healthcare providers – and the future looks bright. We hope that our small investment in them will encourage students to always maintain the high standards of clinical practice that patients deserve."
For more information about future student tours and training opportunities at Audioscan's global headquarters, interested faculty of student training programs should contact Audioscan at 800-265-2093 or via email at: info@audioscan.com.
About Audioscan
Audioscan is the leading manufacturer of hearing instrument fitting systems in North America. The company manufactures the Verifit®2, Axiom®, and the RM500SLTM systems used by fitting professionals throughout the world. Audioscan pioneered the Speechmap® fitting environment and the use of real speech for verification. The company's headquarters and manufacturing are located in Dorchester, Ontario, Canada. For more information visit the Audioscan website at www.audioscan.com or the Audioscan Partners Page on AudiologyOnline.