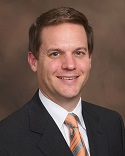 Prominent Audiologist Joins Leading Consumer Hearing Health Portal.
Los Angeles, California, March 26, 2013 - HealthyHearing.com, the leading online provider of information on hearing loss, hearing aids and hearing centers in the US, with over 1,000,000 visits each year, announces the appointment of Paul Dybala, PhD, as President. Dr. Dybala will be in charge of the overall strategic vision and focus of the website in order to provide the best information and user experience to visitors.
Dr. Dybala was one of the internet pioneers for the profession of Audiology, setting up and running some of the seminal websites for audiologists. He earned his PhD in Audiology from the University of Texas at Dallas - Callier Center, and worked there as a clinical audiologist fitting children and adults with hearing aids. Dr. Dybala then went on to work for AudiologyOnline, and served as President and Editor-In-Chief, providing continuing education and a host of other online solutions for hearing care professionals. He brings a wealth of knowledge in the areas of online marketing and web development in the hearing care field.
Dr. Dybala stated, "Making the Internet a useful medium for my professional colleagues as well as the patients we serve has always been a passion of mine.
I am pleased to take advantage of this opportunity to get back to my clinical roots with HealthyHearing.com to educate consumers about hearing loss and hearing aids and encourage them to find a local hearing care professional in their area."
HealthyHearing.com is the leading portal for consumers who need to be educated about hearing loss and hearing aids and then find a reputable, local hearing center to assist them. Providing thousands of articles on these topics and containing detailed profiles on over 2,000 hearing clinics in the US, HealthyHearing.com helps over 1 million visitors a year with their hearing health needs. Visit http://www.healthyhearing.com for more details.