"Expert Choice" Badge recognition distributed to hearing aids based on overall sound performance
Rockford, IL – May 9th, 2023 – HearAdvisor, an independent sound performance lab, is today awarding 13 hearing aids with a "HearAdvisor Expert Choice" badge. In a market flooded with poorly-performing imports, the Expert Choice badge aims to give consumers a simple and reliable way to identify high-quality hearing aids.
Founded by three hearing experts, Abram Bailey AuD, Steve Taddei AuD, and Andrew Sabin PhD, HearAdvisor is on a mission to help consumers make better-informed decisions while navigating a confusing, sometimes deceptive marketplace. The recent introduction of over-the-counter (OTC) hearing aids in the US has exacerbated the problem, with a flood of new hearing aids of inconsistent quality (even in FDA-compliant devices) being offered by top retailers.
Some of the winners of the "Expert Choice" badge include: Sony CRE-E10, Sony CRE-C10, Jabra Enhance Select 200, Lexie B2, and Lucid Engage.
"It's an honor to be recognized as an Expert Choice hearing aid by HearAdvisor. We understand that the best hearing aids are the ones you wear. That's why the Lexie B2 Hearing Aids, Powered by Bose uses the world's first self-fitting technology to provide a clinically-proven, high-quality hearing experience that people can enjoy wearing for a fraction of the cost of traditional hearing aids. Our innovative technology, easy to use app, and accessible, remote support, make Lexie Hearing Aids a standout product – and one people can feel comfortable wearing." says Brian Maguire, Senior Vice President of North America for Lexie Hearing.
HearAdvisor is also launching an overall sound performance score—the HearAdvisor SoundScore™—that summarizes, in a single easy-to-compare number, a hearing aid's overall sound performance combined across quiet settings, background noise, and streaming audio. HearAdvisor has measured almost all of the most popular hearing aids on the US market in 2023.
"Coming up with a single number to quantify the overall sound performance of a hearing aid is super challenging," said Abram Bailey, Au.D. and co-founder of HearAdvisor. "We leaned on the latest research in audiology and hearing science to make realistic recordings and compute perceptually-validated metrics from the scientific literature. We even conducted our own research to find which of our metrics were most important to consumers and audiology professionals. This helped us to create a composite score that captures the priorities of both groups."
Today, hearing aids with the highest SoundScore™ are awarded the 2023 HearAdvisor Experts Choice award. Two such winners include the Lucid Engage and Sony CRE-E10 hearing aids. Both are OTC devices that are rechargeable and support Bluetooth® streaming.
Consumers can also now listen to realistic recordings of all devices measured by HearAdvisor. Using its state-of-the-art acoustic testing laboratory, HearAdvisor records each hearing aid in a range of realistic environments presented with ambisonic reproduction, in a semi-anechoic room, and recorded on an industry-standard hearing manikin. The resulting binaural hearing aid audio recordings place the listener in 3D sound environments, allowing customers to preview hearing aids from their homes with just a pair of headphones. Consumers can listen to the recordings now on HearingTracker.com, America's #1 hearing aid shopping resource to assist with their decision making process.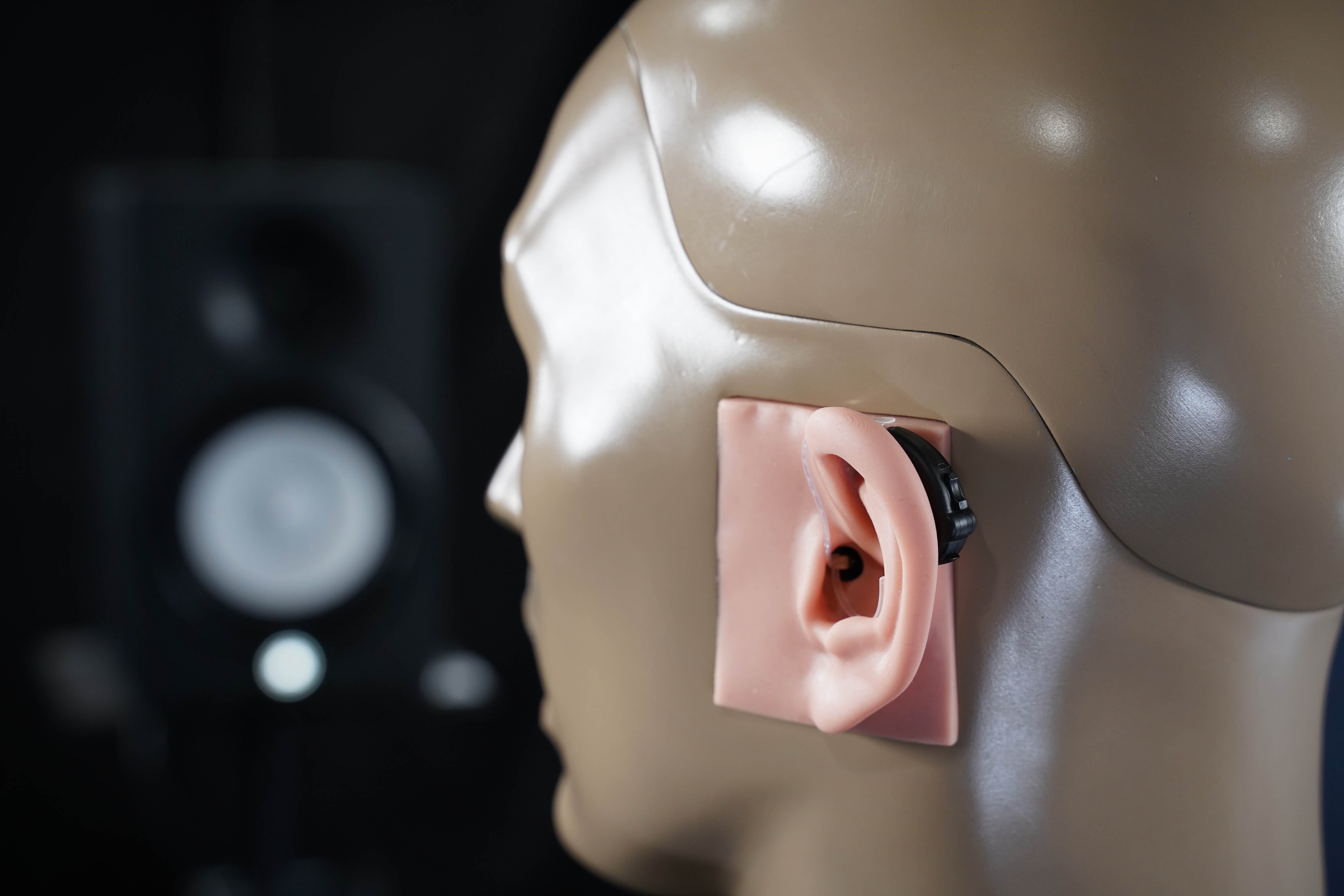 About HearAdvisor:
HearAdvisor is an independently owned business led by Abram Bailey AuD, Steve Taddei AuD, and Andrew Sabin PhD. HearAdvisor is committed to making the hearing aid market less confusing and helping consumers cut through the noise in the marketplace to make informed decisions based on scientifically-validated metrics and realistic recordings.
To learn more about HearAdvisor, visit our website https://hearadvisor.com/ and to see more of our content visit https://www.hearingtracker.com/hearing-aids/compare