President Bill Clinton, Billy Crystal, Huey Lewis, and other celebrities and philanthropists gather for star-studded evening
MINNEAPOLIS (July 17, 2018) – In signature Starkey Hearing Foundation tradition, the 18th annual So The World May Hear Awards Gala, held in Saint Paul, Minnesota on July 15, dazzled guests with an evening of philanthropy and entertainment to support global hearing healthcare. A moving speech by surprise guest President Bill Clinton, a longtime foundation supporter, underscored the need for individuals to come together to make a difference in people's lives.
Hosted by William F. Austin and Tani Austin, co-founders of Starkey Hearing Foundation, the gala honored Dr. Timothy P. Shriver, chairman of Special Olympics; Ehsan and Fatema Laya Bayat, founders of Bayat Foundation; Shep Gordon, legendary producer and philanthropist; and Paul Williams, composer, songwriter and recovery advocate. Guests also enjoyed a celebrity red carpet experience, dinner and entertainment by stand-up comedian Sinbad; rock legends Alice Cooper, Robby Krieger and Don Felder; international vocal group The Tenors; Grammy-award winning artist Gloria Gaynor; and winner of America's Got Talent Darci Lynne.
This year's honorees join a long list of humanitarians including President Clinton; Forest Whitaker, also a guest of Sunday's gala; Desmond Tutu; President George W. Bush; Barbara Pierce Bush; The Right Honorable Tony Blair; Buzz Aldrin; Richard Branson; Jennifer Garner; Ashton Kutcher; Marlee Matlin and many others.
"As we celebrate the 18th annual So The World May Hear Awards Gala, my wife Tani and I, together with the entire Starkey team, are humbled by the support of our fellow humanitarians - guests, donors and honorees," said William F. Austin. "Thanks to their extraordinary generosity, we are able to serve even more people around the world in our mission to break down barriers between people, language, culture and other global challenges."
In celebration of this longstanding philanthropic tradition that raises money to support hearing health initiatives around the world, Mayor Melvin Carter declared Sunday, July 15 to be So The World May Hear Day in the City of Saint Paul. To learn more, visit www.starkeyhearingfoundation.org/gala.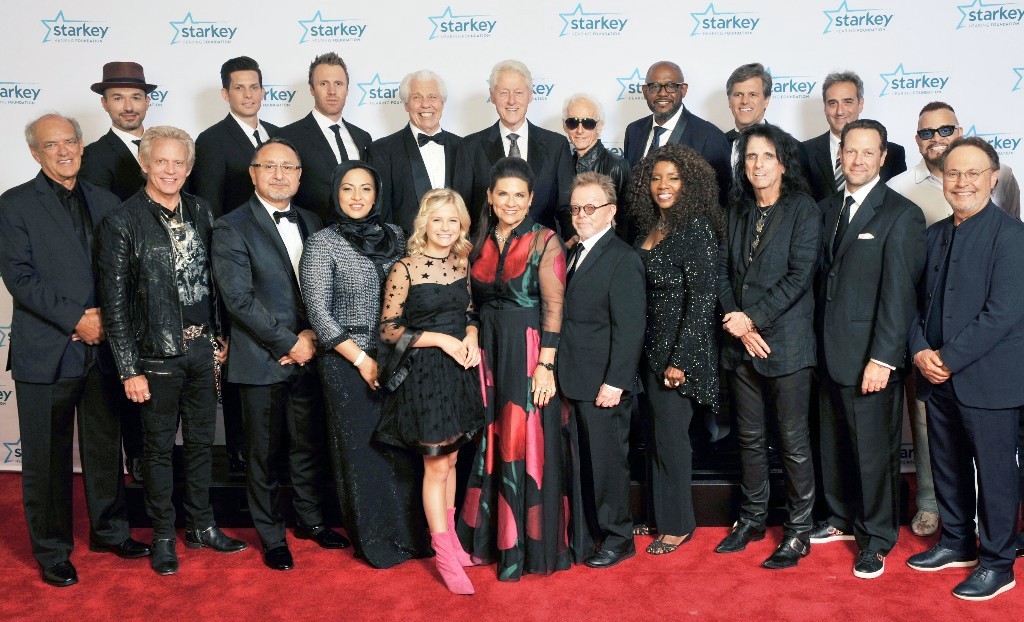 About Starkey Hearing Foundation
Starkey Hearing Foundation, a public charity co-founded by William F. Austin and Tani Austin, gives the gift of hearing to people in need in the U.S. and around the world. Disabling hearing loss affects more than 466 million people, including 34 million children, yet many do not have access to the hearing devices that improve lives and promote understanding. Since origination, Starkey Hearing Foundation has provided more than 1.1 million hearing health care services. Starkey Hearing Foundation focuses on hearing health missions, hearing loss education and hearing aid recycling. Connect with Starkey Hearing Foundation on Facebook and Twitter, or visit www.starkeyhearingfoundation.org
###