Copenhagen, Denmark – October 1, 2021 Today, Oticon Medical announced the launch of the innovative MONO procedure that allows surgeons to perform the complete osteotomy for bone anchored implants with just one drilling step.
The MONO procedure builds on the principles of the MIPS procedure. When this was launched in 2015, it revolutionised treatment by giving surgeons the opportunity to move to a truly minimally invasive procedure.
The MONO procedure is indicated for adults with normal anatomy and can be performed under local anaesthetic, which saves on valuable resources in the operating room. Furthermore, the small incision required eliminates the need for sutures, which reduces scarring and numbness and improves cosmetic outcomes for patients.
The MONO drill has been developed using surgeon's feedback on the MIPS procedure. This has resulted in a unique parabolic drill design that improves cutting and creates a perfectly shaped hole for precise implant insertion.
Safety and precision during the drilling process have been top priorities during the design phase. The MONO drill features an in-built safety stop and the cannula protects the soft tissue during the drilling. This gives surgeons complete control for efficient bone removal.
Research shows that a minimally invasive procedure both reduces hospital costs and the procedure time1 . By reducing the drilling steps required during surgery to just one, the MONO procedure is expected to further increase these savings and improve clinical efficiency.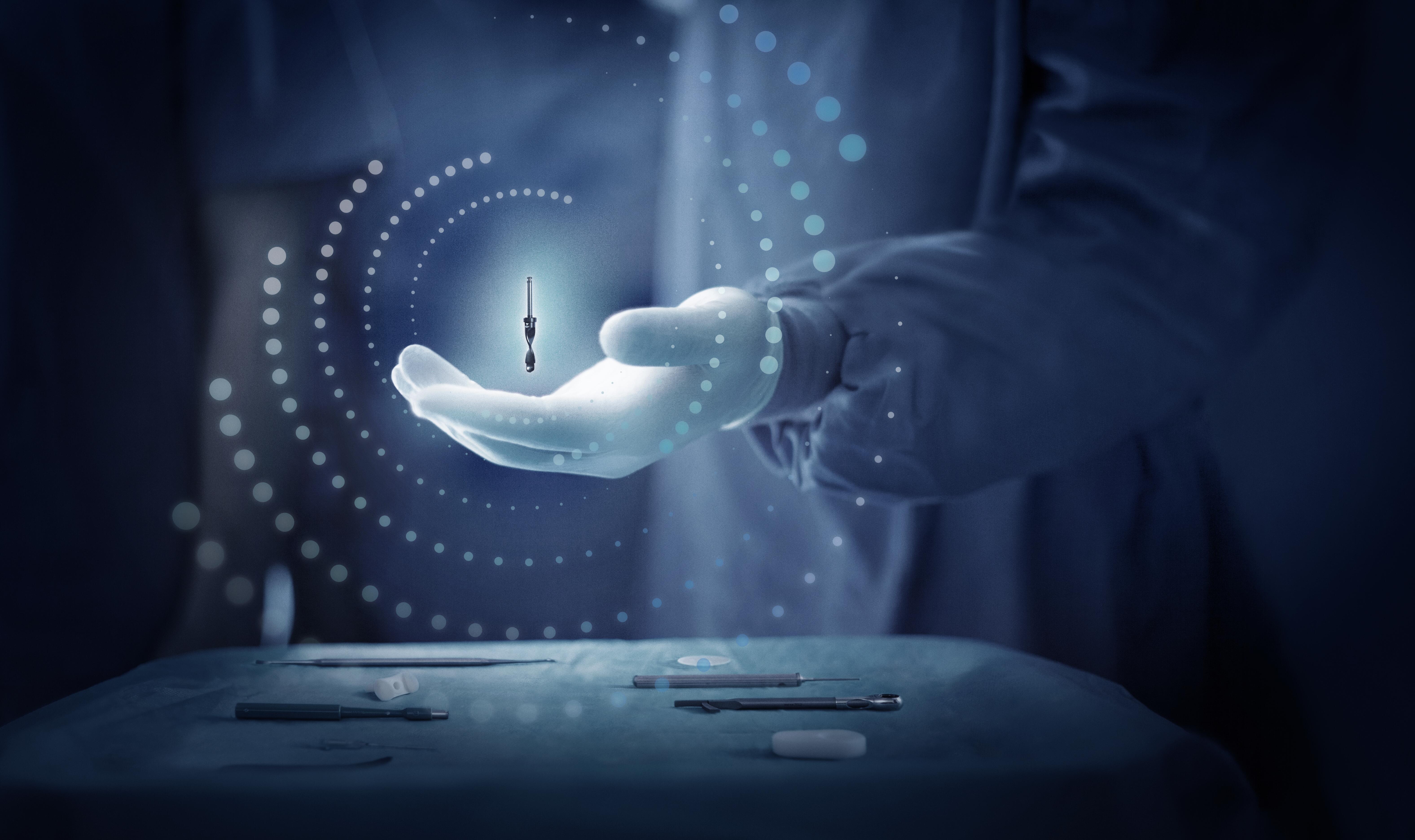 Dr. Lane Squires, from Sacramento, California uses the MONO procedure and comments, "The MONO drill's convenient one-step drill procedure eliminates the need for multiple procedural steps. This helps improve my clinical efficiency, while reducing operative time. This is something that benefits both me and my patients."
"At Oticon Medical, we are driven to continuously challenge convention. The MONO procedure is the world's first BAHS procedure with single step drilling. By making the surgical process more clinically efficient, we want to enable more people to enjoy the benefits of a bone anchored hearing solution," says Jes Olsen.
For more information on Oticon Medical and the MONO procedure, visit www.oticonmedical.com
1 Sardiwalla Y, Jufas N, Morris DP. Direct cost comparison of minimally invasive punch technique versus traditional approaches for percutaneous bone anchored hearing devices. J Otolaryngol Head Neck Surg. 2017;46(1):46.