PADUA, Italy - January 12, 2023 -- Innovation is here, once again!
Maestro control panel is a physical keyboard intended to navigate and control Maestro software, especially (but not only) when performing audiometric exams.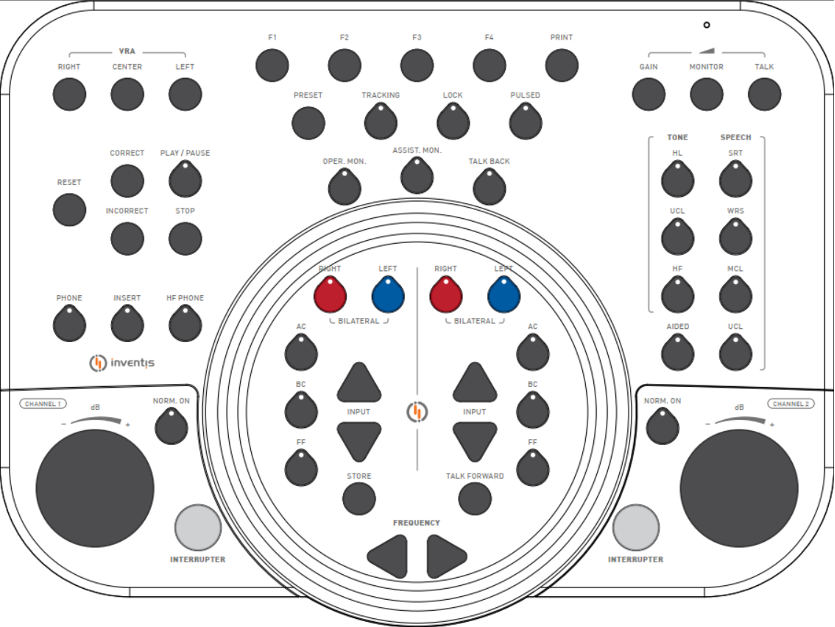 Maestro Control Panel
Connect Maestro control panel via USB to your computer and control Maestro software while performing PTA, Speech, HF, QuickSIN, SISI, Stenger, MHA
Switch between connected devices without using your computer mouse and keyboard
Switch between exams acquisition windows (AUD, REM, VIDEO-OTO,…) using the configurable keys
Save patient and open the print window
Take full advantage of the functions of your Inventis audiometer when connected to Maestro software, quickly, easily, and comfortably!
Go to the website: https://www.inventis.it/en-na/products/maestro-control-panel
About Inventis
Inventis is a high-tech Italian company that develops and manufactures cutting-edge devices for audiology and balance diagnostics. Despite the young age, Inventis offers one of the most comprehensive portfolios on the market, including audiometers, middle ear analyzers, solutions for hearing aid fitting, and balance diagnostics. Inventis is currently represented in more than 60 countries with a direct presence or with solid and committed local distributors.