MED-EL leads the hearing industry with stronger magnetic attraction and optimized retention with the same outstanding MRI features and warranty protection
March 16, 2021 – (DURHAM, NC) – In 2014, MED-EL forever changed the hearing implant industry with the launch of SYNCHRONY, the world's first cochlear implant featuring a patented diametric magnet approved for 3.0T MRIs without requiring magnet removal. MED-EL is taking its innovative magnet design to the next level by releasing an all-new diametric magnet with S-Vector technology. The U.S. Food and Drug Administration (FDA)-approved S-Vector magnet is a feature of SYNCHRONY 2 cochlear implants that ship starting today.
The unique S-Vector magnet for SYNCHRONY 2 is 25% stronger than the first-generation magnet. A stronger magnet is ideal for active recipients with off-the-ear single-unit audio processors like RONDO 3. Despite increased magnetic strength, there are no changes to existing MRI scanning instructions. The S-Vector magnet also has the same small MRI artifact as the first-generation magnet.
MRI scans with the S-Vector magnet are covered by MED-EL's MRI Guarantee. MED-EL is the only manufacturer to offer its users a comprehensive global lifetime MRI guarantee ensuring that the magnet stays in place during an MRI scan and is not damaged, nor does it dislocate or demagnetize.*

The S-Vector magnet is now available in SYNCHRONY 2 implants that feature MED-EL's FLEX electrode portfolio.** Engineered to protect cochlear structural integrity, MED-EL's atraumatic FLEX electrode arrays feature ultra-flexible, wave-shaped wires and a tapered tip for reduced rigidity. The large selection of FLEX electrodes helps ensure each recipient receives the best possible array to fit their unique cochlear anatomy.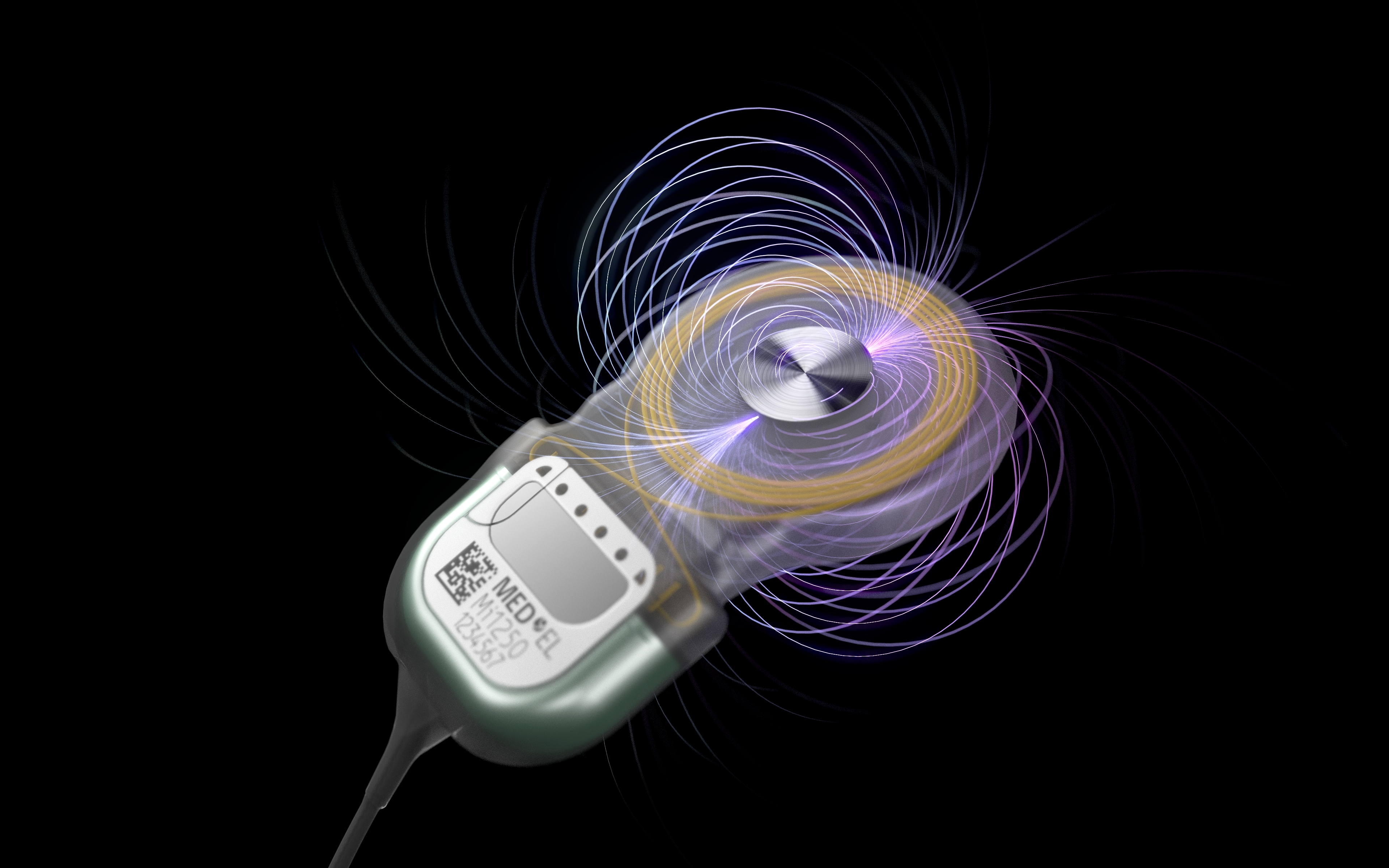 "Over the past 25 years, we have continuously developed cutting-edge magnet designs to tackle the issue of MRI compatibility and hearing implants for our recipients," said Raymond Gamble, President & CEO, MED-EL North America. "We're thrilled to announce that we've further advanced our magnet design and have now made the second generation available to the U.S. market."
"A stronger implant magnet results in a stronger holding force, providing outstanding flexibility in finding the ideal fit with the user's audio processor," said Martin Zimmerling, Head of Implant Development at MED-EL. "The S-Vector provides more holding force and provides a great option for adapting to the user's individual needs. This gives our recipients peace of mind knowing their audio processors will stay securely in place while benefiting from the industry-leading MRI features for which MED-EL's cochlear implants are known around the world."
For more information about MED-EL's innovative technology, visit www.medel.com.
About MED-EL
MED-EL Medical Electronics, a leader in implantable hearing solutions, is driven by a mission to overcome hearing loss as a barrier to communication. The Austrian-based, privately owned business was co-founded by industry pioneers Ingeborg and Erwin Hochmair, whose groundbreaking research led to the development of the world's first micro-electronic multi-channel cochlear implant (CI), which was successfully implanted in 1977 and was the basis for what is known as the modern CI today. This laid the foundation for the successful growth of the company in 1990, when they hired their first employees. To date, MED-EL has grown to more than 2,200 employees from around 75 nations and has 30 locations worldwide. The company offers the widest range of implantable and non-implantable solutions to treat all types of hearing loss, enabling people in 124 countries to enjoy the gift of hearing with the help of a MED-EL device. MED-EL's hearing solutions include cochlear implant systems, a combined Electric Acoustic Stimulation hearing implant system, as well as surgical and non-surgical bone conduction devices. www.medel.com
*The S-Vector magnet is optionally removable if it is necessary to image the area immediately surrounding the implant. Recipients with a SYNCHRONY 2 or SYNCHRONY Cochlear Implant may be safely MRI scanned at 1.5, and 3.0 Tesla following the conditions detailed in the instructions for use. MED-EL Implants with S-Vector magnet are MR Conditional. All conditions for safe MRI scanning can be found on https://www.medel.com/en-us/important-safety-information
More information about MRI and Cochlear Implants can be found athttps://www.medel.com/en-us/hearing-solutions/cochlear-implants/mri-and-cochlear-implants.
**The S-Vector magnet is not currently available in FLEX20TM.