Winner will receive a trip to Innsbruck, Austria, to meet inventors from around the world
November 12, 2018 – (DURHAM, NC) – Hearing implant leader MED-EL USA announced today that the company is participating in the international 2018-19 Ideas4Ears Children's Invention Contest. Countries from around the world are participating in the competition which aims to raise public awareness of hearing loss and inspire young innovators.
Launching today in celebration of World Inventors' Day, global winners will be awarded the prize of a trip to MED-EL headquarters in Innsbruck for the winner and one accompanying parent/guardian.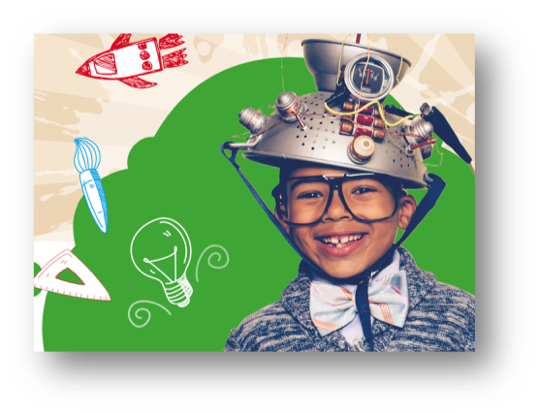 Open to children aged 6-12 years old, the Ideas4Ears contest encourages the youngest generation of inventors to share ideas designed to improve the quality of life for people with hearing loss. Participants are asked to showcase their invention through various media, such as artwork, drawings, videos, or sculptures. The contest is designed to challenge kids with their creative skills: a new invention, an improvement to something that already exists, or a clever idea that helps people with hearing loss and makes their lives easier.
Entries must be submitted to ideas4ears.org by January 17th, 2019, which is also Kid Inventors' Day.
Winners will be announced on January 31st, 2019. The prize is a trip to MED-EL's international headquarters in Innsbruck, Austria, where the winners will get a "behind the scenes" look at how hearing implants are made, meet with MED-EL inventors, and interact with other Ideas4Ears contest winners/child inventors from around the world.
Innovation is a fundamental part of the MED-EL story, which is based on a powerful idea that has influenced the lives of many people with hearing loss worldwide. "Children often have a completely different approach to things, bringing entirely new aspects to an idea," says Geoffrey Ball, Chief Technical Officer at MED-EL and inventor of the VIBRANT SOUNDBRIDGE.
Aside from celebrating talented young inventors and their unique creativity, the Ideas4Ears contest seeks to increase understanding of the challenges that people with hearing loss face on a daily basis.
About Hearing Loss in America
About 20 percent of Americans, or 48 million people, report some degree of hearing loss. According to the Hearing Loss Association of America, hearing loss has been shown to negatively impact nearly every dimension of the human experience, including physical health, emotional and mental health, perceptions of mental acuity, social skills, family relationships, and self esteem, as well as work and school performance.[i] The World Health Organization recommends a range of interventions to improve communication once hearing loss has occurred, including hearing implants.[ii]
About MED-EL
MED-EL Medical Electronics, a leader in implantable hearing solutions, is driven by a mission to overcome hearing loss as a barrier to communication. The Austrian-based, privately owned business was co-founded by industry pioneers Ingeborg and Erwin Hochmair, whose ground-breaking research led to the development of the world's first micro-electronic multi-channel cochlear implant (CI), which was successfully implanted in 1977 and was the basis for what is known as the modern CI today. This laid the foundation for the successful growth of the company in 1990, when they hired their first employees. To date, MED-EL has grown to more than 1,900 employees and 30 subsidiaries worldwide.
The company offers the widest range of implantable and non-implantable solutions to treat all types of hearing loss, enabling people in 123 countries to enjoy the gift of hearing with the help of a MED-EL device. MED-EL's global portfolio of hearing solutions includes cochlear and middle ear implant systems, a combined Electric Acoustic Stimulation hearing implant system as well as bone conduction devices. www.medel.com
# # #