Tinnitus company extends reach to help people suffering from ringing in the ears.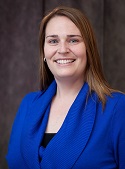 WESTMINSTER, Colo., April 16, 2014 – Neuromonics, Inc., manufacturer and distributor of clinically proven tinnitus treatment devices, has named Sarah J. Smith clinical sales manager.
Smith, a board-certified doctor of audiology, will have responsibilities for clinicians in the Rocky Mountain region who provide Neuromonics devices and treatments in their practices. She will provide clinical support to trained providers to ensure effective integration of Neuromonics devices and treatments into their practices.
Previously, Smith was an audiologist with the Parker and Castle Rock Centers for Audiology (Parker, Colo.). She has served as a senior field audiologist with Vivatone Hearing Systems (Shelton, Conn.) and director of audiology with Have-U-Heard Audiology (Aurora, Colo.). She also owned Hearing and Balance Institute of the Rockies, Inc. (Lone Tree, Colo.). Before moving to Colorado, she was a cochlear implant audiologist at Arizona Otologic Associates (Phoenix) and clinical fellow at the Mayo Clinic (Scottsdale, Ariz).
Smith obtained the doctor of audiology degree from the George S. Osborn College of Audiology at Salus University (Elkins Park, Penn.). She holds Master of Arts and Bachelor of Arts degrees from the University of Northern Colorado, and is licensed as an audiologist in Colorado.
The new clinical sales manager is an American Academy of Audiology fellow, and holds a certificate of clinical competence from the American Speech-Language Hearing Association. She has been active with the Colorado Academy of Audiology, and has served as a vice president of the organization.
"Sarah Smith brings impressive levels of experience, professionalism and results to Neuromonics," says Eula Adams, CEO of Neuromonics. "As Neuromonics continues to expand, Sarah will help the company deliver relief to tinnitus sufferers everywhere."
Neuromonics, Inc. (www.neuromonics.com)
Based in Westminster, Colo., Neuromonics, Inc., manufactures and distributes clinically proven, FDA-cleared medical devices to treat tinnitus. The patented and clinically proven Oasis, working the Neuromonics Tinnitus Treatment, provides long-term treatment and significant relief for those with severe tinnitus. The Haven, with the ability to program and individualize hearing profiles, is a management tool offering situational relief for tinnitus symptoms. The Sanctuary, also a management tool, works with pre-programmed profiles for on-demand relief.
With research and development beginning in the early 1990s, Neuromonics has helped thousands of tinnitus sufferers improve their quality of life and overcome the daily life challenges associated with tinnitus. More than 400 licensed, trained audiologists across four continents administer the Neuromonics Tinnitus Treatment. Neuromonics news includes segments on national media including "The Doctors" and CNN. You may also learn more about Neuromonics on the Neuromonics Expo Page on AudiologyOnline.