SOMERSET, NJ May 14, 2018 – Oticon Medical introduces the new Safety Line for the Ponto Sound Processor to improve retention and reduce loss during physical activities. The Safety Line consists of a clip connected to an elastic line with a loop that attaches to both the Ponto Sound Processor and clothing. The user-friendly clip features a firm "barbed" grip and no sharp edges.
"Our aim is to provide a positive hands-on experience for Ponto Sound Processor users," says Alan Raffauf, Vice President of Marketing for Oticon Medical. "The new Safety Line combines the sleek, discreet and transparent look our users want with a robust design that has been tested for safety and reliability."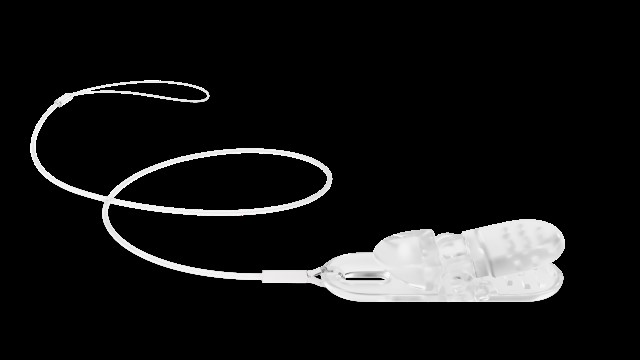 Pre-assembly by Oticon Medical prepares the Safety Line for easy insertion into the Ponto Sound Processor. To minimize the risk of the sound processor being disconnected from the abutment, the line that attaches to clothing and the sound processor is elastic. Loops are connected by a nylon tube to each end of the elastic line and pointed ends enable easy threading. If pulled, the Safety Line is designed to break before damaging the sound processor. It has been tested for resistance to a variety of substances and conditions including sunscreen lotions, isopropanol alcohol, humidity and UV light.
The new Safety Line will be included as part of the accessories for the Ponto Sound Processor and is also available for separate purchase.
For more information on the new Safety Line and the entire Ponto family, visit www.OticonMedical.com or the Oticon Medical Partner Page on AudiologyOnline.