San Diego, CA – August 23, 2019 Dr. Gyl's Guide to a Successful Hearing Care Practice is a must-have resource for private practice owners in hearing healthcare. Author Gyl Kasewurm, AuD, known in the audiology field as "Dr. Gyl", has owned and operated a practice for thirty-five years, generating ten times the annual revenue of a typical practice, despite being in a town of only 12,000 people. Readers will benefit from her unique expertise and insight whether they are just starting a new practice or current practice owners looking to implement new strategies to take their business to the next level.
While most private practice owners spend their time working in their businesses, Dr. Gyl highlights the importance of working on their businesses. The book is full of simple and hands-on tips for a more productive and profitable business. The book covers starting a practice, monitoring the health of the business, innovative marketing strategies, patient retention efforts, financials, Dr. Gyl's personal "Tips for Success", and more!
Book Details
Title: Dr. Gyl's Guide to a Successful Hearing Care Practice | Author: Gyl Kasewurm | Published: 3/6/2019 | ISBN: 978-1-63550-207-7 | https://www.pluralpublishing.com/publications/dr-gyls-guide-to-a-successful-hearing-care-practice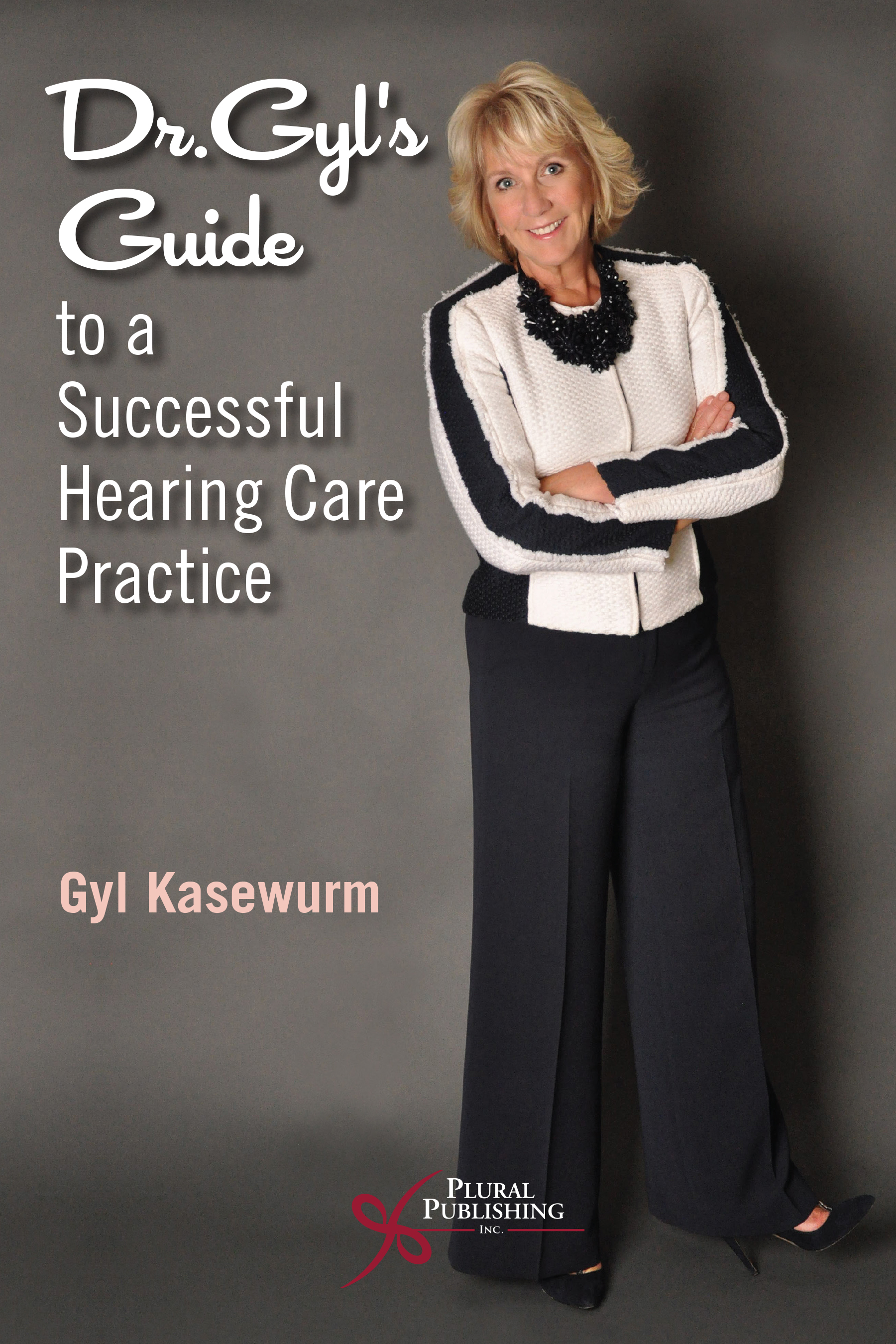 About The Author
Gyl Kasewurm, AuD has owned and operated Professional Hearing Services (PHS) in Saint Joseph, Michigan for over thirty years. Kasewurm's single office practice generates ten times the annual revenue of an average practice. She earned her Doctorate in Audiology from Central Michigan University. Dr. Kasewurm has earned many awards and honors including a Distinguished Achievement Award from the American Academy of Audiology but is most proud of the Leadership Award that was bestowed upon her by her local Chamber of Commerce. She was recently honored by Western Michigan University as a Distinguished Alumnus, an honor awarded to only 99 of the more than 17,000 graduates of the College of Health and Human Services. Dr. Kasewurm is a well-known author and sought after speaker and prides herself on her advice on taking a practice from Fine to Fabulous!
About Plural Publishing, Inc.
Plural Publishing produces leading academic, scientific and clinical publications in the fields of speech-language pathology, audiology, otolaryngology, and professional singing. Plural Publishing, Inc. aims to fill a space in the field of communication sciences and disorders with high-quality publications written by world-class experts in order to improve and enhance the knowledge base of each profession, from the classroom to clinical practice. Plural Publishing prioritizes the intellectual growth of the disciplines it serves and strives to improve and advance these fields through its publications.