October 22, 2020 - Oticon Medical is pleased to announce the launch of its new blog, Hearing Implant Updates for Professionals, which will provide topics of interest to hearing healthcare and other medical professionals.
Oticon Medical has launched a new blog, Hearing Implant Updates for Professionals. The blog has been designed as an added way to engage Oticon Medical's current and potential professional customers, and will provide topics of interest for hearing healthcare professionals and other medical professionals who wish to learn more about hearing implant solutions, clinical evidence related to bone anchored hearing treatments, and the latest product updates from Oticon Medical.
Hearing health topics scheduled for coverage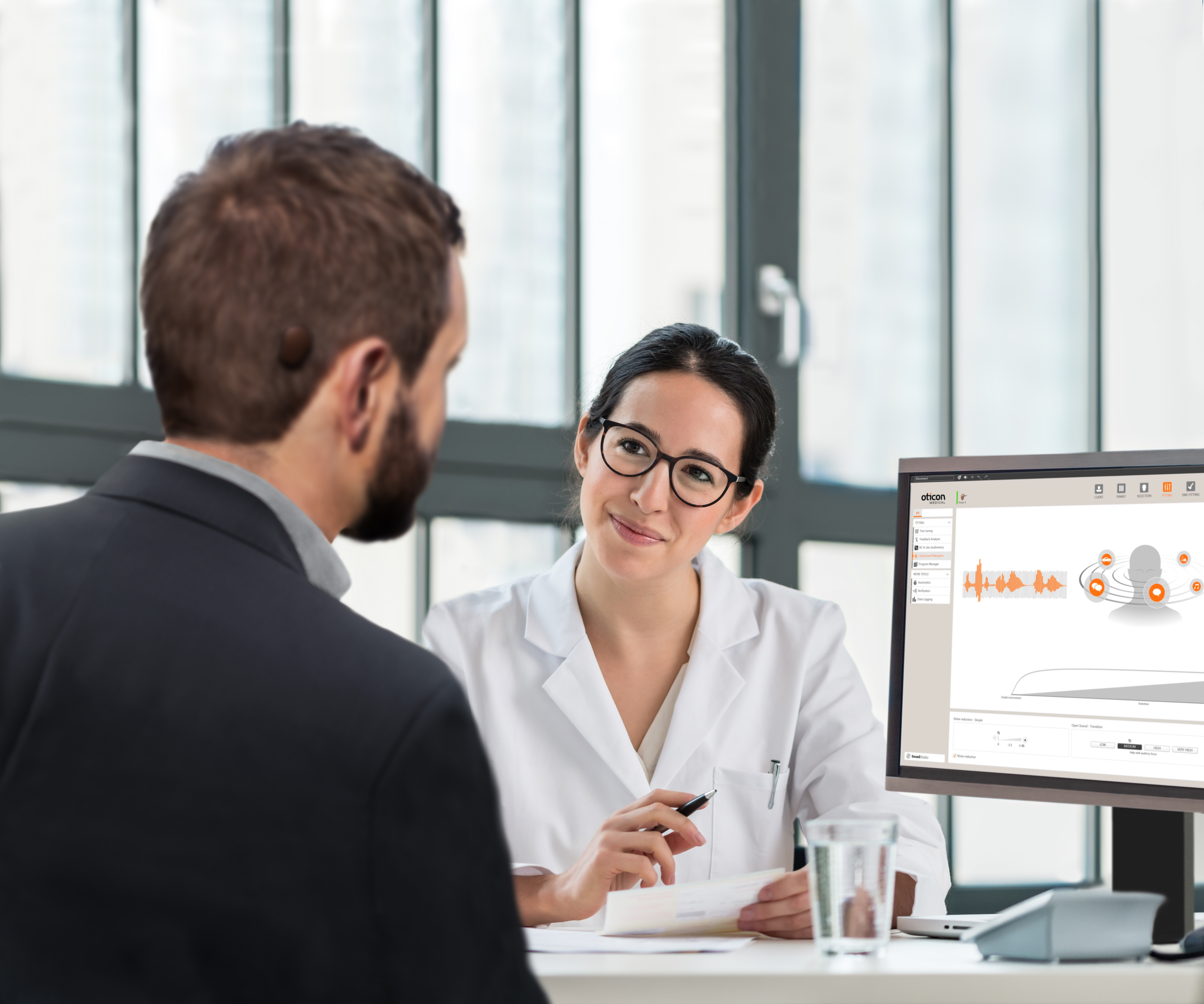 The initial blog posts will focus on the ten-year anniversary of Oticon Medical's Ponto bone anchored hearing system. A new post will be scheduled for release monthly, with Clinical Training Manager Carissa Moeggenberg, MA, CC-A serving as the primary author. Additionally, Oticon Medical plans to engage customers as well as clinical team members to serve as contributing blog post authors.
"We welcome feedback and topic suggestions from our professional customers and the audiology community," Carissa said. "We want these articles to be informative, impactful and bring value to clinicians and other medical professionals who wish to learn more about the benefits of bone anchored hearing treatments and impart that knowledge to their patients."
The inaugural two-part blog post on Hearing Implant Updates for Professionals focuses on ten years of delivering sound that matters. Part 1 highlights clinical evidence supporting the minimally invasive Ponto surgery (MIPS), a surgical procedure that offers an exclusive minimally invasive approach. The second part will focus on proven hearing excellence with the advanced technology incorporated into Ponto sound processors and ten years of excellent hearing results, summarized concisely.
The blog can be found here: www.hearingimplantupdatesforprofessionals.com.
For more information about Oticon Medical visit www.OticonMedical.com/app/ponto-care
About Oticon Medical
Oticon Medical is a global company in implantable hearing solutions, dedicated to bringing the magical world of sound to people at every stage of life. As a member of one of the world's largest groups of hearing care companies, we share a close link with Oticon and direct access to the latest advancements in hearing research and technologies. Our competencies span more than a century of innovations in sound processing and decades of pioneering experience in hearing implant technology.
By working collaboratively with patients, physicians and hearing care professionals, we ensure that every solution we create is designed with user needs in mind. We share an unwavering commitment to provide innovative solutions and support that enhance quality of life for people wherever life may take them. Because we know how much sound matters.