SOMERSET, NJ June 18 – Oticon Medical has launched the Ponto 4, a small and high-performing sound processor that marks a significant breakthrough in bone anchored hearing care in the US. A powerful combination of Oticon Medical's expertise in bone conduction hearing with the newest state-of-the-art technology enables Ponto 4 to bringan open and balanced sound experience to bone anchored users for the first time. Ponto 4 is the smallest bone anchored device on the market -- 27% smaller than Ponto 3.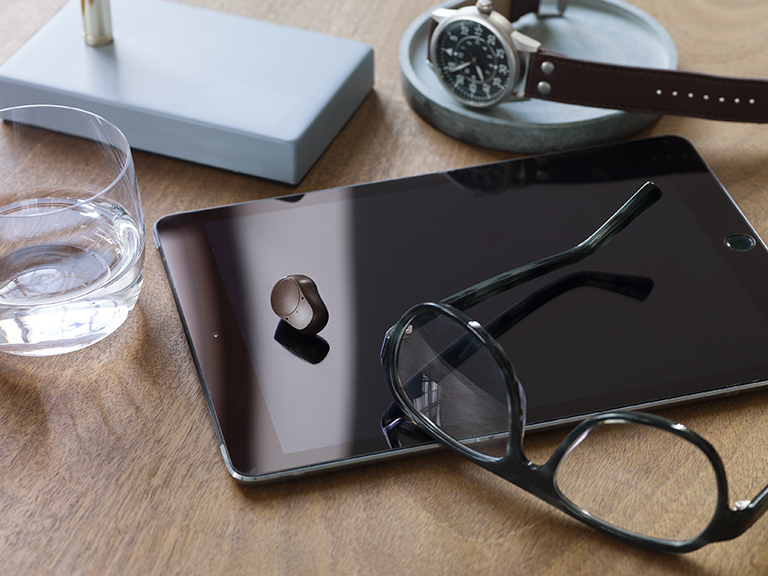 Built on the unique Velox S™ platform, Ponto 4 delivers fast and precise sound processing for an open soundscape and noise-optimized listening experience. The OpenSound Navigator™ analyzes the sound environment more than 100 times per second to balance the sound sources and attenuate noise even between words. The groundbreaking technology handles multiple speech and noise sources in a new, fast and efficient way, balancing the environment and targeting noise to a much higher degree that has been possible before. This makes a huge difference in the ability of bone anchored users to follow conversations and keep up with the dynamics of life.
With the reliability and durability that is the hallmark of the Ponto family, Ponto 4 is designed to stand up to everyday life. The new sound processor also brings world's first advancements in wireless capabilities to the bone anchored field.Through a unique Oticon cloud solution, the web-based service IFTTT (If This Then That) and the Oticon ON app are used to unlock a world of potential for connected device communication. Users can connect their sound processor to a range of devices and services, including "smart" doorbells, smoke detectors and baby alarms.
For more information on Oticon Medical and the new Ponto 4 sound processor, visit www.oticonmedical.com/us