Rayovac's innovative hearing aid battery packaging honored by Institute of Packaging Professionals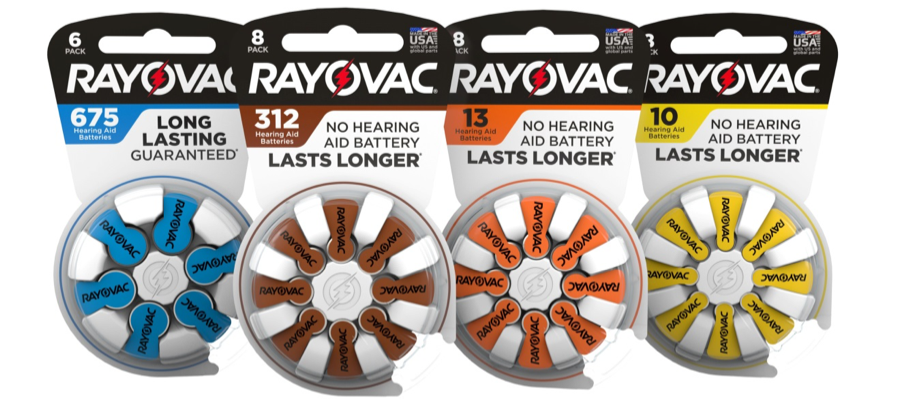 November 19, 2018 (Middleton, WI) – Spectrum Brands, Inc. RAYOVAC® division, the world's leading hearing aid battery manufacturer*, has earned the Progressive Grocer Editor's Pick Award for its new hearing aid battery packaging.
Rayovac partnered with Plastic Ingenuity to redesign its hearing aid battery package and to create an improved user experience. The new packaging launched in 2018 and includes many improvements that uniquely address consumer concerns including: longer tabs** for easier battery handling, a design that allows consumers to easily remove one battery at a time and a removable dial for convenient transport or storage.
"Our goal at Rayovac is to delight consumers with our products. This goes beyond outstanding battery technology to include the package as well," said Sarah Bolstad, senior marketing manager at Rayovac. "Based on consumer feedback, we knew we could improve our packaging. The new hearing aid battery packaging resolves consumer pain points and provides greater product protection**."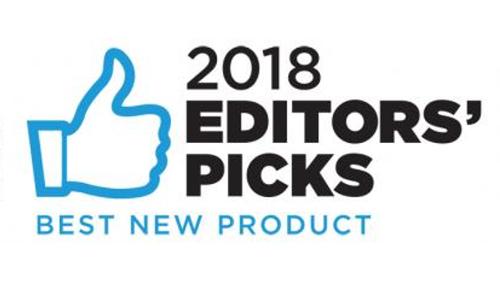 Rayovac Hearing Aid Batteries was selected to be among this year's winners in Progressive Grocers Editor's Picks contest. Progressive Grocer said, "As in years past, we faced the tough challenge of choosing the best of the best from a range of companies across all store categories. It was no easy feat selecting top products in terms of innovation, taste/functionality and value. These criteria are the lifeblood of consumer packaged goods companies and, given Rayovac's standing in this year's competition, we're sure Rayovac will attract new buyers and bolster your connection with existing purchasers."
* Based on worldwide manufacturing market share.
**vs. Rayovac's previous design
About RAYOVAC®
RAYOVAC is a brand of consumer products owned by Spectrum Brands Inc. Rayovac products are some of the world's leaders in battery power and innovation. Backed by a long history of bringing the latest innovations to the marketplace, Rayovac offers a full range of high-performance batteries to meet the power needs of today's consumers. From long-lasting alkaline batteries to mercury free, enhanced hearing aid batteries, Rayovac's state-of-the-art products offer long lasting power at an affordable price. The company also manufactures a wide selection of high-quality flashlights. For more information, visit www.rayovac.com.
About Spectrum Brands Holdings, Inc.
Spectrum Brands Holdings, Inc., is a global and diversified consumer products company and a leading supplier of consumer batteries, residential locksets, residential builders' hardware, plumbing, shaving and grooming products, personal care products, small household appliances, specialty pet supplies, lawn and garden and home pest control products, personal insect repellents, and auto care products. Helping to meet the needs of consumers worldwide, our Company offers a broad portfolio of market-leading, well-known and widely trusted brands including RAYOVAC®, VARTA®, KWIKSET®, WEISER®, BALDWIN®, NATIONAL HARDWARE®, PFISTER®, REMINGTON®, GEORGE FOREMAN®, RUSSELL HOBBS®, BLACK+ DECKER™ FARBERWARE®, TETRA®, MARINELAND®, NATURE'S MIRACLE®, DINGO®, 8-IN-1®, FURMINATOR®, IAMS® (EUROPE ONLY), EUKANUBA® (EUROPE ONLY), DIGEST-EEZE™, HEALTHY-HIDE®, LITTERMAID®, SPECTRACIDE®, CUTTER®, REPEL®, HOT SHOT®, BLACK FLAG®, LIQUID FENCE®, ARMOR ALL®, STP® and A/C PRO®. Spectrum Brands' products are sold by the world's top 25 retailers and are available in more than one million stores in approximately 160 countries. Based in Middleton, Wisconsin, Spectrum Brands Holdings generated net sales of approximately $5.01 billion in fiscal 2017. For more information, visit www.spectrumbrands.com.
###