ReSound's latest generation of hearing aids are recognized for their innovation and accessibility.
COPENHAGEN, Denmark –– ReSound LiNX 3D and ReSound ENZO 3D were today acknowledged with three 2018 CES Innovation awards. ReSound LiNX 3D was named an Honoree in the Accessible Tech and Wearable Tech categories, while ReSound ENZO 3D was named an Honoree in the Tech for a Better World category.
ReSound LiNX 3D was also awarded the prestigious Goldene Concha award by a jury of German hearing care professionals this month, honoring it as the best hearing aid family on the German market.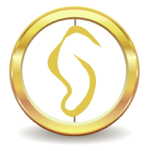 ReSound LiNX 3D offers users unmatched sound quality, an enhanced fitting experience, and groundbreaking remote fine-tuning. This latest innovation by GN Hearing allows users to stay in touch with their hearing care professional from the comfort of their own home, receiving on-the-go hearing care and new settings securely via the cloud without having to schedule and travel for a clinic appointment.
As the smallest and most powerful super power hearing aid available, ReSound ENZO 3D brings the benefits of ReSound LiNX 3D to those with severe-to-profound hearing loss. ReSound ENZO 3D has been proven to allow users to experience 60% more clarity of the sounds around them and 60% better speech understanding in noise.
These award-winning products represent GN Hearing's continued focus on improving accessibility and the hearing care experience for users around the world through innovation GN Hearing will return to CES in January 2018 for its fifth year to demonstrate ReSound LiNX 3D and ReSound ENZO 3D, and lead the dialogue on developing solutions that allow people to live the most active and inclusive lives possible - wherever they are and whoever they are.
For more information about the award winning ReSound LiNX 3D and ReSound ENZO 3D please visit www.resound.com or the ReSound Partners Page on AudiologyOnline.
About GN Hearing
People with hearing loss are at the heart of everything we do. ReSound, Beltone and Interton hearing aids help people feel more involved, connected and in control. In an ever-smarter world, we think big and challenge the norm so that we can transform lives through the power of sound.
GN Hearing is part of the GN Group – pioneering great sound from world-leading ReSound, Beltone and Interton hearing aids to Jabra office headsets and sports headphones. Founded in 1869, employing over 5,000 people, and listed on Nasdaq Copenhagen, GN makes life sound better.