Eden Prairie, Minnesota (April 20, 2023) – Starkey Chief Audiology Officer and Executive Vice President of Product Strategy, Sara Burdak, Au.D., has been named a 2023 Notable Women in STEM honoree by Twin Cities Business Magazine. This award recognizes women who are leaders in their field, utilizing technology to drive innovation at their companies, while inspiring the next generation of female talent to pursue a career in the industry.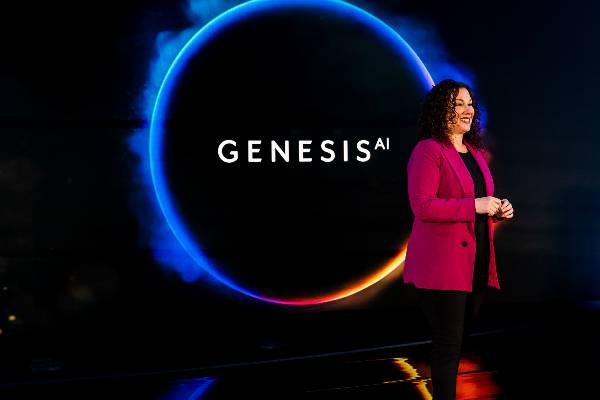 According to the American Association of University Women, women make up only 28% of the workforce in science, technology, engineering, and math (STEM). By encouraging inclusivity and supporting girls who want to pursue STEM, more pathways and opportunities are opened for greater innovation and scientific success.
"I believe it is important for me to leverage my background in STEM to help develop and advocate for women of all ages in technology, helping to narrow the gap so women are represented in this area," said Dr. Burdak. "Throughout my career I have been committed to inspiring and supporting women at all levels in their careers, not only within our organization, but across the industry, so they can envision themselves having success in a STEM discipline."
Dr. Burdak joined Starkey as an audiologist on the Hearing Research and Technology team in 1999. For over two decades, she has worked to bring impactful programs to Starkey's global customer base. She is responsible for developing and aligning Starkey's global audiology strategy as it relates to the education and training programs, clinical research, and government services work. Highly regarded by her team as a thoughtful and effective leader, she provides the perfect blend of science, technology, education, and caring service to others.
"Dr. Burdak has always been passionate about mentoring women and girls to help them develop their skills and pursue their career goals," said Starkey President and CEO, Brandon Sawalich. "We are proud of Dr. Burdak's work to deliver caring technology that makes a meaningful difference in people's lives and inspires the next generation of STEM leaders."
For more information about Starkey, click here.
About Starkey
Starkey is a privately held, global hearing technology company headquartered in Eden Prairie, Minnesota. Owned by Bill Austin since 1967, Starkey is known for its innovative design, development and distribution of comprehensive digital hearing systems. Led today by President and CEO Brandon Sawalich, Starkey has more than 5,000 employees, operates 29 facilities and does business in more than 100 markets worldwide. Learn more at starkey.com.