Eden Prairie, Minnesota (September 21, 2023) – Starkey Chief Information Officer, Eric Hanson, has been named a 2023 Minnesota ORBIE Award finalist in the Healthcare category by the Minneapolis/St. Paul Business Journal and MinnesotaCIO. This recognition honors Chief Information Officers who have demonstrated excellence in technology leadership and are transforming Minnesota's leading organizations through innovation.
"On behalf of Starkey, I want to congratulate Eric on this well-deserved recognition," said Starkey President and CEO, Brandon Sawalich. "The amount of positive change he has brought to our global organization has not only been impressive but has positioned Starkey for our next decade of success. He is a leader who embraces technological advancements, and receiving this honor is a tribute to the hard work and innovation that he brings to our team every day."
Eric Hanson is responsible for leading Starkey's global information technology teams and collaborating throughout the organization to identify and execute technology simplification, as well as increased enterprise agility and innovation. He is an accomplished, results-oriented leader with over 15 years of experience across manufacturing, insurance, and financial services sectors, including executive leadership experience at global organizations.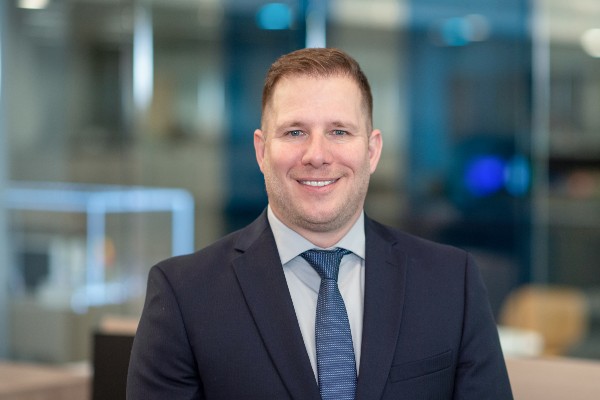 Starkey Chief Information Officer, Eric Hanson
"This recognition is such an honor," said Hanson. "I'm grateful for my dedicated Starkey team because I believe the ability to impact positive change is directly related to the people who work alongside you every day. Together, we continue to make Starkey better today than yesterday, and better tomorrow than today!"
To learn more about Starkey, please click here.
###
About Starkey
Starkey is a privately held, global hearing technology company headquartered in Eden Prairie, Minnesota. Owned by Bill Austin since 1967, Starkey is known for its innovative design, development and distribution of comprehensive digital hearing systems. Led today by President and CEO Brandon Sawalich, Starkey has more than 5,000 employees, operates 29 facilities and does business in more than 100 markets worldwide. Learn more at starkey.com.