On July 20, 2019, hundreds of partners, sponsors, donors, and friends from around the world gathered for Starkey Hearing Foundation's inaugural Summer Sounds Benefit, hosted by Founders Bill and Tani Austin at the Armory in downtown Minneapolis.
An intimate event, Summer Sounds provided the opportunity for some of the Foundation's most valued supporters to celebrate the amazing work that the Foundation has accomplished over the past year, giving the priceless gift of hearing to people around the globe.
The benefit honored award-winning actor and philanthropist, Billy Crystal, and top NFL athlete, future Hall of Famer and humanitarian, Larry Fitzgerald, for their unwavering support and personal dedication to the Foundation's work around the world. Entertainment included performances by Grammy Award Winner, Rock and Roll Hall of Famer and longtime friend of the Foundation, Sammy Hagar; and Australian opera vocal group, ARIA. Renowned stand-up comedian, actor, and audience favorite, Sinbad, served as the benefit's master of ceremonies. Special guests also included Huey Lewis, Kyle Rudolph, Quinton Aaron, Chuck Foreman, Greg and Nicole Jennings, Richard Pimentel, and more.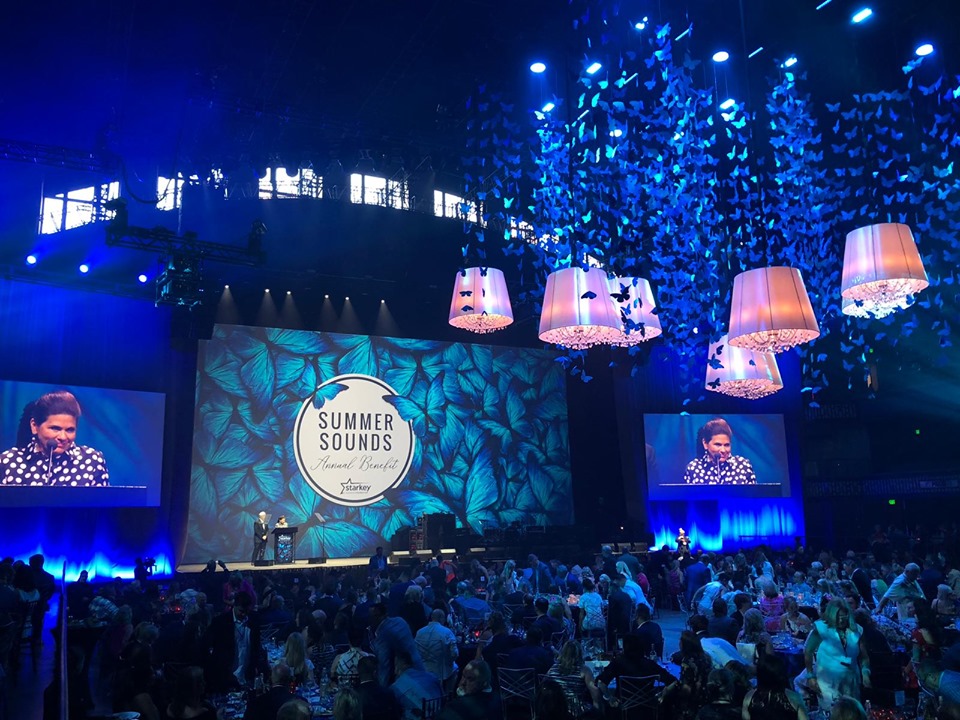 "We have a chance to make a difference, and we have to take that chance," Bill Austin said. "This was a vision of mine many years ago, and it's amazing to see it come true. Today, we're impacting people all around the world."
Since establishment in 1984, Starkey Hearing Foundation travels the globe helping people in need, and to date has given the gift of hearing in more than 100 countries. The organization was built on Bill Austin's vision – So the World May Hear – and empowers individuals and communities to achieve their full potential.
Visit Starkey Hearing Foundation's Facebook, Twitter and Instagram and search #StarkeySummerSounds across all platforms to relive and share in the celebration through the photos and videos from this weekend's festivities.
For more information on Starkey Hearing Foundation, visit: https://www.starkeyhearingfoundation.org/