April 12th, 2022 (San Diego, CA) – The term 'tinnitus' is searched over 110,000+ times every month. Unfortunately, much of the information readily available through internet searches is inaccurate, whereas most evidence-based information is only available through peer-reviewed journal articles often containing dense scientific jargon. Tinnitus: Advances in Prevention, Assessment, and Management aims to bridge this gap by providing up-to-date and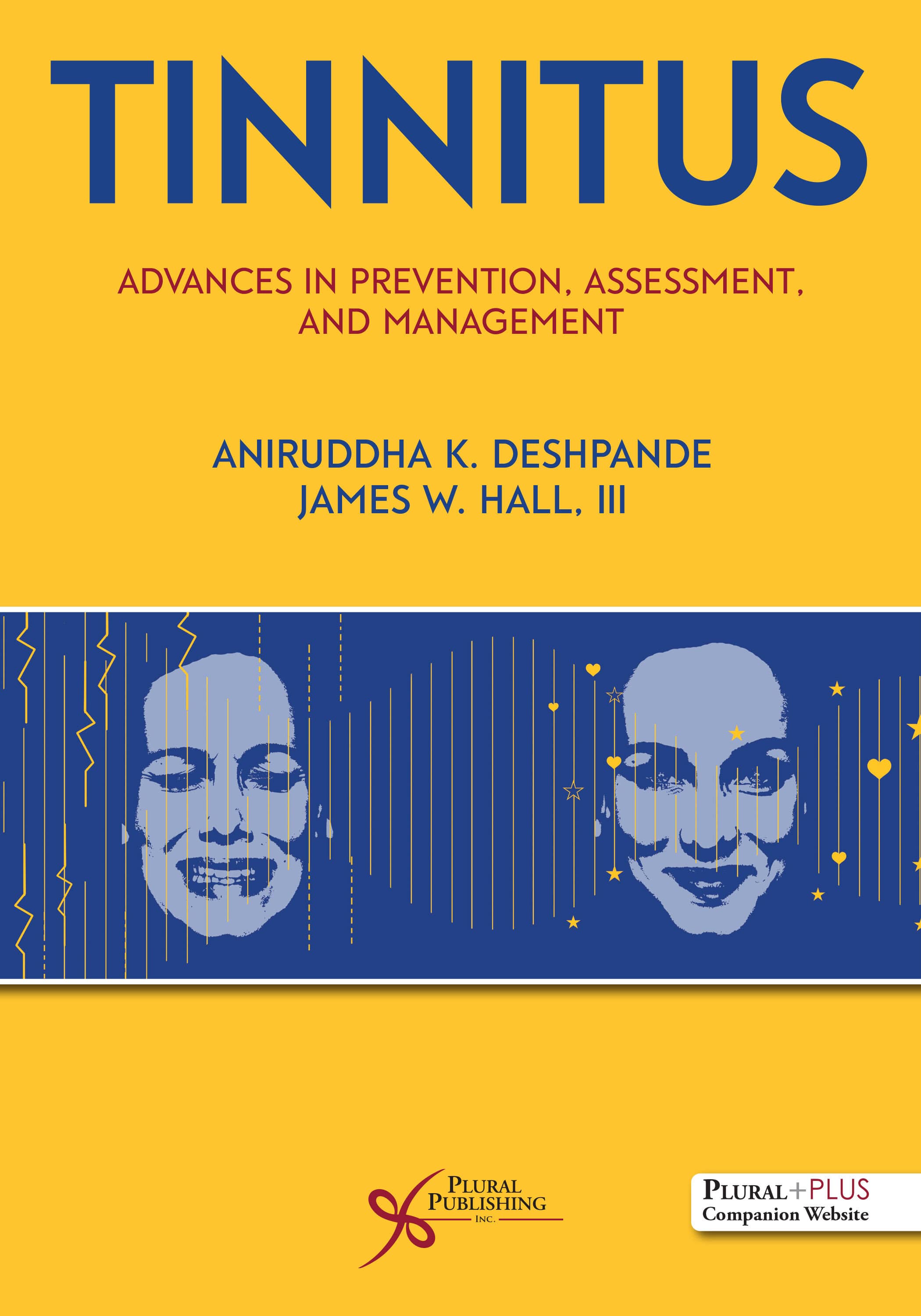 evidence-based information on tinnitus prevention, assessment, and management. Presented in a quick, easy-to-read format, this text offers a practical and handy resource for busy practitioners and health profession students, as well as individuals with bothersome tinnitus.
Each section contains short chapters providing accessible overviews of research related to tinnitus and hyperacusis. Section I delves into various approaches for prevention of hearing loss and tinnitus. Section II covers tinnitus assessment, while Section III introduces readers to a range of tinnitus management solutions. Section IV focuses solely on recent advances in assessment and management of hyperacusis and other disorders of decreased sound tolerance. Authors of Section V review recent tinnitus-related developments, including social media use and COVID-19. The final section consists of interesting real-life case studies involving patients with bothersome tinnitus.
Key Features
Interesting real-life tinnitus-related case studies puts new research into context
More than 50 illustrations and tables help clarify and expand on key concepts covered throughout the text, enabling clinicians and students to more easily understand and apply complex material.
Each chapter opens with a brief introduction and background on a tinnitus-related topic, followed by up-to-date, evidence-based, peer-reviewed research on the topic
All chapters contain ideas for future research on the topic as well as clinical implications of the research
Chapters end with key messages and references for further review of the topic
A PluralPlus companion website with color versions of figures from the text and audio samples for Chapter 20
Book Details
Title: Tinnitus: Advances in Prevention, Assessment, and Management | Author: Aniruddha K. Deshpande 7 James W. Hall III | Published: 3/9/2022 | ISBN: 978-1-63550-342-5 | https://www.pluralpublishing.com/publications/tinnitus-advances-in-prevention-assessment-and-management
About The Authors
Aniruddha K. Deshpande, PhD, CCC-A, is an Associate Professor in the Department of Speech-Language-Hearing Sciences and the Director of The Hear-Ring Lab at Hofstra University. Dr. Deshpande's research interests include tinnitus, hyperacusis, noise-induced hearing loss, and hearing conservation. His current research focuses on investigating the interplay between tinnitus and technology. He has authored several publications, presentations, and book chapters, and is a recipient of prestigious honors and awards.
James W. Hall III, PhD, is an internationally recognized audiologist with over 40 years of clinical, teaching, research, and administrative experience. During his career, Dr. Hall has held clinical, academic, and administrative positions at major medical centers, and leadership roles in the American Academy of Audiology. He is the author of over 200 peer-reviewed publications, invited articles, and book chapters and also 10 textbooks. Dr. Hall now holds academic appointments as Professor at Salus University and the University of Hawaii.
About Plural Publishing, Inc.
Plural Publishing produces leading academic, scientific and clinical publications in the fields of speech-language pathology, audiology, otolaryngology, and professional singing. Plural Publishing, Inc. aims to fill a space in the field of communication sciences and disorders with high-quality publications written by world-class experts in order to improve and enhance the knowledge base of each profession, from the classroom to clinical practice. Plural Publishing prioritizes the intellectual growth of the disciplines it serves and strives to improve and advance these fields through its publications.