Meet 12 Amazing Finalists, Read Their Stories and Cast Your Vote
SOMERSET, NJ August 8 – Voting is now open for the 2019 Oticon Focus on People Awards at www.Oticon.com/FOP. Website visitors are invited to cast their vote for the 12 finalists who represent the "best of the best" from this year's nominations in each of four categories – Student, Adult, Advocacy and Practitioner. This year, the Oticon Focus on People Awards celebrates 21 years of honoring students, adults and advocacy volunteers with any degree of hearing loss whose accomplishments show that hearing loss does not limit a person's ability to make a positive difference in their communities or the world.
"Through the voting process, we aim to reach as many people as possible with the inspiring stories of the program's finalists and by doing so, to help change outdated stereotypes that discourage people from seeking professional help for their hearing loss," says Nancy Palmere, Director of Consumer Marketing and Public Relations. "Every vote is a public affirmation that hearing loss does not limit a person's ability to achieve, contribute and inspire. Our finalists show that people with hearing loss can be role models not just for others with hearing loss, but for all of us!"
The voting website features the remarkable stories of each of the 12 finalists. The finalists range from students who have accomplished much in a very few years to adults who use their unique talents to open worlds of possibilities for others with hearing loss. There are passionate advocates who have logged hundreds of hours on behalf of hearing causes and dedicated practitioners whose caring and commitment consistently go above and beyond.
To vote and to learn more about the Oticon Focus on People Awards, visit www.Oticon.com/FOP. Voting is open through September 26, 2019. Winners will be announced in November.
ADVOCACY
Kerry Cerra - Coral Springs, FL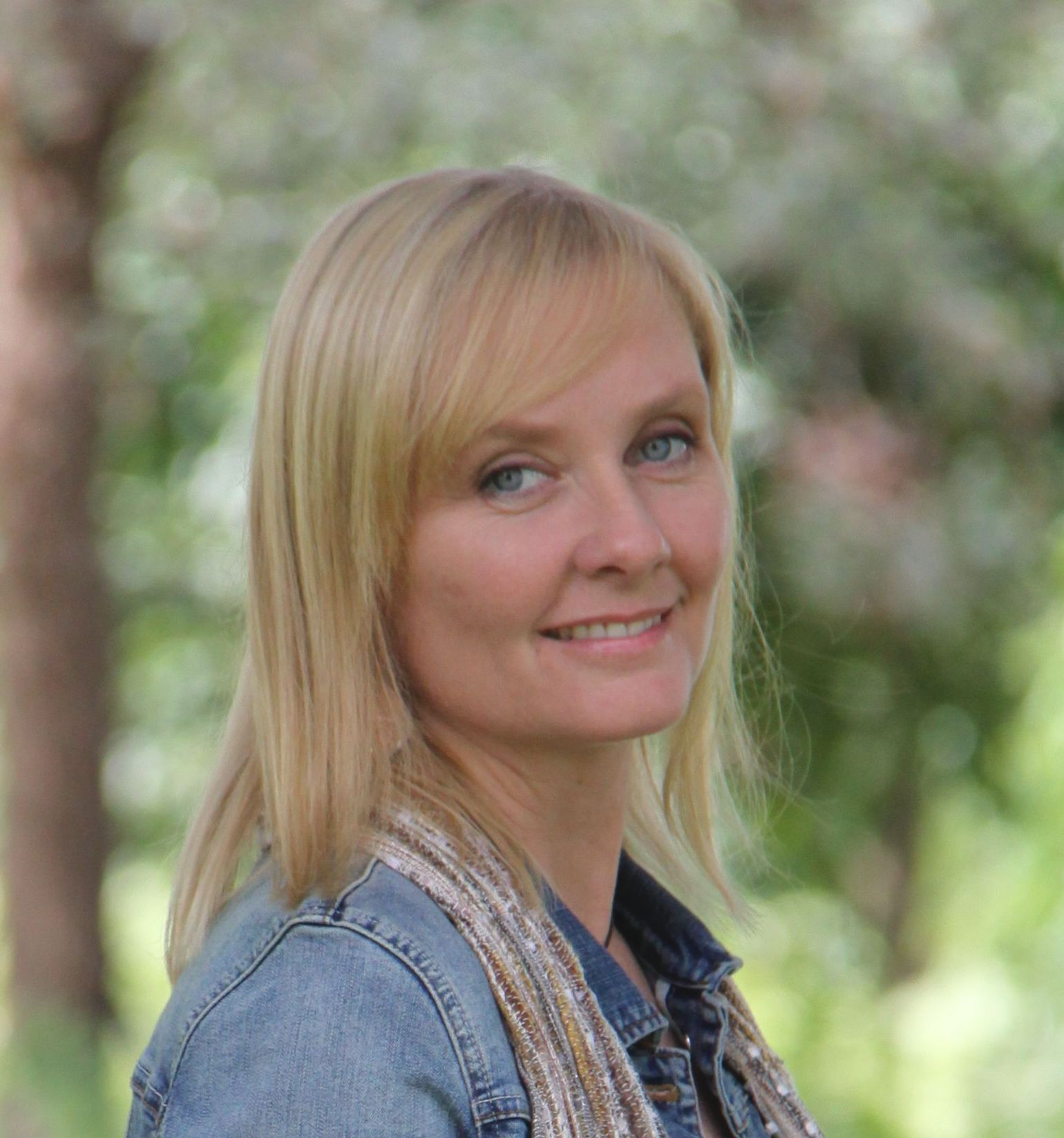 An award-winning author and co-founder of the book-initiative Middle Grade Gets Real, Kerry Cerra writes novels that help middle-grade students tackle tough topics. From addressing hatred and intolerance in Just a Drop of Water to addressing the trials and tribulations faced by a teen with hearing loss in Hear Me, she is passionate about helping students find books in which they can see themselves. Kerry also inspires high school and college students through humanitarian service trips ranging from Habitat for Humanity construction and demolition projects to recovery efforts for hurricane victims. Kerry says, "The best part is not only helping others, but watching students help others."
Max Stanley Chartrand, PhD, CSP (Behavioral Medicine) - Casa Grande, AZ
Dr. Chartrand's profound hearing loss doesn't prevent him from leading a profoundly inspiring life. His mission: To provide hope and encouragement for people with hearing loss and other challenges to find their way and arrive with flying colors. He is his own best example. Severely hearing impaired before age 3, he earned 6 advanced university degrees – without the ability to hear the lectures – graduating at or near the top of his class. A renowned researcher, professor, author and award-winning keynote speaker, Dr. Chartrand is also an accomplished musician who thrills his audiences with a concert at many of his speaking engagements – while advocating the power of the human spirit to overcome any physical or cognitive barrier to make the world a better place for all.
Emma Faye Rudkin - Boerne, TX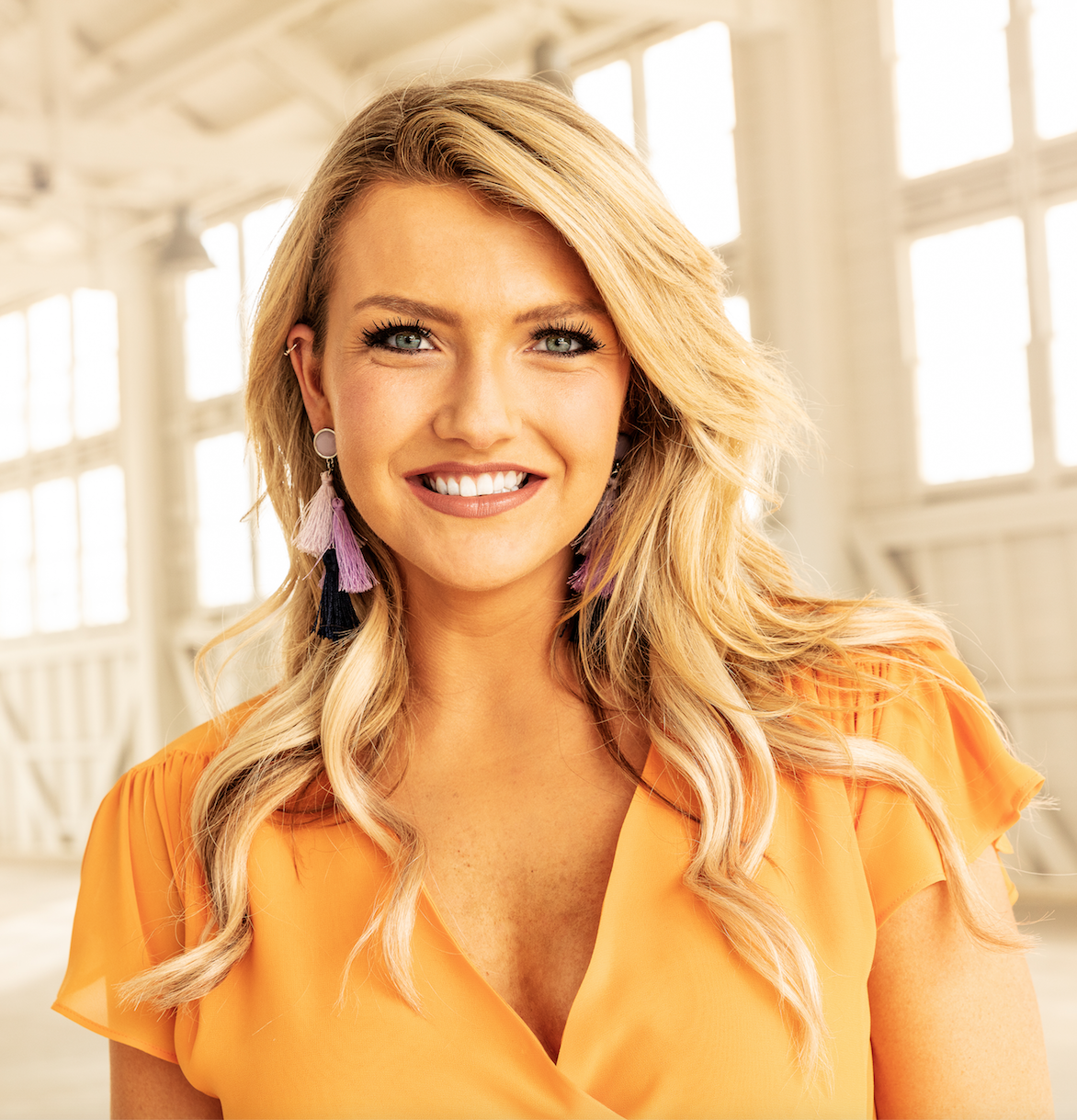 Emma Faye Rudkin has dedicated her life to helping people with hearing loss through the non-profit Aid the Silent, a program she founded while still a teenager. Today, the program helps economically disadvantaged deaf and hard-of-hearing children and teens reach their full potential and live more richly through funding for needed hearing aids and resources. Emma Faye also created global impact with a self-affirming campaign - #ShowYourAids – that went viral with tens of thousands of people posting their hearing aids and implants.
STUDENT
Catherine Fitzgerald - Mansfield, MA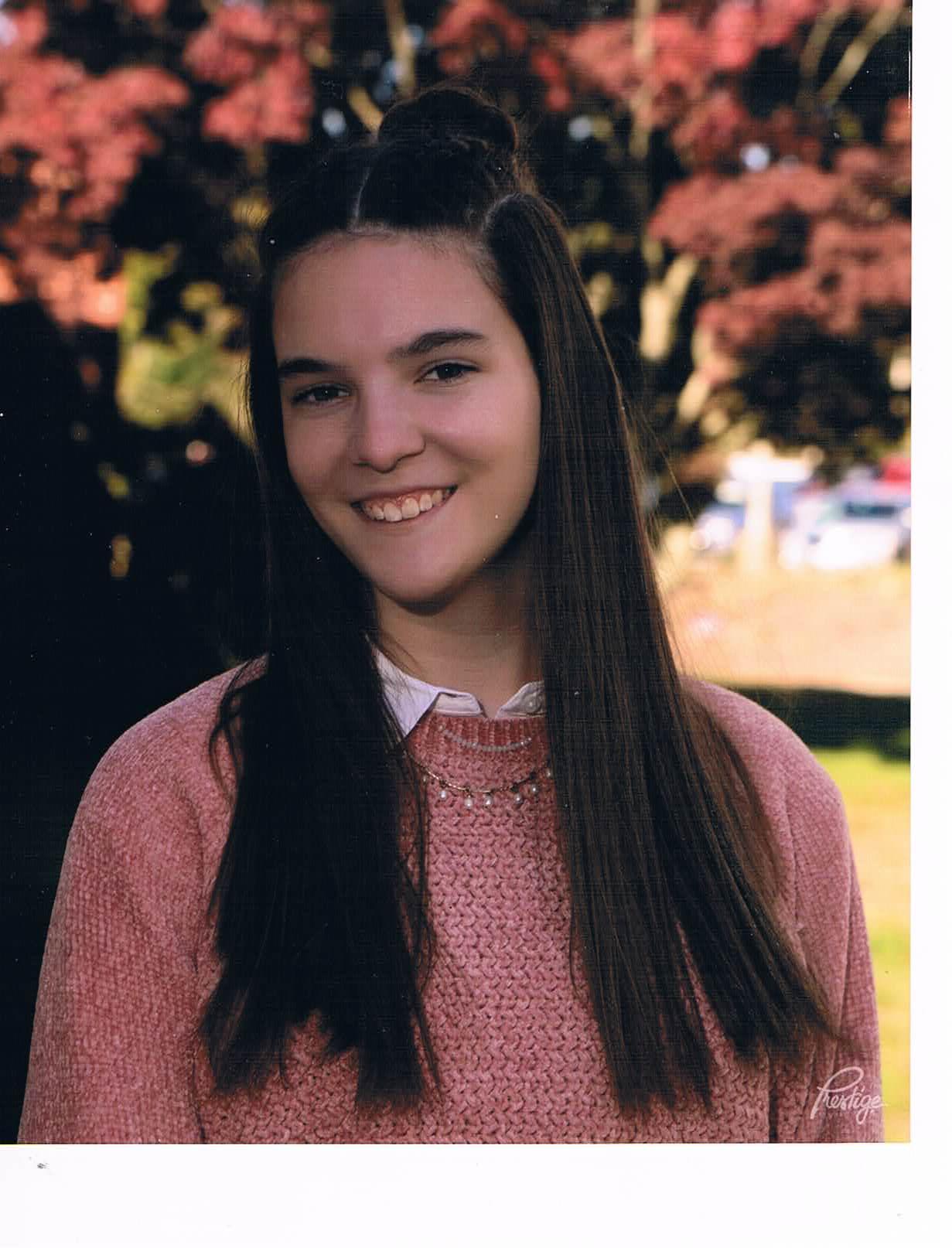 Eighteen-year-old Catherine combined her experience of profound hearing loss and passion for criminal justice in a volunteer initiative designed to make it easier for police in her hometown to help people with hearing loss. The determined high school senior developed and conducted American Sign Language (ASL) training sessions for Mansfield Police Department officers and civilian employees to help them bridge the communication gap with hearing impaired people in her community. Catherine also produced an ASL pocket guide for on the job use that has already been requested by other police departments. This fall, she enters Curry College to pursue a degree in criminal justice.
Daniel Carey - Virginia Beach, VA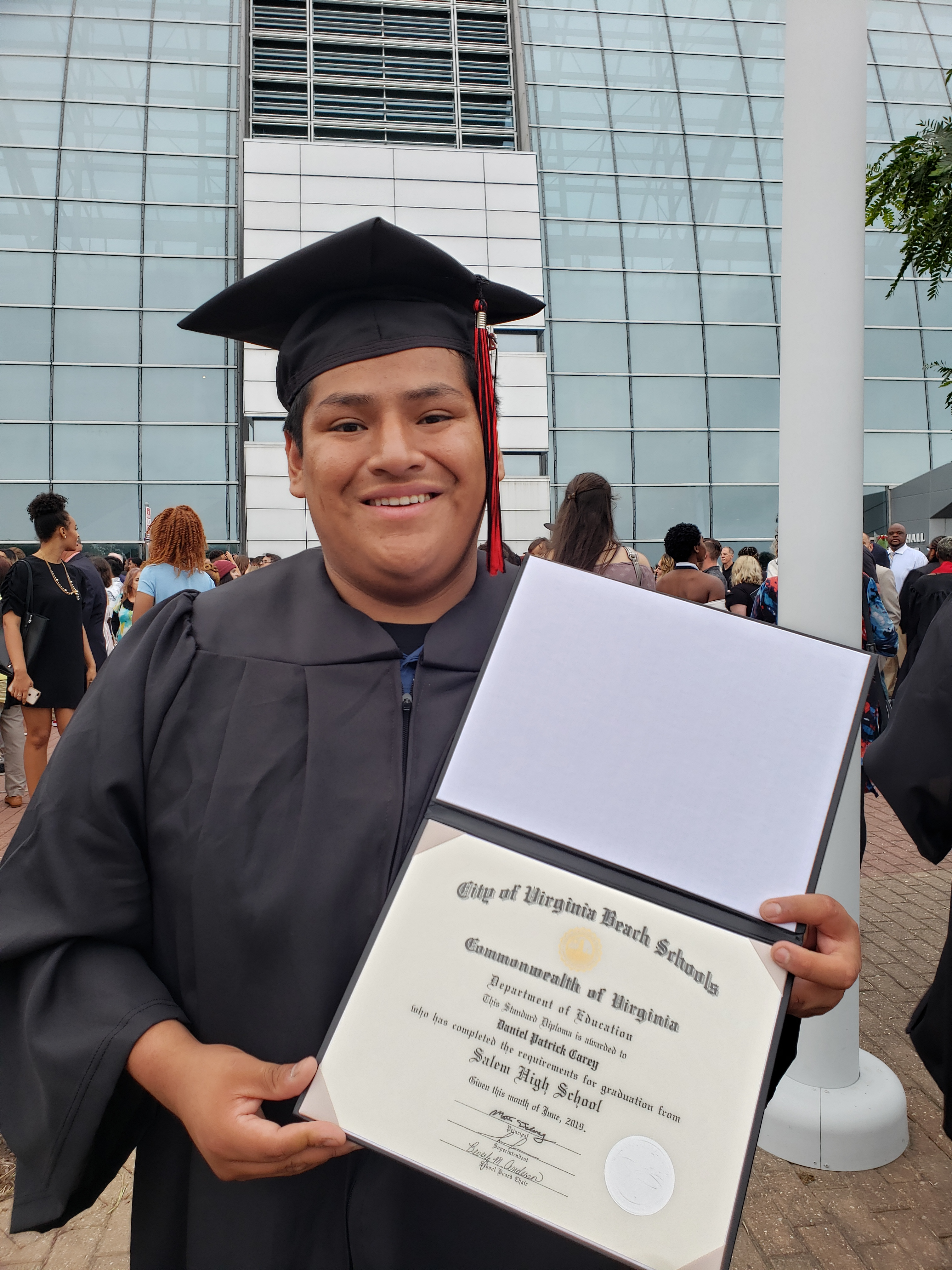 Would you like a little hearing health awareness with your order? Nineteen-year-old Daniel has worked his way up from dishwasher to front counter pizza chef, showing restaurant patrons and fellow employees just what a determined student with hearing loss can accomplish. Daniel wants people to know that he is wearing hearing aids – not ear buds – and that they make an important difference in his life. The recent high school graduate begins studies in the Culinary program at the Art Institute of Virginia Beach in the fall, with his eye on a bigger prize -- becoming a top chef graduate of prestigious Johnson & Wales University.
This Student of the Year is determined to live his life without limits and he wants to inspire young people with hearing loss and other challenges to do the same. As a counselor at a camp for individuals with special needs, Eryk is a role model for all, promoting emotional health, independence, self-esteem and confidence - qualities he exudes in all that he does. With a 4.4 weighted grade point average, participation in varsity level sports, and volunteer projects to benefit charitable organizations such as the Community Food Bank, Eryk demonstrates his ability to accomplish and contribute. This fall, 18-year-old Eryk heads to Barrett, The Honors College at Arizona State University to begin studies in Psychology with an emphasis on Pre-Health.
ADULT
Allison Adams - Fuquay Varina, NC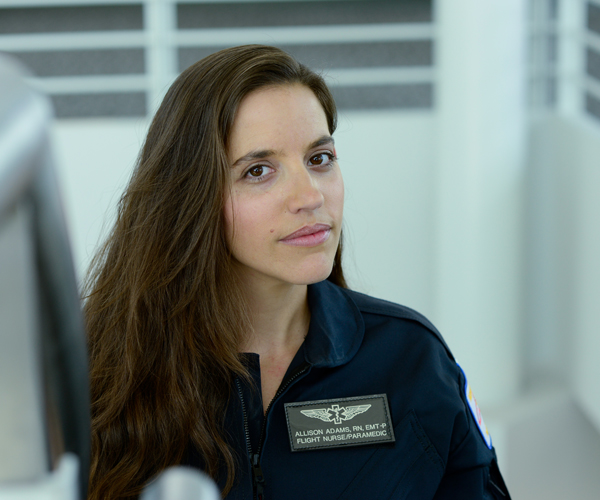 Allison thrives on the adrenaline rush of a fast-paced environment and that's obvious in her choice of professions. A registered nurse recognized for her excellence in patient care, she works in ground and flight Critical Care Transport and Emergency Medicine where quick assessments and decisions regarding treatment are essential. Allison, who was diagnosed with hearing loss as an infant, has never let her hearing loss stand in the way of accomplishing her goals and she is passionate about helping others to do the same. She is an outgoing advocate of the life-changing benefit of modern hearing solutions, speaking opening and honestly about the advantage of hearing aids and the tremendous improvement they can make on quality of life.
William Dunckelman - Houma, LA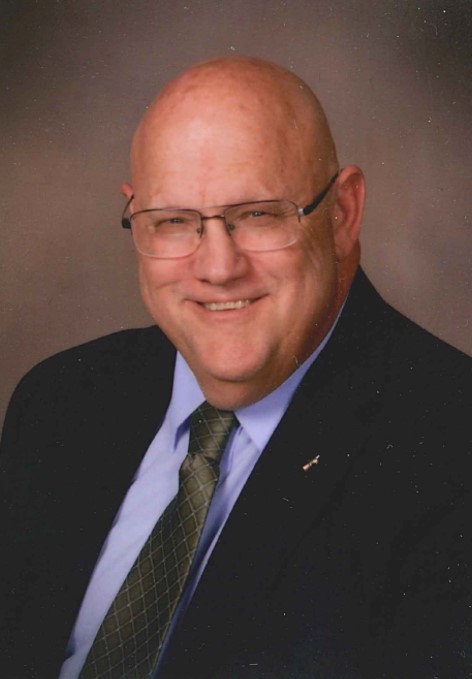 A fierce advocate of children and the elderly, Bill has never allowed his hearing loss and visual impairments to diminish his commitment to do good. His dedication and genuine concern for others, especially the elderly and children, inspires others to do the same. He has served as an Assistant Public Defender and is currently the District Child Support Hearing Officer. Together with his staff, State officials, and the local District Attorney's office, he has helped to collect millions of overdue and unpaid dollars in support of children in his parish. An ordained Deacon in the Catholic Diocese of Houma-Thibodaux, Bill has a special passion for nursing homes – visiting local nursing homes weekly, bringing gifts, snacks, and companionship to those living in these facilities.
Tony Reisdorff - Papillion, NE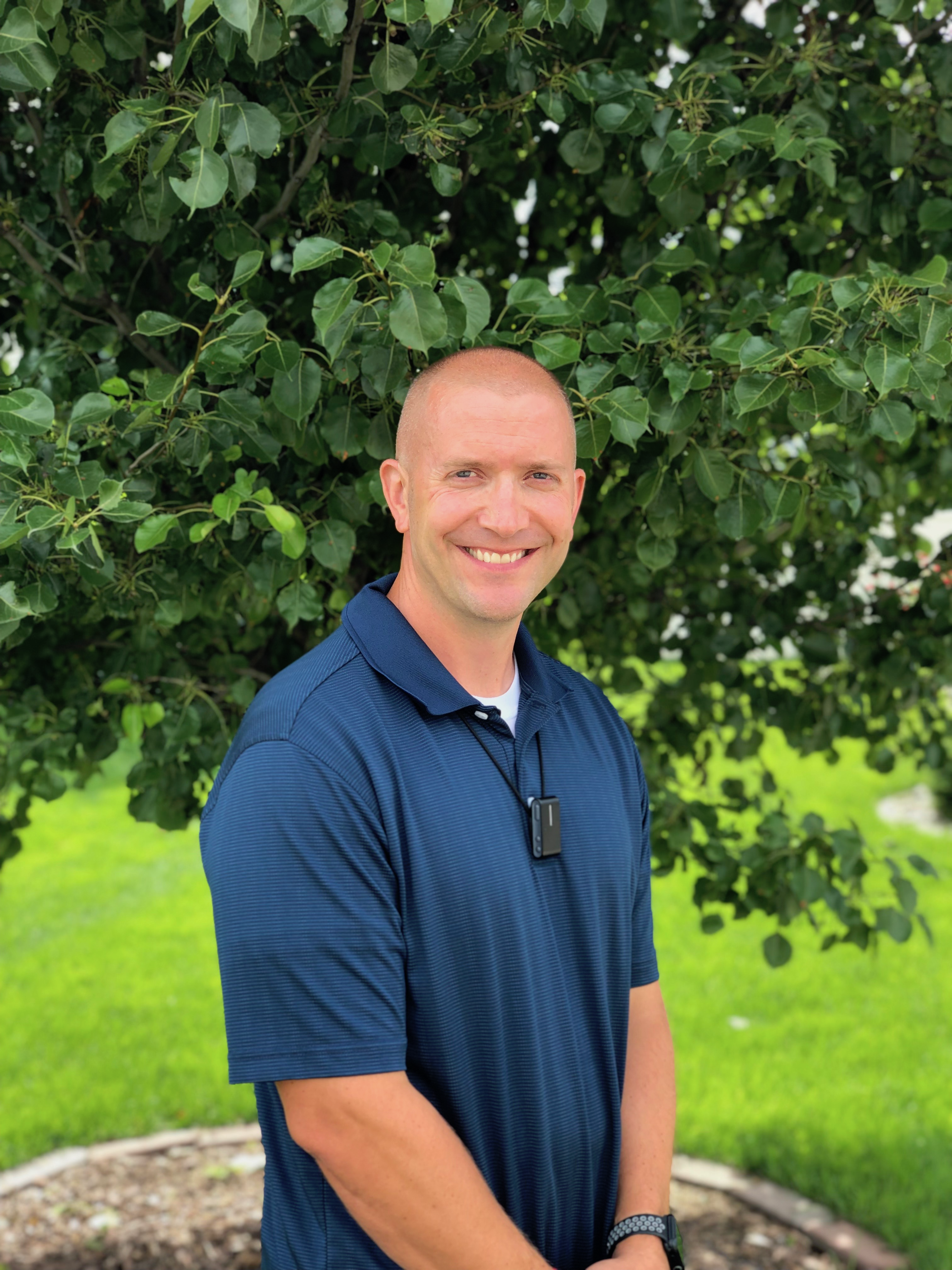 Tony is a middle school teacher and coach who teaches by example. As a person with hearing loss and the father of a young son born with a genetic disorder that impacts speech, communication and learning, he is passionate about creating a world that accepts and respects people of all abilities. In classes throughout the school year, his hearing aids become a compelling and very personal talking point to promote inclusion among students and athletes. Tony has taught industrial technology for more than 20 years and also coaches football, wrestling, track and robotics. In his free time each summer, he volunteers with the local division of Special Olympics.
PRACTITIONER
Evonne Long, AuD - Jacksonville, FL
Dr. Long is a well-recognized voice for hearing health awareness among people in Jacksonville, having appeared on local TV news and radio shows to encourage regular hearing screenings and educate the community on the health risks associated with untreated hearing loss. Her practical guide to hearing-friendly establishments is one of many advocacy tools she provides for her patients and the general public. Dr. Long is passionate about providing services in a non-profit setting, striving to establish a high standard of care for all individuals, regardless of their ability to pay. Outside of working hours, Dr. Long volunteers for the Special Olympics and at community health fairs for uninsured and underserved populations, promoting healthy hearing with free hearing screenings.
Stephanie Long, AuD - Appleton, WI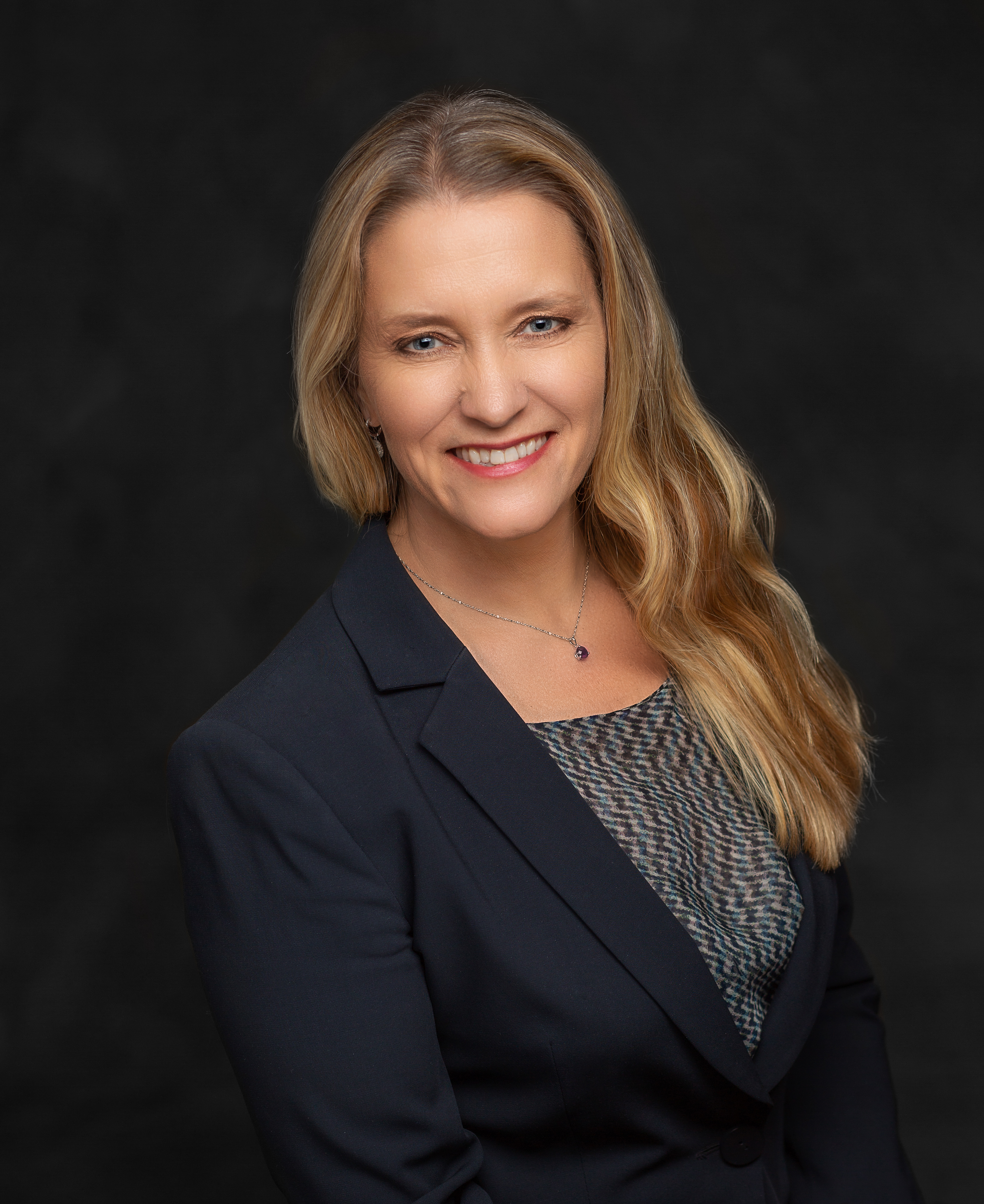 As an audiologist for more than 20 years, with 14 spent caring for children in school settings, Dr. Long is acutely aware of how hearing issues can affect a child's education. That passion for helping children led her to establish HEAR in Fox Cities, a non-profit with a mission to assist lower income families to obtain hearing aids for their children. Through the organization, Dr. Long works with local hearing care professionals and families to ensure children in the community have access to hearing aids. The Wisconsin Speech-Language Pathology and Audiology Association recently recognized Dr. Long with the Louis DiCarlo Clinical Achievement Award for advancing knowledge in clinical practice.
Jennifer Lightfoot, AuD - Alexandria, VA
Born prior to mandatory newborn hearing screenings, Dr. Lightfoot was not diagnosed with hearing loss until age 5. That may explain why she has a special place in her heart for the young students with hearing loss, ranging from infants to 8th graders, that she cares for at Kendall elementary school on the campus of Gallaudet University. A caring and dedicated practitioner, her focus on the importance of early hearing intervention extends far beyond the classroom. She has traveled to Guatemala to assist in the fitting of hearing aids for hundreds of disadvantaged children and has served as the co-chair for the early intervention committee for the DC Chapter of Early Hearing Detection and Intervention.