HAUPPAUGE, NY – A new social media campaign and interactive website puts the spotlight on Widex wearers and their stories of connecting with the people that matter most in their lives.
#HearTogether, launched in mid-May, has already amassed scores of wearer stories on both thewebsite and social media. What was first designed as a one-month feature to celebrate Better Hearing Month has now turned into a year-long event due to its success.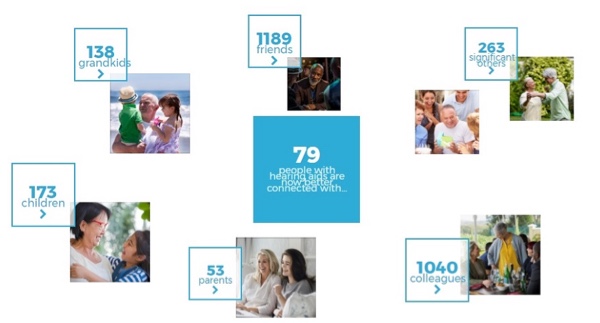 Here are a few examples of the stories wearers are sharing:
Before Widex BEYOND, I could not appreciate the many birds on my daily adventures into nature. My life has been enriched by being able to hear and identify all of them. –Ethan S
Widex has allowed me to continue working because my hearing loss caused me to miss communicating with customers and co-workers. Now I can hear better. –James F
Hearing my granddaughter's cry was music to my ears. Sweet as honey on a warm day, lovely as a fragrant rose in full bloom. The sounds I hear are one of the greatest miracles. –Nanci
The campaign aims to capture stories from wearers who have improved social connections through better hearing from Widex technology. Site users can share their stories on their own social media channels and invite others to participate.
Digital Marketing Director Todd Hedberg says that the campaign has allowed Widex to get closer to the wearer and really understand their successes and challenges.
"By encouraging our many wearer advocates to share their stories, we can best position the various lifestyle benefits of Widex hearing aid technology as an attractive and inviting digital media message to new Widex wearers," he says.
Learn more about Hear Together at https://hear-together.widex.com/ or watch out for the hashtag #HearTogether on your social media feed.
ABOUT WIDEX
Widex is a world leader in hearing aid technology and has been developing the world's cleanest sounding hearing aids for 60 years. Widex products are sold in more than 100 countries around the world, and the company employs over 3,800 people worldwide. Learn more on the Widex Partner Page on AudiologyOnline.