Question Is digital ear scanning a silicone replacement? Answer
Jackie Phillips, AuD: No, digital ear scanning with Otoscan brings audiologists so much more value than merely taking impressions. A modified workflow that started with ear scanning at the onset of the patient journey can potentially bring more patients to your door. Here is an illustration that compares a traditional workflow to a new workflow with Otoscan: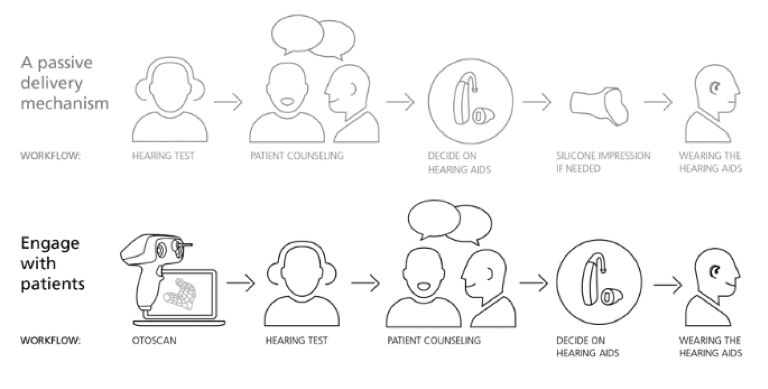 Don Kim, AuD: Otoscan speeds up the processes to support end-user satisfaction. By incorporating digital ear scanning at the beginning of the hearing evaluation appointment, Otoscan creates a "wow factor" for the patient. Being able to visualize the live stitching of their own digital 3D ear creates more conversation and counseling opportunities. Practices who participated in our global pilot program in 2018 reported that 94% of their patients thought the ear scanning technology they experienced is exciting and interesting.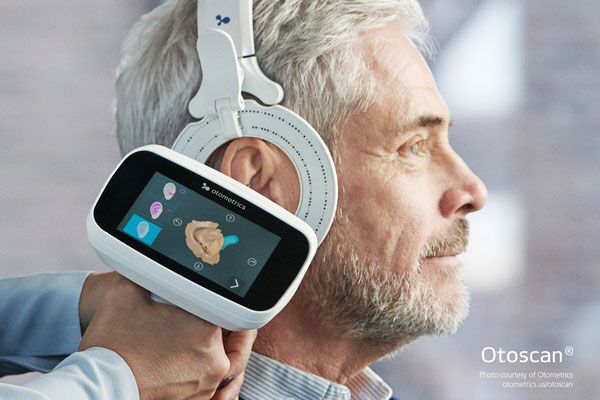 This Ask the Expert is an excerpt from the interview, Rethink Audiology: Delivering Personalized Care In the Age of Over-the-Counter Solutions.