Question How does Widex My Guide help ensure hearing aid wearer success? Answer
When we think of the patient journey, we often think of the stages leading up to a patient's decision to pursue amplification. But, in many ways, the first fitting is just the start of the real journey. The patient must also be prepared for the adjustment – getting used to wearing the devices, understanding the ongoing care and maintenance, and knowing how to personalize the hearing aids to best meet their needs.
With research suggesting up to 20% of new hearing aid wearers report difficulty becoming familiar with their devices,1 Widex has introduced a solution to improve hearing aid acceptance and success. My Guide is a new feature in the WIDEX MOMENT app designed to empower patients – new and experienced users alike – throughout their hearing aid journeys.
Using a hearing aid for the first time or adjusting to a new device can take time and dedication, because wearers must form a new habit. We developed My Guide, a new feature within the Moment app, to make the initial adoption period as positive and successful as possible. My Guide offers wearers videos and written instructions for proper usage, storage, maintenance and more, helping them to overcome problems independently.
My Guide can help hearing care professionals save valuable time by empowering patients to resolve certain common issues on their own, while still providing dedicated, personalized care for larger issues or concerns, annual hearing screenings, and more. For wearers, the tool reduces the need for additional clinic visits, improves confidence and overall hearing aid experience, and provides peace of mind that any necessary information is available at the touch of a button.
A recent study shows that many hearing aid wearers don't know where to get quick information and, after their fitting, many also recognized that there is knowledge they wished they learned earlier.2 This same study indicates that knowledge acquisition is critical for patient empowerment. With My Guide, patients have an easily accessible, on-demand location to get all the information they need when they need it.
Combined with My Sound – another feature in the Moment app to personalize the sound experience – My Guide empowers Widex hearing aid wearers to benefit from the knowledge, customization, and virtual support to ensure a successful hearing aid experience from the beginning.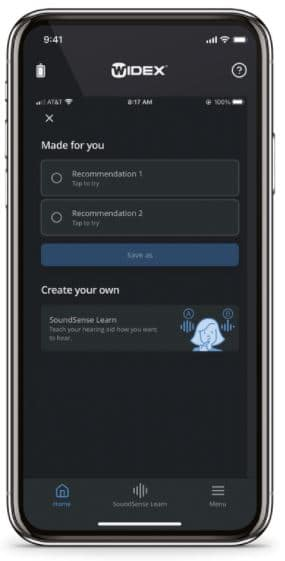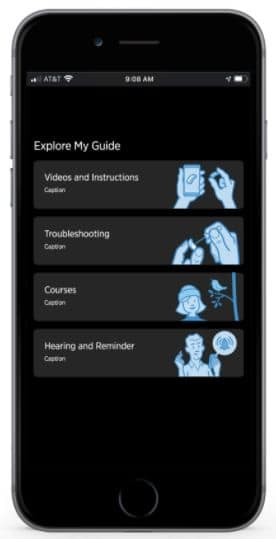 1McCormack A, Fortnum H. Why do people fitted with hearing aids not wear them? Int J Audiol. 2013;52(5):360–368. doi: 10.3109/14992027.2013.769066.
2Gotowiec S., Larsson J., Incerti P., et al. (2021) Understanding patient empowerment along the hearing health journey, International Journal of Audiology, DOI: 10.1080/14992027.2021.1915509