Question How is Phonak 'Going Beyond' to improve the connectivity experience? Answer
New 'Stay Connected' feature in the myPhonak app creates a seamless connection experience.
New in myPhonak 6.5 (released Monday, August 14, 2023) is the 'Stay Connected' feature. This optional setting maintains the Bluetooth® Low Energy (LE) connection in the background. Bluetooth LE is the communication method used between the app and the hearing aids to exchange information and make adjustments.
Before myPhonak 6.5 and the 'Stay Connected' feature, the Bluetooth LE connection would time-out after a few minutes, which required the app to reconnect (taking several seconds) before a patient could make adjustments to the hearing aids.
With 'Stay Connected' enabled, patients will find their myPhonak app instantly connected to the hearing aids as soon as they open it. This means patients can quickly make adjustments like increasing volume, changing programs, toggling mute, or creating new programs. If patients notice slightly less battery life from their hearing aids, this is normal, and can vary depending on the exact model of hearing aid. Patients should still be able to wear their hearing aids for a full day with some streaming and 'Stay Connected' enabled. If the hearing aids are not making it through the day, they may need to consider charging or turning the feature off later in the day to conserve energy.
When a patient updates the myPhonak app or installs it for the first time, they will be asked to turn on 'Stay Connected.'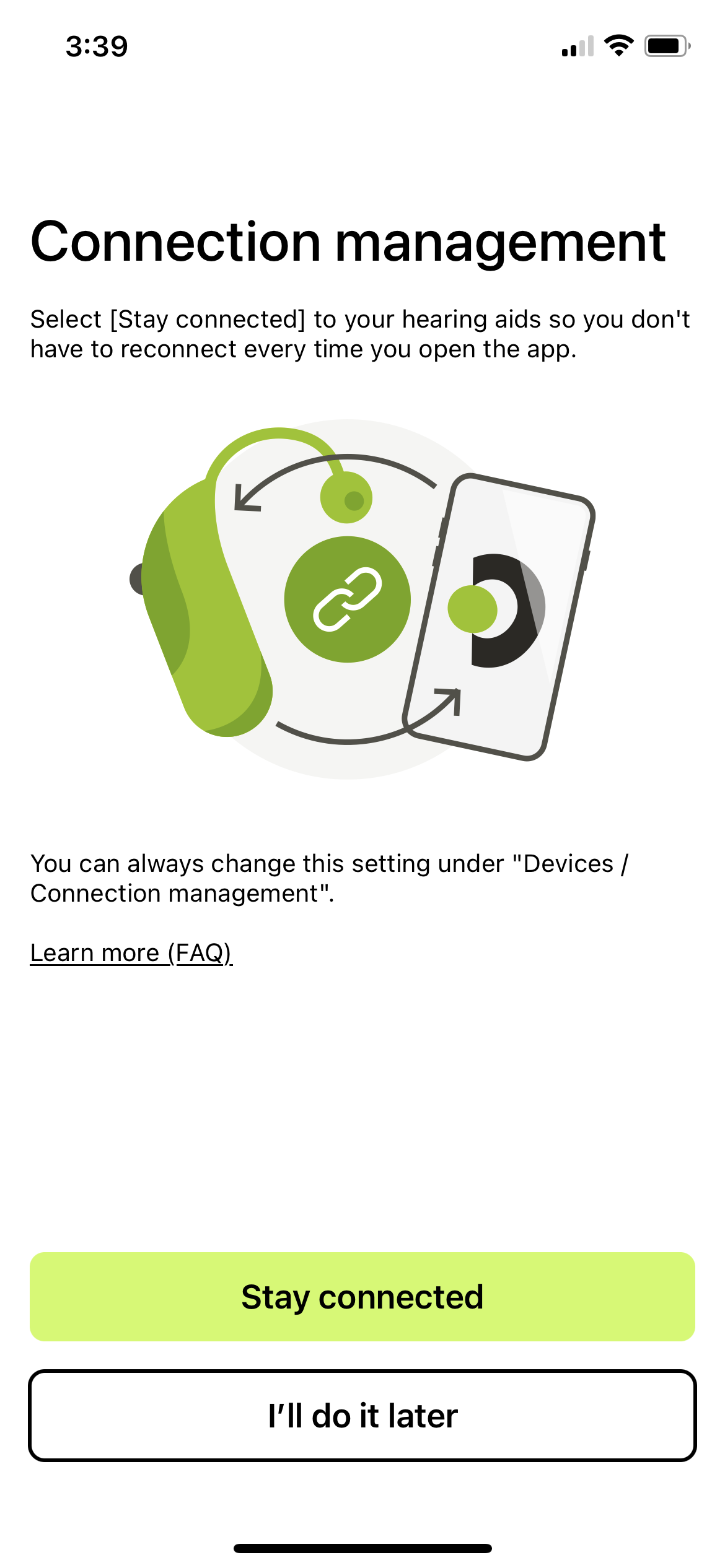 This setting can always be managed by going to "Devices" → "Connection management" → enable/disable "Stay connected"
Additionally, hearing care providers should take note of the "Disconnect" button. To ensure the hearing aids are detected by Phonak Target, press "Disconnect" to temporarily stop the app connection. When programming is complete press the "Connect" button.
Expanded compatibility with the myPhonak Junior app offers an easy option for parents, kids, and even adults.
myPhonak Junior 1.2, the industry's only pediatric focused app, offers simple connectivity and control for all ages and parents. The latest update released on Monday, August 14, 2023 enables Lumity hearing aids to connect with the app. In addition to previously compatible models (Sky Marvel, Sky Link M, Naída Paradise, Audéo M & P), myPhonak Junior 1.2 now supports:
Phonak Sky™ Lumity
Phonak Naída™ Lumity
Phonak Audéo™ Lumity (R, RT, RL)
Phonak CROS Lumity & Paradise
Also, new to myPhonak Junior 1.2 is the addition of a new theme specifically suited for older kids, teens, and adults. The "myPhonak" theme offers an age appropriate experience with the same simple interface and options as the pediatric focused theme which features Phonak's pediatric mascot Leo the lion.
Parents will love the new addition of wearing time graphs to myPhonak Junior (for Lumity and Paradise devices only). This shows a detailed look-back at how the hearing aids were worn each day for each ear.
myPhonak Junior also offers the robust connectivity experience with the 'Stay Connected' feature. In myPhonak Junior, this feature is always enabled and cannot be turned off.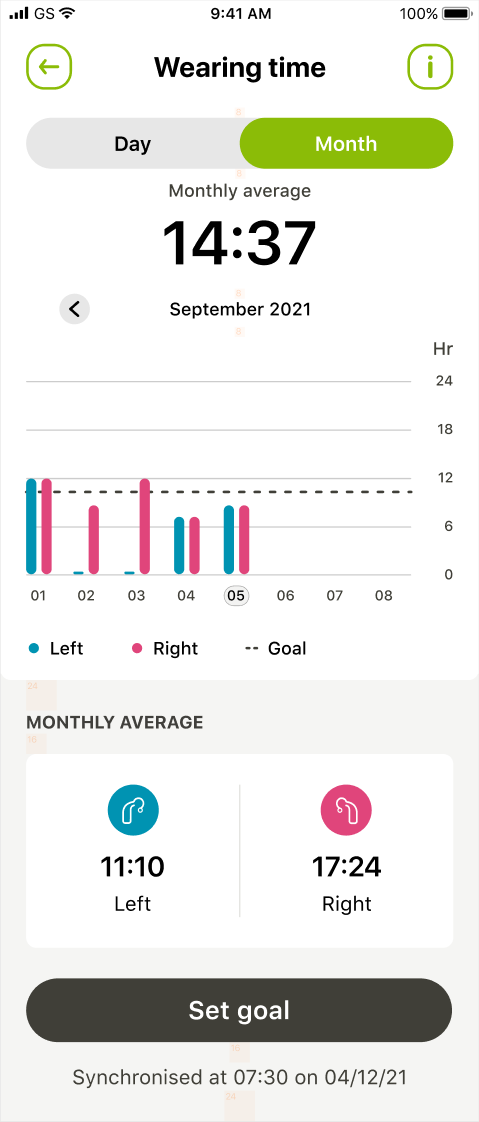 New 24/7 resources for you and your patients to improve the Phonak Connectivity experience.
Have you seen the latest Phonak Connectivity resources? Check them out today! You'll find all new helpful connectivity pamphlets, display stands, videos, and web resources.