Question Why should a practice owner consider adding Otoscan to their workflow? Answer
Jackie Phillips, AuD: Otoscan can help generate excitement and attract new clients. Deliver customized hearing care and differentiate against competition. Complement your professionalism by deploying cutting-edge technology. Reach more patients and grow your referral base through community health care events showcasing the latest innovation within hearing care.
Melissa Lebon, AuD: Otoscan is a tool to please more patients. Audiologists can use Otoscan to create engaging, personalized experiences and convert and retain more clients.
Don Kim, AuD: Using Otoscan can also reduce liability with less invasive digital scanning. We have developed technology that could provide a less invasive way to make custom devices.
Ellen Frederick, AuD: Convert and retain more patients by personalizing the hearing care experience. End with better care outcomes and fewer returns.
Keeley Moore, MA: Otoscan digital ear scanning can contribute to a more streamlined process. For example, you can upload accurate 3D digital files to the Otocloud portal and save time, and money when you deliver custom hearing aids.
In fact one of our customers, Peter D. Sotiropoulos, Au.D., the owner of Hearing Rehabilitation Center in Illinois, shared that Otoscan kept the ear mold turnaround time to a minimum. He went as far as saying it helped decrease our shipping time and cost by fifty percent. That's a huge time and cost savings to consider.
Jeanette Fitzke, AuD: More importantly, in the age of over-the-counter (OTC) hearing aids and apps, providing a personalized experience for your patients not only boosts patient satisfaction, it can also help differentiate your clinic from your competition down the street.
Talk to your local Otometrics sales representative to schedule a live demo. Explore the many ways Otoscan can support you in adding value to your clinic.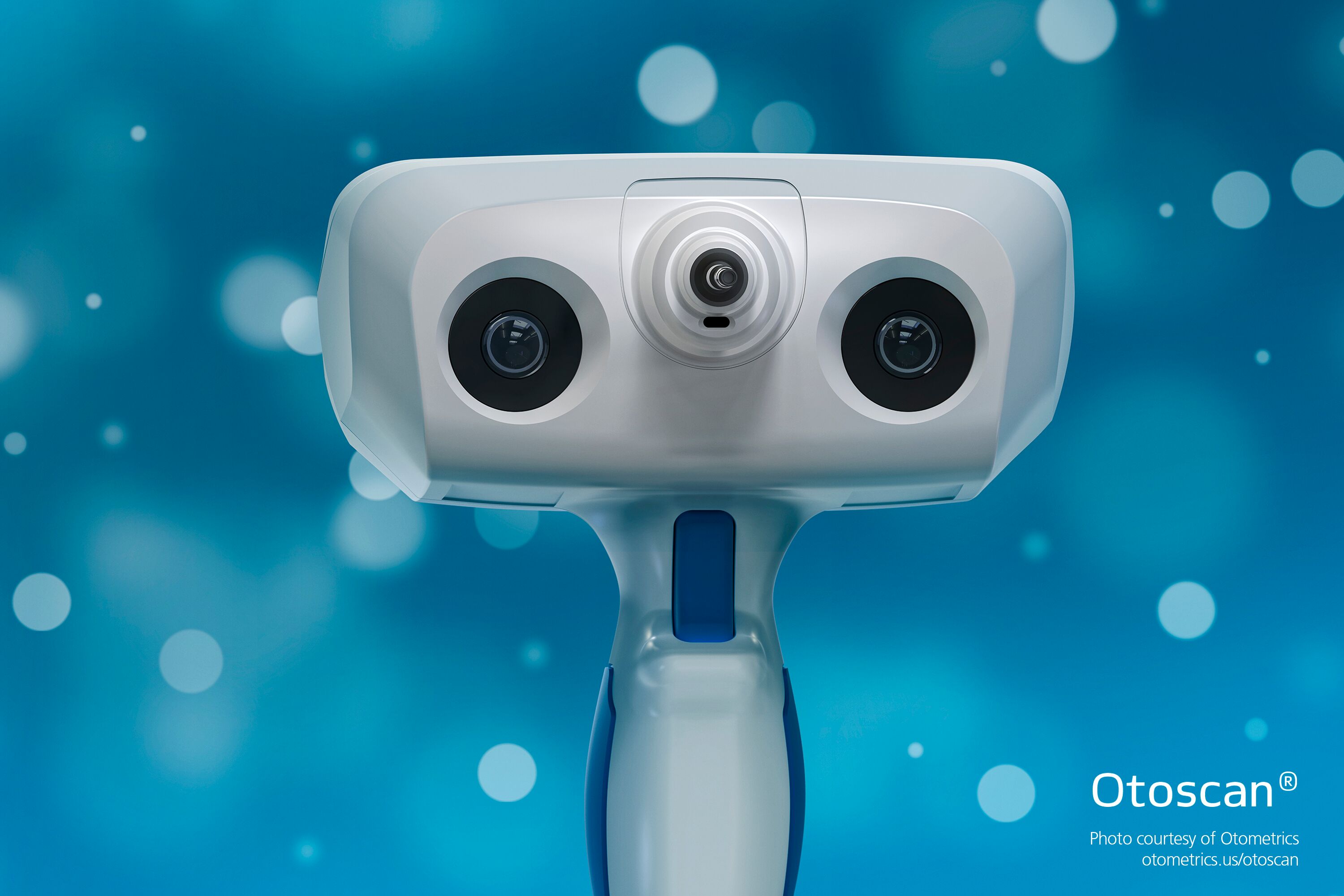 This Ask the Expert is an excerpt from the interview, Rethink Audiology: Delivering Personalized Care In the Age of Over-the-Counter Solutions.​​