Question Why would I choose Phonak Naída™ Lumity for my patients who need BTE technology? Answer
As all hearing care providers (HCPs) know, the reasons to choose a BTE solution are varied:
Ear canal characteristics or medical conditions,
Dexterity,
Previous experience or preference,
Need for tamper-proofing or
Hearing loss can preclude a patient from wearing RIC or ITE technology
So why should an HCP choose a Naída Lumity BTE?
Speech understanding is a key driver for those with hearing loss.
Phonak Naída Lumity features SmartSpeech Technology, a collection of features designed to reduce listening effort and improve speech intelligibility. Among other features, Speech Enhancer and StereoZoom 2.0 allow patients to be connected to their conversation partners who speak softly, from another room, or in noisy situations.
Phonak's Made-for-All technology allows patients to connect to two Bluetooth devices simultaneously regardless of the operating system or type of device—this means that patients can be seamlessly connected to PCs, TVs, tablets, gaming systems, smartphones, and more without the need for an intermediary. This allows hands-free calling, clear speech understanding, and enjoyable media streaming.
The myPhonak app allows Naída users the ability to participate in a Remote Session with their HCP as well as configure their devices, gain access to useful device information, and make adjustments to personalize access to speech in any environment and in real-time.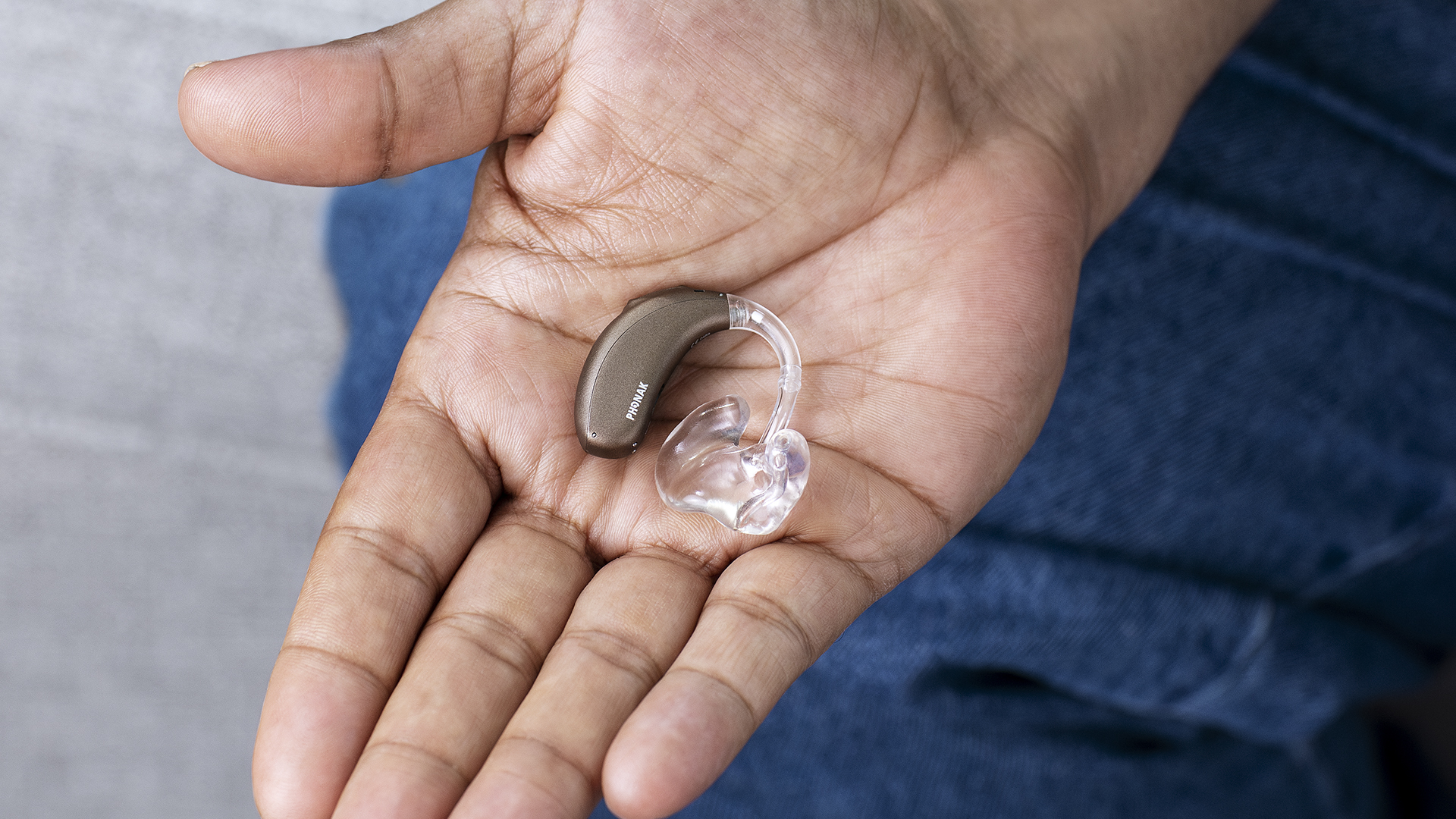 BTE users also require a robust and reliable solution that can provide the needed power for severe-to-profound losses.
Naída Lumity comes in two IP68-rated models: Naída L-PR and Naída L-UP. Naída L-PR is a rechargeable BTE that can be fit with either traditional tubing or with a SlimTube that can accommodate a dome or a custom SlimTip or earmold.
Fitting the Naída L-PR with a SlimTube gives the BTE the look of a RIC without placing a receiver in the ear canal. Naída L-PR is CROS Lumity compatible to meet the needs of patients with single-sided hearing loss. Naída L-PR also is equipped with additional features that can be leveraged thanks to the lithium-ion battery.
Motion Sensor Hearing is activated while Lumity users are on the go and is preferred for environmental awareness and speech understanding in the real world.
Naída L-PR also comes with Tap Control, a feature that allows users to interact with their hearing aids in many ways: Answer and disconnect phone calls, pause and resume streaming, and activate a voice assistant to connect to the world regardless of dexterity, dirty hands, or if they're wearing a winter hat and gloves.
Naída L-UP can be configured with a damped or undamped earhook, has a 675 battery, and Telecoil. Naída L-UP offers tamper-proofing solutions for earhooks and battery doors if needed.
When it comes to robustness, Naída UP keeps getting better; reliability has improved from one generation to the next, allowing your patients (and you) to confidently rely on Naída L-UP.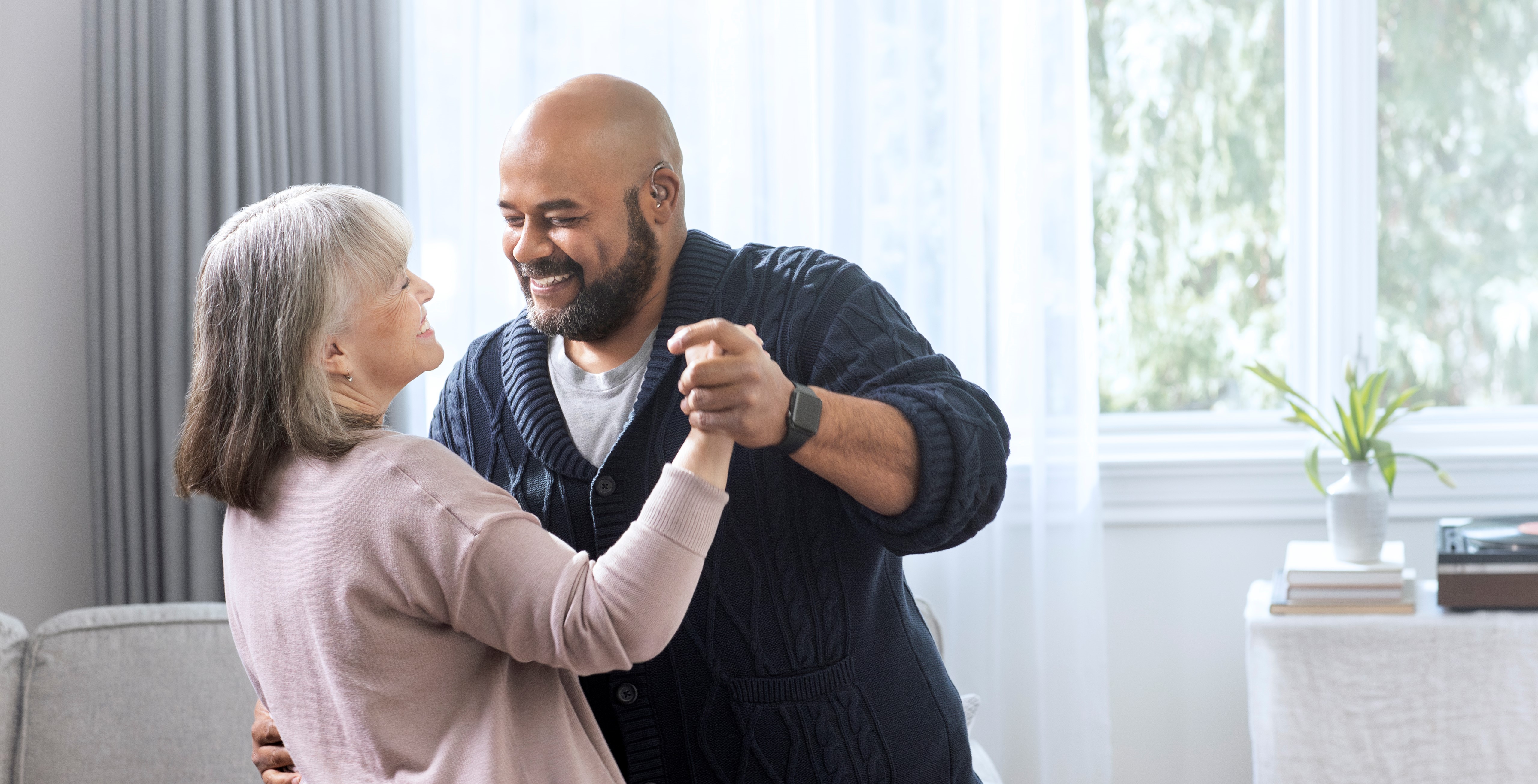 When it comes to choosing a BTE for your patients, Phonak's Naída Lumity offers speech understanding in all listening environments, a robust housing that can be configured to your patient's liking, and has the ability to connect to the world around them through Roger, universal connectivity, and apps.
For more information, visit Phonak.com or reach out directly to your Phonak representative.