https://www.audiologyonline.com/audiology-ceus/course/signia-expert-series-eaudiology-patient-32998

Remote adjustments of hearing aids are becoming more frequent. To gauge the patient engagement several studies were conducted to evaluate improvement on multiple outcome scales. In one study the caregivers, for hearing impaired individual subjects with cognitive decline, reported on the impact of remote programming on a reduction of burden scale. Implications for use of remote programing with several patient population will be discussed.
Upcoming Live Webinars
Wed, Aug 28, 2019 at 12:00 pm EDT
No CEU credit available
Presented By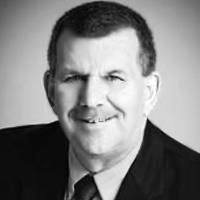 Tom Powers
, PhD
Thomas A. Powers, Ph.D., is the Managing Member of Powers Consulting, LLC, providing management consulting to the hearing health industry. Dr. Powers serves an expert audiology consultant for the Hearing Industries Association, and as a Senior Consultant for WS Audiology (formerly Sivantos, Inc.). Dr. Powers received his B.S. from the State University of New York at Geneseo, and his M.A. and Ph.D. in Audiology from Ohio University. He began his career as a
partner in an Audiology private practice, and has over 35 years of experience in the hearing health care industry.
Prior to his current role, he was Vice-President, Government Services and Professional Relations for Sivantos, Inc.
Dr. Powers currently holds an appointment as assistant professor in the
Graduate Faculty in Biomedicine at Salus University and as Adjunct Research Professor at Ohio University.
Dr. Powers is a member of American Academy of Audiology (AAA), Academy of Dispensing Audiologists (ADA), American Speech, Language and Hearing Association (ASHA), International Society of Audiology (ISA), is a Distinguished Fellow in the National Academies of Practice, and is a member and served as President of the American Auditory Society (AAS) from 2004 – 2006. Dr. Powers has lectured extensively at state, national and international meetings and published over 40 articles. His primary areas of expertise include hearing instrument technology, industry trends, and outcome measures.
---
More
Course participation information
To ensure you are ready to participate, please complete our short Test Drive to prepare your computer to view the course.
Login and logout times will be recorded and documented.
Passing an online exam will be required to earn continuing education credit, where applicable.
Live Webinars allow presenter and participant interaction. The exam and course evaluation for these courses must be completed within 7 days of the event.
On-demand courses include texts, video and audio recordings of live webinars, and multimedia formats. The exam and course evaluation for on-demand courses must be completed within 30 days of course registration.
Event participation is free, but you must be a AudiologyOnline member to complete the exam and earn the continuing education credit.
AudiologyOnline is committed to providing equal opportunities in accordance with all applicable laws. If you are in need of a disability-related accommodation, please contact customerservice@audiologyonline.com. We will review your request and respond in a timely manner. Please note that we will require a minimum of 2 weeks to provide a reasonable accommodation for your request.
Visit our Contact us page or give us a call if you have questions.