Carolyn Smaka: The new ZPower Rechargeable System uses ZPower silver-zinc batteries with patients' existing hearing aids, or any new hearing aids that you recommend. How do you retrofit the hearing aids?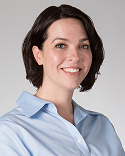 Sara Sable-Antry: What we have done that is truly remarkable is made a neutral system that works with patients' existing hearing aids, or any new hearing aids you recommend.
We know that patients today want rechargeability. They come in and ask for it. New patients expect it. MarkeTrak 9 indicates that of the top 10 features consumers want in hearing aids today, a rechargeable hearing aid is #2 and rechargeable batteries is #4.
Until now, you could only offer rechargeable if you worked with certain manufacturers. What if you were part of a company that limits the number of manufacturers on contract? What if rechargeable was best for the patient but your preferred manufacturer didn't offer it? We believe that rechargeability shouldn't be a competitive advantage; it should be a standard offering. The patient's needs should determine the features of a hearing aid – right down to the power system. We've achieved that.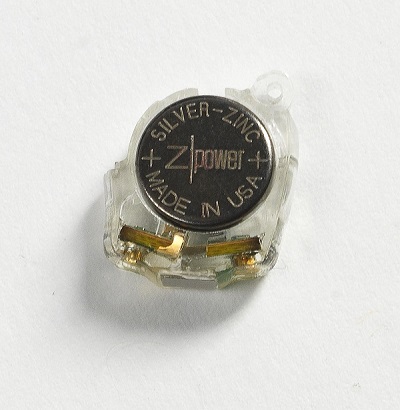 ZPower Rechargeable System for hearing instruments.
The ZPower Rechargeable System is binaural – it is comprised of two battery doors that contain electronics, our silver-zinc batteries and the charger. Professionals simply replace the patients' battery doors with the doors we provide, put our battery cell in the battery door, and that's it. It's that simple.
The charger is designed so that the hearing aids are always inserted correctly; it makes it very easy from both a convenience and dexterity standpoint. The charger has a steel plate on the door and a magnet in the base; the magnet guides the hearing aids into the correct position.
Carolyn: That sounds easy.
Sara: Yes, considering all the various co-morbidities we may see in our patients who have hearing loss including dementia, vision loss, arthritis, neuropathy, and more – there are many, many reasons to mitigate the amount of time and frustration it may take to change two batteries. This system is an extremely easy-to-use system for both professionals and patients.
Carolyn: With rechargeable consumer electronics being the norm today, why hasn't our industry already moved to rechargeable solutions?
Sara: Rechargeability has had a lukewarm reception in the past due to systems that were launched and unsuccessful, or simply didn't provide a full day of use.
The ZPower Rechargeable System changes all that. It uses silver-zinc battery technology and provides a truly viable rechargeable system. Patients will get a full day of use between charges, and they will no longer have to remove battery tabs or open battery doors at night.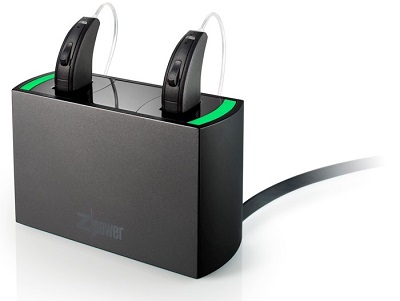 ZPower charger.
Our chemistry has a higher energy than other chemistries, yet will produce the same results as zinc-air for electroacoustic output and provide a full day of use on one charge. Our system will also allow the use of a zinc-air battery in case a patient forgets to charge the system.
These are just a few of the many benefits to this system. Simply, the timing is right. The product is right.
Carolyn: What are the other benefits?
Sara: There are numerous advantages to this system and we group them into 3 areas: people, performance and the planet.
People refers to the benefits that have a positive impact on patients and providers.
If we are comparing our technology to other chemistries, as I mentioned previously dexterity and convenience are the most obvious when comparing to zinc-air. No tabs, no opening the door at night and a simple charger are the most convenient offering available to patients. When you consider patients who have had a stroke and are no longer able to change batteries, this is an easy way to offer patients a solution to their problem without having to buy new hearing aids or abandon their hearing aids.
The higher energy delivers the long wear time, more streaming hours, and peace of mind. One of our field trial patients was an EMT who worked 24-hour shifts. He said this was one of the only times he felt like he could do his job and truly concentrate and not worry about his zinc-air battery dying during the middle of a shift. Another patient actually increased his wear time because he didn't feel as anxious. Another woman we met at HLAA told us that she is a veteran and has PTSD. She had tears in her eyes when she explained that trying to remember to take her medicine was enough for her to handle, and changing batteries every few days only added to her anxiety. That's powerful.
For providers, it's the ability to offer a true solution to a known problem. Professionals can spend less counseling time on changing batteries, and have more time for hands-on training with accessories or apps. Spending time teaching a patient how to change a battery is archaic. As a former private practice owner, I also know the frustration of patients trying to pick up dropped batteries, and hearing aid follow up appointments where batteries were inserted upside down, batteries were dead and patients thought their new hearing aids were broken. Or worse, having patients blame the provider when the problems were caused by a simple battery issue.
In addition, we are seeing increased competition in the market, with new players like Apple and Samsung coming on the scene. By offering innovative technology, we as an industry stay ahead of external competitors and are seen "modern". And, since our batteries will only be available through our distributors, providers can use the ZPower Rechargeable System to keep their patients captive and satisfied in this extremely competitive market.
In terms of performance, we discuss the fact that these batteries have a higher voltage. Our engineers have found a way to harness that power in a safe, and easy to use system for hearing aids. As hearing aid technology continues to evolve, our battery will be a simple drop in option. Our battery has reserve to power more features that were unattainable in the past.
And, we have a distinct advantage when it comes to the planet. Over 1.4 billion batteries from hearing aids alone are put into the waste stream annually. That is unacceptable. Our batteries are 100% recyclable and safe. We are very proud of that fact and that we manufacture them right here in California.
Carolyn: How does silver-zinc chemistry differ from zinc-air batteries that are used today?
Sara: Currently we have one primary battery, meaning disposable or non-rechargeable, used in the hearing industry which is zinc-air. When we were providing patients with analog or even digital hearing aids without a lot of "bells and whistles", the battery life of a zinc-air cell was acceptable at 2 to 3 weeks. Now, we are asking patients to change their batteries every 2-3 days in order to utilize the amazing features that today's hearing aids offer. The hearing aid manufacturers have provided amazing technology – they just need a better power source to make the experience more convenient for their customers and patients. We do that.
Additionally, there is a secondary battery, meaning rechargeable, currently available in our industry - nickel metal hydride. Our technology, silver-zinc, provides about twice the energy as nickel metal hydride. Nickel metal hydride chemistry has had its limitations. Nickel-based batteries simply don't pack enough energy to power today's digital hearing aids for a full day.
Carolyn: What about lithium-ion battery chemistry? What is the status of this chemistry in hearing care - and how do silver-zinc miniature batteries compare?
Sara: Silver-zinc has higher energy density than lithium-ion. The hearing industry is a newer market for lithium-ion mainly because the smaller the form factor, the less efficient lithium-ion becomes. What makes lithium ion most difficult in our industry is that due to its highly flammable electrolyte and very high voltage, it would have to be in a sealed unit. This is not convenient for providers or patients and is seen as a "step back" by most. The cost of lithium ion is very low but the payoff is low, too.
It's amazing to think that silver-zinc technology has existed for decades in other applications and is finally available to benefit people who wear hearing aids, as well as hearing care professionals.
Carolyn: What other applications has silver-zinc battery technology been used in?
Sara: It's so cool to think that silver-zinc technology was originally developed by the Department of Defense and NASA for use in critical military and aerospace applications. When you consider that most DSP chips in today's hearing aids have more processing power than the Apollo 11, it's a bit like completing the circle of innovation. Another fun fact is that the Apollo 13 was safely brought home by their back up batteries, which were silver-zinc. The hearing industry is always looking to be innovative and this is a great technology well received outside of our industry.
Carolyn: What beta tests or clinical trials are happening, and what have have the results been?
Sara: Response to our system has been extremely positive, based on our ongoing field trials. We are just wrapping up our second field trial test and what we learned is that after years of perfecting the battery chemistry, the charger algorithm and the door electronic and mechanical components, that we have a truly unique, disruptive technology that is ready for the market.
We were at the HLAA convention in June, and the most frequent questions we were asked were When is this going to be available? Can I buy it today? Where can I get this?
Carolyn: When will the ZPower Rechargeable System be officially launched?
Sara: We will be launching later in 2015.
Carolyn: How do patients purchase the system?
Sara: Patients will be able to purchase the system when we launch in the fall through qualified distributors. We look forward to working with Hearing Care Providers to sign up our network of providers.
Carolyn: If providers wait, can it be assumed that their favorite manufacturer will follow with similar technology?
Sara: It's unlikely, since we have 171 patents for this technology, and have been developing it for many years. We have worked in collaboration with our partners within industry to perfect our solution.
Carolyn: It's an exciting time for ZPower - do you plan to expand to other markets?
Sara: Absolutely. We have ongoing dialogue with other industries and quite frankly, there are advancements to be made in the rechargeable market that we can leverage with our current system. We consider ourselves as a partner in this industry and feel we have a lot of expertise to bring to the hearing healthcare world. As you stated, it's an exciting time!
Carolyn: Thanks for all the information, Sara. Best wishes for success with the upcoming launch!
For more information, please visit www.zpowerbattery.com or the ZPower Expo Page on AudiologyOnline.