https://www.audiologyonline.com/audiology-ceus/course/back-to-basics-immittance-audiometry-22985

This webinar will review the objective measurements of immittance audiometry for both new and experienced clinicians in order to support best practices.
PLEASE NOTE: THIS COURSE IS NOT OFFERED FOR CEU CREDIT as CEUs are expired. It is available as a resource but it is not a CEU course.
Course created on October 30, 2013
Learning Outcomes
As a result of this Continuing Education Activity, participants will be able to describe the clinical benefits of evaluating various tympanogram measurement parameters
As a result of this Continuing Education Activity, participants will be able to explain how to interpret acoustic reflex patterns for specific pathologies
As a result of this Continuing Education Activity, participants will be able to explain how to determine when acoustic reflex thresholds indicate pseudohypacusis
Agenda
| | |
| --- | --- |
| 0-5 Minutes | Introduction |
| 5-15 Minutes | Basics of tympanometry |
| 15-25 Minutes | Recent tympanometry advances |
| 25-35 Minutes | Basics of acoustic reflexes |
| 35-45 Minutes | Recent acoustic reflex advances |
| 45-55 Minutes | Case studies |
| 55-60 Minutes | Summary, Q & A |
Reviews
1372 Reviews
Presented By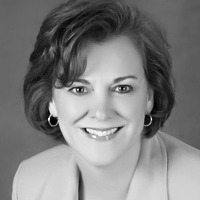 Lisa L. Hunter

PhD
Lisa L. Hunter, PhD FAAA, is the Scientific Director for Audiology in the Communication Sciences Research Center at Cincinnati Children's Hospital Medical Center, and Associate Professor of Otolaryngology and Communication Sciences and Disorders at the University of Cincinnati. Lisa has over 25 years of clinical, research and teaching experience, and a passion for audiology education. A graduate and former faculty member of the University of Minnesota, she developed and directed the Au.D. program in 2001 at the University of Utah. Lisa has authored over 60 peer-reviewed articles, chapters and books in pediatric audiology, has given over 120 national and international presentations. She is currently directing a longitudinal study of newborn hearing loss, funded by the National Institute on Deafness and other Communication Disorders, collaborating with Dr. Douglas Keefe and Dr. Patrick Feeney. Lisa is currently the chair of the Accreditation Commission for Audiology Education (ACAE) and is a past member of the Board of Directors of the American Academy of Audiology.
---
More
Presenter Disclosure: Financial: Lisa Hunter has received NIDCD R01 funding for research on related topics. She has been remunerated by Interacoustics for speaking engagements. Dr. Hunter is the author of the textbook, Acoustic Immittance Measures—Basic and Advance Practice from Plural Publishing. She has received an honorarium for presenting this course. Non-Financial: Lisa Hunter has no non-financial relationships to disclose.

Content Disclosure: This learning event does not focus exclusively on any specific product or service.


Course participation information
To ensure you are ready to participate, please complete our short Test Drive to prepare your computer to view the course.
Full attendance is required, and the times you log in and out will be recorded and documented. If you log in to a live webinar late or if you log out early, you may not be able to earn CEU.
Passing an online exam and completing a course evaluation will be required to earn continuing education credit.
Live Webinars allow presenter and participant interaction. The exam and course evaluation for these courses must be completed within 7 days of the event.
On-demand courses include texts, video and audio recordings of live webinars, and multimedia formats. The exam and course evaluation for on-demand courses must be completed within 30 days of course registration.
To participate in the course, complete the exam and course evaluation, and earn continuing education credit, you must be a AudiologyOnline member. Participants must complete the entire course; partial credit is not allowed.
AudiologyOnline is committed to ensuring accessibility to the widest possible audience. We are continually improving the user experience for everyone. If you have questions, requests, or would like to report an accessibility-related issue, please email accessibility@continued.com. We will review your request and respond in a timely manner.
Visit our Contact us page or give us a call if you have questions.
Our site uses cookies to improve your experience. By using our site, you agree to our Privacy Policy.