Connect Hearing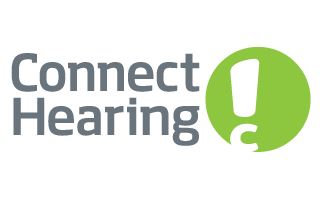 See Connect Hearing Job Listings
Contact Information
Connect Hearing
215 Shuman Blvd., Suite 401
Naperville, IL 60563
US
Phone: 1.630.303.5380
Website:
connecthearing.com
---
Connect Hearing
Outstanding Understanding
Expertise, Service, and Affordability: that's what patients have come to know and love about Connect Hearing. Our team of highly skilled Hearing Care Professionals live up to those standards every day. With state of the art facilities in over 200 locations nationwide, Connect Hearing is part of international hearing healthcare powerhouse, Sonova. As part of the Sonova group, you will have access to the cutting edge technology and support of Phonak, Unitron, and Advanced Bionics products.
Are you passionate about making a difference in the lives of others? Connect Hearing offers exceptional hearing care for people who would like to understand, hear, and connect to life again. Patients of all age groups are seen by our providers. Our Hearing Care Professionals are licensed and certified to perform comprehensive audiological and hearing aid evaluations. We are looking for those with strong interpersonal and listening skills that will inspire confidence in our patients. You must be able to adeptly counsel patients on what to expect from the testing to fitting.
Our team members embody an entrepreneurial spirit when it comes to grassroots marketing and community outreach. You must be enthusiastic about networking and generating leads in order to make an impact on the quality of life for our patients. As part of Sonova's initiative to be a socially and civically responsible company, you will also have opportunities to volunteer your unique skill set locally and internationally!
Connect Hearing provides individual service to clients from Managed-Care partners through EPIC, Affinity Groups like AAA, and Discount Medical Providers. Professional consulting and customized solutions are offered through our corporate-owned stores.
If you share our passion for helping others, join our fast-paced, collaborative culture and be part of a worldwide leader in hearing healthcare!
Connect Hearing respects diversity and accordingly is an equal opportunity employer that does not discriminate on the basis of race, creed, color, religion, national origin, ancestry, citizenship status, age, disability or handicap, sex, marital status, familial status, veteran status, sexual orientation, genetic information or any other characteristic protected by applicable federal, state or local laws. Our management team is dedicated to insuring the fulfillment of this policy with respect to recruitment, hiring, placement, promotion, transfer, training, compensation, benefits, employee activities and general treatment during employment.
---
Read More
News
Connect Hearing Centers Expand their Portfolio with New Phonak Hearing Aids
September 1, 2017 CHICAGO--(BUSINESS WIRE)--Connect Hearing, one of the strongest networks of Hearing Care Professionals in the United States, has expanded its portfolio to include two groundbreaking instruments from Swiss based Phonak, the leading global provider of hearing instruments and wireless communication solutions.
Connect Hearing Reveals the Future of the Hearing Aid Clinic
June 15, 2013 Naperville, IL, 06/10/2013 - Connect Hearing opens two completely new and innovative clinics in Upland and Temecula in Southern California. These two clinics are the face of the new Connect Hearing brand identity and offer valued customers an improve
Career Center