Connect Hearing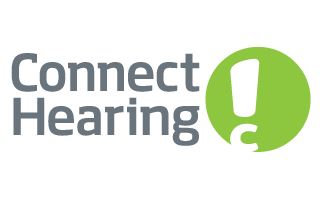 See Connect Hearing Job Listings
Contact Information
Connect Hearing
750 N Commons Dr, Ste 200
Aurora, IL 60504
Phone: 1.630.303.5380
Website:
connecthearing.com
---
Connect Hearing
Outstanding Understanding
Are you passionate about making a difference in the lives of others? With more than 500 employees, Connect Hearing's nationwide network of professionals is consistently top-rated for their customer service. We provide a strong network of convenient neighborhood hearing care centers across the country that continually strive to find innovative ways to better serve our patients.
Connect Hearing's providers are licensed and certified to perform comprehensive hearing aid evaluations. Our team members embody an entrepreneurial spirit when it comes to grassroots marketing and community outreach.
As part of Sonova, we primarily dispense Phonak and Unitron devices to our patients. We invite you to learn more information about becoming a part of Connect Hearing's industry-leading audiological care team.
Connect Hearing respects diversity and is an equal opportunity employer that does not discriminate on the basis of race, creed, color, religion, national origin, ancestry, citizenship status, age, disability, sex, marital status, familial status, veteran status, sexual orientation, genetic information or any other characteristic protected by applicable federal, state, or local laws.
---
Read More
News
Connect Hearing Centers Expand their Portfolio with New Phonak Hearing Aids
September 1, 2017 CHICAGO--(BUSINESS WIRE)--Connect Hearing, one of the strongest networks of Hearing Care Professionals in the United States, has expanded its portfolio to include two groundbreaking instruments from Swiss based Phonak, the leading global provider of hearing instruments and wireless communication solutions.
Connect Hearing Reveals the Future of the Hearing Aid Clinic
June 15, 2013 Naperville, IL, 06/10/2013 - Connect Hearing opens two completely new and innovative clinics in Upland and Temecula in Southern California. These two clinics are the face of the new Connect Hearing brand identity and offer valued customers an improve
Career Center