Unitron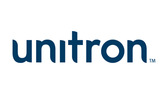 Unitron
Partnering for In-clinic success
At Unitron we believe personal relationships are at the heart of the hearing business. That's why we partner with hearing healthcare professionals to enhance the patient experience with the best products, services and resources to support in-clinic success. We're an extension of our customers' teams: we're approachable, collaborative and easy to work with, and this sets us apart from our competitors.
Unitron U.S. has an ISO 9001:2008 registered, custom manufacturing facility. Our team pays close attention to each individual order from the shell lab through assembly to final computerized quality testing to help ensure our customers deliver an exceptional patient experience.
Contact Information
Unitron
14755 27th Avenue North
Plymouth, MN 55447
US
Phone: 1.800.888.8882
Fax: 1.800.521.5400
---
Visit us! www.unitron.com/unitron/us/en/professional
Have a question? Contact us!