Earlens Corporation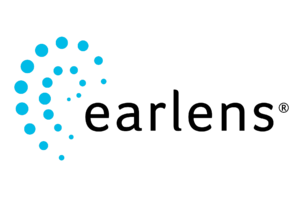 Contact Information
Earlens Corporation
4045A Campbell Avenue
Menlo Park, CA 94025
---
Website: Earlens.com
Email: customercare@earlens.com
To learn more about becoming an Earlens provider go to: Become a Provider - Earlens.
Get easy, 24/7 access to order forms, clinical research, marketing materials, and much more on Earlens.com.
If you are a provider, log in or request your username at webmaster@earlens.com
---
Earlens Corporation
The Earlens® Contact Hearing Solution directly activates the hearing system, delivering the broadest bandwidth available today and superior sound quality.
The idea for Earlens was born with Dr. Rodney Perkins, a pioneer in the hearing industry. During his experiments to vibrate the eardrum, patients praised the sound quality of what they heard. Across the next 25 years, the team worked to extend the concept into a commercial product. They created a non-surgical method to place a custom Lens stably on the eardrum, developed innovative custom manufacturing techniques, and completed a multi-center clinical trial that proved the device was safe and effective for treating hearing loss.
Acoustic device receivers face fundamental output limitations — particularly in the very low and very high frequencies in the real ear. Only Earlens provides audiometrically proven functional gain from 125 to 10,000 Hz even in a vented condition, with an average of 30-40 dB functional gain at 6,000 Hz and demonstrated audibility through 10,000 Hz. The Earlens Processor captures sound and converts it to an ultra low-power radio signal that carries high-fidelity audio data and powers the Lens. The Lens gently vibrates the eardrum to activate the natural hearing system. All this is achieved with a signal that is less than 1/400th of the power output of a mobile phone.
---
Read More