Learning Outcomes
After this course learners will be able to:
Describe the candidacy for the ADHEAR System and identify appropriate candidates for the ADHEAR System.
Define expectations for audiometric outcomes in children and adults based on findings in the literature discussed in this course.
List 2-3 clinical observations that have led to enhanced patient benefit and success with the ADHEAR System at the Hear2Understand Audiology Services Clinic in Saskatchewan, Canada.
Introduction
Thank you for joining us today for "ADHEAR System by MED-EL: An Overview of the Research and Clinical Experiences from the Field." MED-EL is a global company. As such, the impact of our hearing technologies is felt around the world. I'd like to take a minute to review MED-EL's mission statement, as these three short sentences drive our research and development team, our clinical support teams, and all of our employees on a daily basis. Our mission is threefold:
To overcome hearing loss as a barrier to communication and quality of life.
To effectively yet gently restore hearing by offering a comprehensive set of intact skin hearing solutions.
To provide the best benefit to individuals with a hearing loss - today, tomorrow, worldwide.
In summary, and specifically with reference to our bone conduction systems portfolio, MED-EL set out to introduce systems that not only improve hearing and communication but also support the quality of life that leads to happy users and long daily wear times.
MED-EL History of Bone Conduction Systems
In 2018, MED-EL introduced the ADHEAR system and the BONEBRIDGE Bone Conduction Hearing Implant System in the USA. ADHEAR was also introduced in Canada in 2018, but Canada had several years' experience with the BONEBRIDGE system prior to it being introduced in the US.
In order to gain an appreciation for how far we've come, let's review a timeline of the history of MED-EL bone conduction systems to see where we started seven years ago.
2011: The first patient was implanted with BONEBRIDGE.
2012: MED-EL received the CE mark for BONEBRIDGE.
2013: Health Canada approved BONEBRIDGE.
2017: ADHEAR was introduced and Health Canada approved as MED-EL's first non-surgical hearing technology.
2018: ADHEAR and BONEBRIDGE both obtained FDA clearance in 2018.
Until the release of both of these new systems, patient and clinician options in bone-conduction systems (either direct drive or skin drive) were quite limited. As a brief review, direct-drive refers to direct stimulation of the bone, which until now required a percutaneous abutment. Skin drive means that the vibration is being passed across the skin to the bones of the skull. Until now, all prior skin drive systems involved fairly high pressure, either via a non-surgical system fixated to the head from the outside with a softband system or a similar device (e.g., SoundArc, headband, bone conduction eyeglasses, etc.). In more recent years, we've also seen the passive transcutaneous systems using an implanted magnet and pressure.
The New Landscape
Adding to the bone conduction systems landscape, MED-EL has introduced two new systems that fit within the categories of direct drive and skin drive.
Patients now have the option of a direct drive system without the abutment: the BONEBRIDGE system. BONEBRIDGE offers direct drive with intact skin and low pressure. This translates into wearable comfort for your patient. There is no maintenance of an abutment site, and the infection-related risks that abutments pose is eliminated. It is even compatible with a waterproof wearing skin. WaterWear for SAMBA is designed for optimal hearing performance and comfort, and that makes BONEBRIDGE the only bone conduction system on the market, that offers your patients a waterproof wearing option.
With ADHEAR, patients now have the option of a pressure-free skin drive system that does not require surgery. We must remember that not all candidates for bone conduction systems are interested in surgery, nor are all candidates for bone conduction systems suitable for surgery. With the ADHEAR system, we can offer a comfortable, cosmetically appealing option to such patients of all ages and stages.
ADHEAR
As the topic of today's session is ADHEAR, we will now provide an overview of the ADHEAR system and candidacy for the system. ADHEAR is the world's first adhesive bone conduction system. MED-EL recognized a clear need for a better non-surgical system and defined the use requirements for a meaningful new option. The system should be easy to handle, comfortable to wear, reliable in terms of placement and consistent sound quality throughout the day. It should be cosmetically appealing and suited for all ages, because many patients, both pediatric and adult, are unsuitable for or are unwilling to undergo surgery for a bone conduction implant.
The ADHEAR system is comprised of two parts: the proprietary adhesive adapter and the audio processor (Figure 1). The adhesive adapter is placed on the hairless area of the mastoid behind the ear. The audio processor simply clicks into place on the adhesive adapter. The audio processor may be removed as desired throughout the day. The adhesive adapter stays in place typically for days at a time.
Figure 1. ADHEAR components: adhesive adapter and audio processor.
Candidacy
Let's review the candidacy for ADHEAR so you can consider who, among your patient base, may be suitable for the system. ADHEAR is cleared for use in conductive hearing loss, whether unilateral or bilateral, chronic or temporary. Air conduction thresholds may vary, and indeed may fluctuate, as they do in many conditions. What matters most is that bone conduction thresholds are 25 dB HL or better.
ADHEAR is also cleared for use in single-sided sensorineural deafness. The contralateral ear to which the sound is being routed should have normal air and bone thresholds of 20 dB HL or better. There is no upper or lower age limit imposed by Health Canada or the FDA for ADHEAR, for either conductive hearing loss or single-sided deafness.
The ADHEAR Difference
The ADHEAR audio processor system is available in three colors: Terra Brown, Dove Silver, and Simply Black. A variety of silicon sleeves are available to individualize your ADHEAR. The adhesive adapters are available in beige and brown, and they typically last from three to seven days at a time.
The design is symmetric, which allows the ADHEAR device to be used on either ear, simplifying the ordering process. In addition, the patient interaction with the device for the volume control and the program change will be consistent whether it is worn on the right side or the left side.
ADHEAR represents the first major innovation in non-surgical bone conduction technology in decades. ADHEAR is the first and only non-surgical bone conductor that does not require the use of pressure against the skin. In other words, ADHEAR can be worn all day long without discomfort.
In addition, ADHEAR represents the first long-term use of an adhesive adaptor in hearing technology. The adhesive adaptor is a non-sensitizing, medical grade adhesive that is latex-free. This means your patients may wear ADHEAR at the same position behind the ear day after day, week after week, month after month, without irritation.
One of the questions I'm often asked is how ADHEAR compares to softband systems. Whether we look at objective measures (such as frequency response) or whether we review the preclinical or clinical outcomes, ADHEAR is shown to perform equivalently to standard softband or pressure-based non-surgical bone conduction systems. Why is this? First, we need to recognize that the fitting range of a softband system is limited due to the three main ways in which that system loses efficiency by comparison with a direct drive, abutment-based coupling to the head. First, softband systems lose efficiency because they must vibrate the skin contact plate which then oscillates the skin. The band itself also becomes part of the mass of the overall system. Second, hair is a variable attenuation factor from one patient to the next. Third, the typical placement of these devices tends to be higher up on the mastoid or head than the optimal positioning on the mastoid bone.
ADHEAR is pressure-free. We lose a few dB by not having pressure, however, we win back that efficiency, in three main ways. The first way is by making the mass of the skin contact plate as low as possible. Sound transfer between the device and the head becomes more efficient. We have reinvented the skin contact plate as a low-mass adhesive adapter. Next, the optimal positioning for conductive hearing loss is as close to that cochlea as possible, which is not where most softbands sit. ADHEAR wins back efficiency by consistent positioning in the optimal place on the mastoid. Finally, by ensuring the device is placed on the hairless area, we do not struggle with hair-related attenuation.
Features and Processing
The ADHEAR audio processor features a lightweight design, a broad frequency response range (through 8000 Hz), automatic adaptive directional microphones, gain and compression controls, noise reduction, and feedback management.
The device comes preset for the fitting range, which makes it easy for demonstration purposes. There is a standard eight-second delay at startup, and once the tones are heard, the device is on. There are four programs by default. You can make changes to the gain, frequency response, and number of programs. The volume control defaults to on, but it can be disabled.
Research Findings
Preclinical evaluations prior to the launch of ADHEAR involved normal hearing subjects with simulated conductive hearing loss. We compared the ADHEAR system against other state-of-the-art bone conduction hearing systems. One was a bone conduction device on softband, and another on a headband. No significant difference was detected between the tested devices or aided thresholds, for speech in quiet or for speech in noise.
The following is a summary of the various clinical studies that have published their results (Figure 2):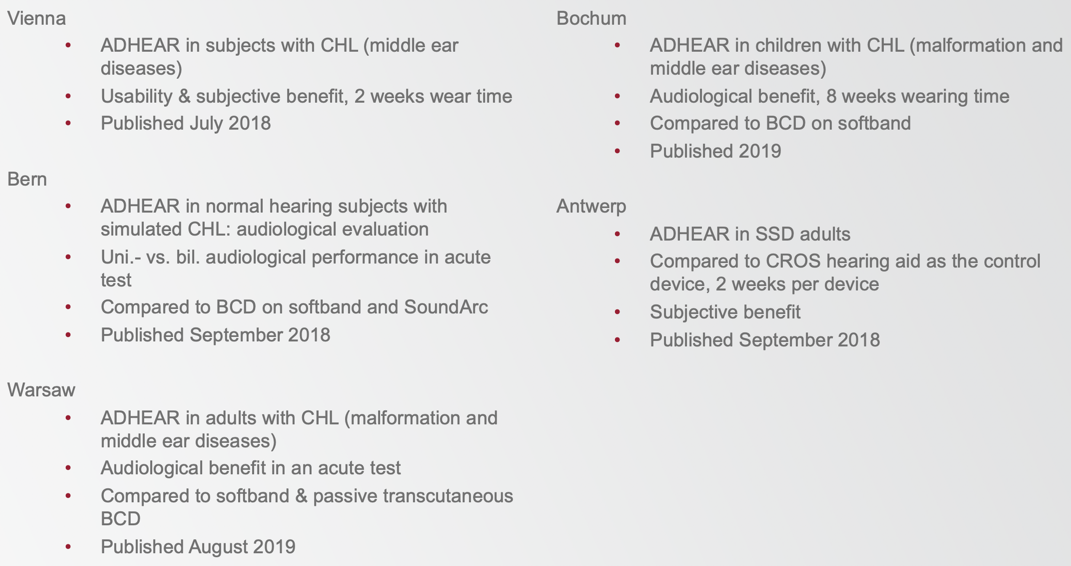 Figure 2. Summary of ADHEAR clinical studies.
In the context of conductive hearing loss, ADHEAR has now been tested across all age groups and compared to softband systems, SoundArc, and passive transcutaneous bone conduction implant systems. In Antwerp, Mertens and team also evaluated the usability of ADHEAR in single-sided, sensorineural deafness.
Two papers were published by Gawliczek and colleagues in September of 2018. The first study (published in Otology and Neurotology) compares the Baha 5 on Softband with the ADHEAR system (Gawliczek, Munzinger, Anschuetz, Caversaccio, Kompis and Wimmer, 2018). The second study (published in BioMed Research International) compares the Baha 5 on Softband to the Baha 5 on the SoundArc (Gawliczek, Wimmer, Munzinger, Caversaccio and Kompis, 2018). The same study design and methodology were used in both studies. The subjects were normal hearing adults with simulated conductive hearing losses. There were 15 subjects with induced bilateral conductive hearing loss. The main outcome measures for these studies were unaided, unilateral wearing condition and bilateral wearing condition. They were looking at sound field thresholds, speech in quiet, and speech in multi-noise. The takeaway from both of these studies was that the outcomes of both ADHEAR and Baha 5 on Softband were equivalent and that the Baha on Softband was equivalent to the Baha on SoundArc.
Specifically, we can take a look at each of those testing conditions (Figure 3). In the left image, we see aided sound field thresholds in the unilateral wearing condition. In the right image (with the filled squares and circles), we see the bilateral wearing condition. The squares represent ADHEAR, and the circles represent the Baha 5 on Softband. As you can see, no statistically significant differences between the devices or between treatment conditions were found where sound field thresholds measured from 250 Hz to 6000 Hz. It should also be noted that the aided thresholds were comparable to the gain characteristics that had been reported in previous studies with bone conduction devices coupled to the head, either with a softband or with a headband.
Figure 3. Testing conditions (unilateral and bilateral).
Next, we take a look at SRT in quiet (Figure 4). Again, no statistically significant differences between the devices or between treatment conditions were found.
Figure 4. SRT in quiet.
Speech understanding in noise was tested in the unilateral and bilateral wearing conditions. In Figure 5, we see that speech was coming from the front, from the side of the unilateral device, and speech coming from the contralateral side. In all test conditions, differences between the ADHEAR and Baha 5 were not statistically significant, and we do see a benefit in the bilateral wearing condition for both devices when speech is coming from the contralateral side.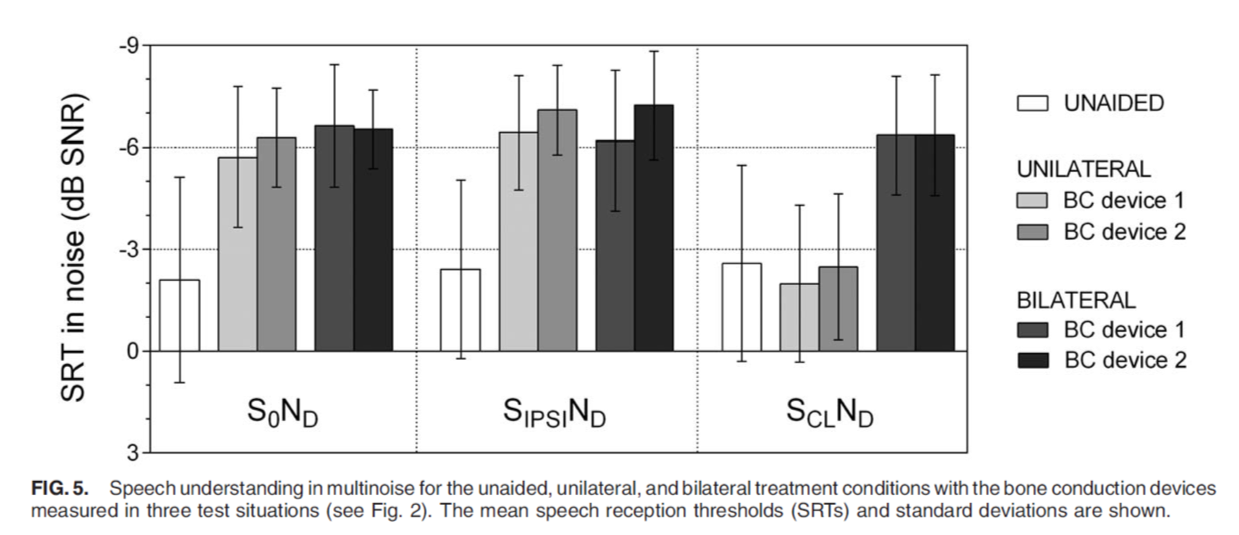 Figure 5. Speech understanding in noise.
In a study by Valerie Dahm and colleagues, 12 patients with conductive hearing loss were tested after a two-week trial with the ADHEAR system. Subjects ranged in age from 14 all the way up to 74 years of age, with a median age of 33. The adhesive adapter had an average durability of 5.9 days with a range of three to 19 days. There were no skin irritations or pain reported. The audiological gain was sufficient, and a high patient satisfaction rate was reported. On average, patients reported 10.2 hours of average daily use (Dahm et al., 2018).
Another study was conducted by Neumann et al. in Bochum, Germany, and was published in the International Journal of Pediatric Otorhinolaryngology. The title of this article is, "A new adhesive bone conduction hearing system effectively treats conductive hearing loss in children." This is the first publication to evaluate the audiological and clinical outcomes of ADHEAR, comparing it with a conventional bone conduction systems in a short and mid-term follow up in children under the age of 10 (Neumann et al., 2019).
In the Newmann study, the ADHEAR was compared to bone conduction devices in 10 children (age range .7 to 9.7 years) with conductive hearing loss. Aided and unaided pure tone or behavioral observational audiometry was obtained, and if possible or if applicable, speech audiometry in quiet and noise was performed, initially with both devices, and after eight weeks, with the ADHEAR system alone. Subjective hearing gain and usage of the new hearing system, as well as patients' and parents' satisfaction, were assessed using questionnaires. In this group, there was quite a variety of etiologies included (e.g., unilateral atresia, bilateral atresia, bilateral middle ear malformation with unilateral atresia, Down Syndrome with chronic draining ears, and bilateral low-frequency conductive hearing loss).
Figure 6 shows the unaided and aided thresholds for the ADHEAR system and the child's other bone conduction device (ADHEAR is in dark gray). Researchers looked at 250 Hz all the way out to 8000 Hz. Sound field thresholds were found to be consistent between the two systems from 500 to 4000 Hz. One interesting finding from the study was that this group found a significantly better response for ADHEAR than the other system at 1000 Hz and at 8000 Hz. For those who were able to complete speech audiometry, an improvement was found for speech in quiet and in noise versus the unaided condition.
Figure 6. Sound field audiometry.
Half of the subjects used the ADHEAR system for more than eight hours per day. Eight patients came to this study having been fitted with other bone conduction devices prior to receiving an ADHEAR. Interestingly, only two of the eight had worn those systems without problems. The six remaining children did not accept their devices due to reported stigmatization, reported inconvenience, pressure on the head, and one baby in the study even presented with pressure marks. After completion of the study, nine of the participants continued to use the ADHEAR system. The authors concluded that the ADHEAR system seems to be a valuable treatment option for children.
Many of you have likely fit patients with single-sided sensorineural hearing loss with hearing systems and perhaps bone conduction systems. We all can recognize that this group can be challenging. They may not want surgery, they may not want or tolerate cross-systems, and they may have tried and rejected other solutions. Although their options may be limited, they're looking for a solution in situations where they experience the most communicative difficulty. With the right counseling and appropriate expectations around performance with the device (e.g., not regaining localization abilities), ADHEAR may be a reasonable option for these patients. ADHEAR is cleared for single-sided sensorineural deafness, and it's very easy to demonstrate in clinics so that your patients can make informed decisions quickly and easily. In a study by Mertens and colleagues., 70% of their patients with single-sided deafness found ADHEAR to be at least partially useful or better (Mertens et al., 2018).
ADHEAR: Practical Tips for Success
Over the past year, many clinics and patients have shared their ADHEAR stories. We have been on the receiving end of many excellent consultations with families and clinicians as they considered opting for this newest bone conduction system. I'd like to highlight a few key things to remember.
Application of Adhesive Adapter
Correct application of the adhesive adapter is important for successful use and longevity of the adhesive on the skin. First of all, the skin must be clean. You can use baby wipes, but make sure they do not contain lotions or essential oils. We find that alcohol wipes work best. Before applying the adhesive, the skin should be thoroughly dry and free of hair. Then, apply light pressure on the adhesive after placement for about 30 to 60 seconds. Ideally, wait 10 to 15 minutes before attaching the audio processor. Similar to batteries, there is a "use by" date on each bag. Use up the oldest bags first. Storage of the adhesives should be at room temperature.
Attachment and Removal
Another critical piece is the learning curve associated with correct attachment and removal of the audio processors. Whether you're a child, a parent, or an audiologist, this takes a little practice. For attachment, you should hold ADHEAR securely with several fingers, and then rock the ADHEAR onto the adhesive adaptor from behind. Upon removal, we all have a tendency to want to pull it straight off, however, this is not the proper way to do it. To remove the device correctly, you should actually press in towards the skull and press forward on the long edge of ADHEAR. Never pull it straight off or you will dislodge the adhesive adapter.
In-Clinic Demonstrations
We've covered correct application at home, however, in the clinic, you are often under some time pressure. If you're thinking about demonstrating in the clinic, ADHEAR is really easy. No more managing softbands for demo purposes. The adapters are single-use, which readily fits into our single-use medical environment. Also, pre-programming is usually not necessary because ADHEAR comes with preset configuration that makes it easy to demonstrate to children or adults. There are four programs ready to go out of the box, and an active volume control wheel. While the settings can be individualized in the fitting, these presets are a great starting point and suitable for a demonstration. In the studies discussed earlier, the settings were all left at the presets.
Challenges
Now we will review a few situations that pose potential challenges, as well as recommendations for navigating those challenges.
Eyeglasses. If the temple bars on the patient's eyeglasses are straight or very thin, those are okay. If the temple bar of the glasses touches ADHEAR, it can cause some feedback. As such, it may be necessary to work with an optometrist to change the temple bar, or to have it adjusted slightly.
Sports. During sporting activities, we recommend using the activity clip or the retention clip. Helmets can also be a challenge, depending on the type of helmet being used.
Babies and toddlers. When using ADHEAR with babies and toddlers, the skin should definitely be dry before placement. Some parents find that wiping twice with an alcohol wipe is helpful. Additionally, having the softband as a backup wearing option can be helpful in certain scenarios, such as doing listening checks or if you've run out of adhesive adapters.
Water play. The adhesive adapter is water compatible, but the audio processor is not. After water-based activity, press on the adapter to reduce water content. You can use a tissue. Only reposition the audio processor when the adapter is dry or the hair is dry.
Storage of the audio processor. On a related note, it's also a good idea to have patients store their ADHEAR in a passive or active dehumidifier at nighttime, especially if they live in a humid area.
Sensitive skin and allergies. For those with dermatological sensitivities, they may try the adhesive in advance, or they may discuss this with their dermatologist. The adhesive adapter is latex-free, so if there are known allergies, we can certainly get those checked against a proprietary adhesive used. In addition, please trust your judgment. If the skin behind the ear is not intact or if there is any skin condition present in the area, then it does preclude the use of ADHEAR.
In summary, the adhesive adapter is latex-free, non-sensitizing, and a medical-grade adhesive. Patients can try the adhesive before purchasing ADHEAR. For known allergies, the MED-EL staff member can have these reviewed if there are more questions about it.
ADHEAR: Clinical Experiences
Next, we will be discussing considerations for the clinician. I have been fortunate to have previously worked with other non-surgical and surgical bone conduction hearing devices. This experience increased my initial comfort in working with ADHEAR. My current client base includes individuals who have referred themselves because they have an interest in ADHEAR, having heard about it from other clients or from having seen information about it online. Clients have also been referred from physicians (particularly ear, nose, and throat physicians), as well as from other audiologists.
Since ADHEAR was introduced in Canada in approximately June of 2018, I started working with the device in my clinic, Hear2Understand. At present, I have a total of 32 clients using ADHEAR, with a few more currently considering the device. Of the 32 ADHEAR clients that I currently have, 18 have a conductive hearing loss, either unilateral or bilateral, while 14 have single-sided deafness. At present, none of these devices have been returned.
Client Demographics and Background
In terms of onset, we see clients who have both congenital and acquired hearing losses. The site of lesion is either conductive or single-sided deafness. Our clients range in age from infants through adults.
We have some clients who have absolutely no experience with any type of hearing device, while other clients have had experience with ear conduction hearing aids, softband bone conduction hearing devices, and a few that have previous surgically implanted bone conduction devices. We also have had clients where there have been considerations about whether they may be a surgical candidate. Often, these clients are not interested in having surgery, or they're not a candidate to have surgery, and they are exploring ADHEAR as another option.
Process
The process for determining if someone is an ADHEAR candidate is much the same as it would be for any other client that comes into the clinic with a concern regarding their hearing. First, you would complete a full evaluation or review previous evaluations from other clinics. We would spend a lot of time on counseling and discussion of options for conductive hearing loss or single-sided deafness. We'd want to ensure that we have a clear understanding of client goals, but also that the client has a clear understanding of what their goals are. The benefits and limitations of ADHEAR need to be clearly understood by the client. We spend time in the clinic trialing the device, and I also have clients take the device home for at least a week to try it out in all the different listening environments they may find themselves in. The fitting would be much the same as fitting any other bone conduction device. We obviously can't verify with any real ear measurement, but we would do our aided speech testing, and also, we would use any validation measures that we would typically use when we're fitting devices. Our follow up would be much the same as for any other hearing device that we would dispense at the clinic.
Common Issues and Solutions
One of the most common concerns that clients have voiced is that their adhesive doesn't stick or stay on. The solutions to this issue are quite simple, and in most cases, are adequate to deal with the concern. First and foremost, and as stated earlier, appropriate skin preparation is necessary. It is critical that the client has cleaned the skin with an alcohol prep, or if they're sensitive to alcohol, they could use soap and water. The area must be allowed to dry for a sufficient amount of time before applying the adhesive. We also want to make sure that there is no hair where the adhesive will be placed. If hair is present, it must be removed as much as possible so that we have a surface that that adhesive is going to stick to. In cases where we have had clients with excessive perspiration or oily skin, there are different adhesive agents and products that other clients have found useful to improve the life of their adhesive.
Once the adhesives are opened up, it is important that they are kept in a sealed bag. Much like sensors you might use for testing, if the adhesive is not placed back into a bag with a resealable opening, they could dry out. I suggest to clients that they check the expiry date on the bag to ensure that it's not almost at the end of its lifespan. If it were the case that we had a bag of adhesive that maybe wasn't working as well and was close to the end of its lifespan, we would ensure that we replace that for the client. Also, as discussed earlier, it's important that the device is attached and removed appropriately. We don't want people yanking the device off or pulling roughly back or forth. It should be gently rocked off and on to the post that's on the adhesive.
Another common client complaint is that their device squeals. One solution to this issue includes repositioning the device. There is a positioning tool that comes with the device, and a client may wish to use that tool to help them gauge where they should be placing the ADHEAR. Also, if a client is experiencing squealing of a device, an adjustment to the side arms on their eyeglasses may help to minimize feedback or squealing. We also want to make sure that hats and headbands are not too close to the device microphones. Finally, there are some minor changes that can be made in the program to prohibit squealing, such as adjusting the equalizer at 6-8 kHz.
Client Comments
Now, I would like to share some comments that clients have shared regarding their experience with ADHEAR.
"Much easier to tolerate than the softband. I don't get a headache from the pressure."
"[CLIENT X] doesn't fight wearing the device like they did with the softband. They happily put it on and forget about it."
"I used to have trouble with the adhesive, but now that I clean consistently, press the adhesive on the correct amount of time, and most importantly, wait before I put the device on, I don't have problems anymore."
"I made sure all the hair is clipped consistently from the adhesive area, and as long as I do that, the adhesive sticks well."
"Knowing that what I might see with single-sided deafness could be subtle and related to listening effort and fatigue helped me to decide on proceeding with a device."
"My muscle tension has totally decreased since I have been wearing my ADHEAR for single-sided deafness."
Bone Conduction Systems by MED-EL
As we wrap up with today's session, let's look at MED-EL's portfolio of bone conduction systems that are available for your patients (Figure 7).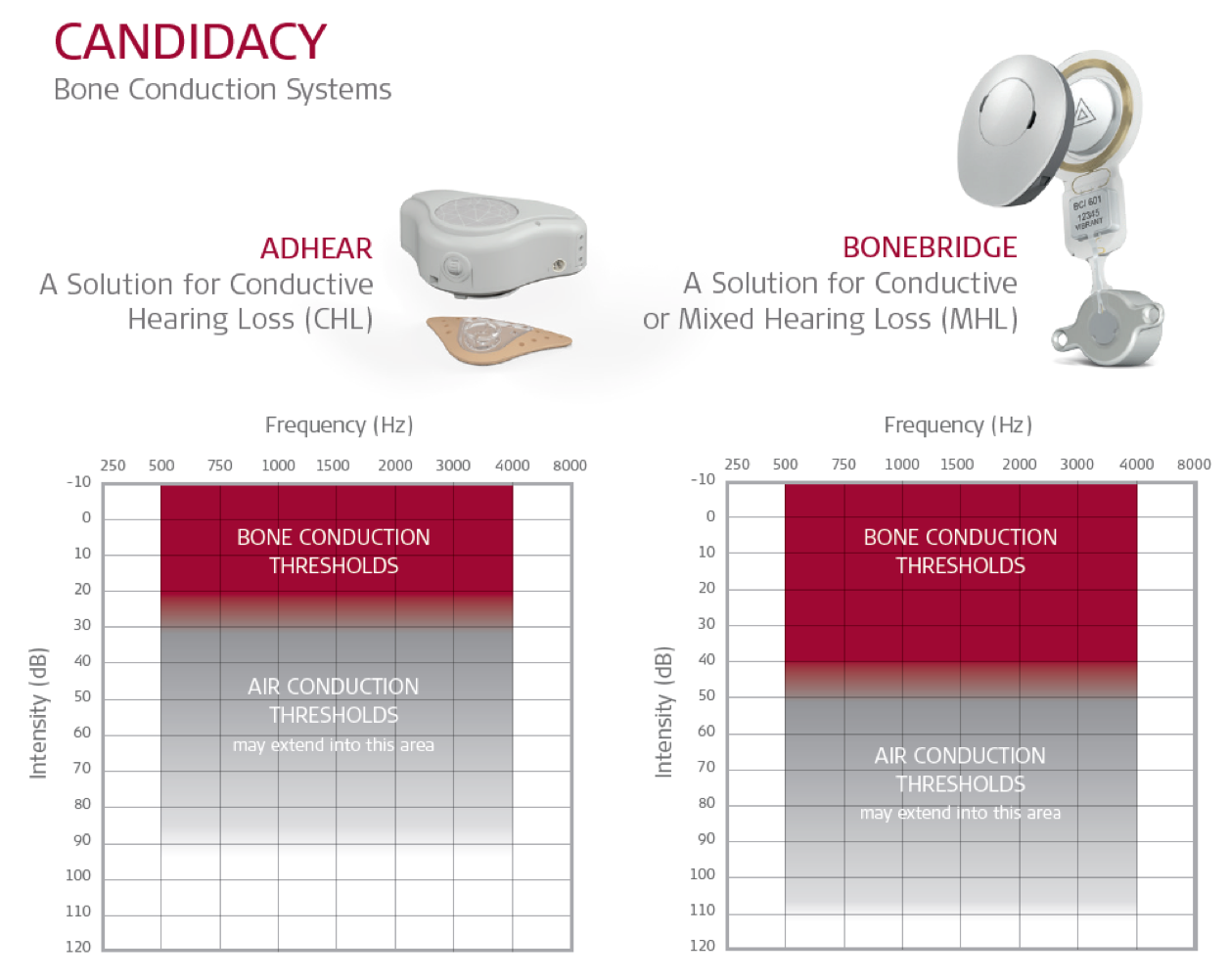 Figure 7. ADHEAR and BONEBRIDGE: candidacy audiograms.
Figure 7 shows the candidacy audiograms side by side for ADHEAR and for BONEBRIDGE. Now, both systems are also cleared for single-sided sensorineural deafness. I'm including both systems and their candidacy audiograms for you to view. Although your specific clinic may or may not work with BONEBRIDGE at this time, it's important to be aware of BONEBRIDGE because of its broader fitting range and the fact that it is suitable for individuals who present with conductive or mixed hearing losses. In addition, the fact that it offers direct drive bone conduction stimulation without an abutment is also significant in terms of quality of life and sound quality for your patients. Reach out to us if you're interested in finding out which surgeons in your area are interested and/or have already been trained on BONEBRIDGE.
Summary and Conclusion
Hopefully, today's session provided you with some valuable insights into the literature and the clinical experiences, as well as some tips and tricks as you get started with ADHEAR. There are three pieces of literature available in your handouts that you might find useful if you are considering integrating ADHEAR into your clinical offerings:
ADHEAR Use and Satisfaction Questionnaire
Connectivity flier
ADHEAR Device Orientation Checklist
In summary, with ADHEAR, we believe that we've addressed the issues that often lead to limited wear time and user dissatisfaction with non-surgical bone conduction systems.
ADHEAR is easy. It's a simple device, it's easy to use, it's easy to dispense, and it's non-surgical. In terms of patient commitment, they're not making a decision about surgery at this time.
ADHEAR is gentle. It is comfortable to wear, and there is no pressure on the skin. It is the first non-surgical bone conduction system that is worn pressure-free, which means it's comfortable for your patients.
ADHEAR is reliable. It stays in an optimal position, on the mastoid behind the pinna. As a result, your patients will have consistent sound quality throughout the day.
ADHEAR is cosmetically appealing. By no means is ADHEAR an invisible hearing device. That's not the intent here. However, it does fit in that nice, inconspicuous position behind the ear. The use of a softband is not necessary with ADHEAR, but they are optionally available as a backup.
We believe that patients who use ADHEAR will enjoy the technology, and they'll have the breathing room to make surgical decisions when the time is right for them and for their families.
With MED-EL Canada and MED-EL in the U.S., you have access to a local MED-EL representative. Our in-house audiology team is always happy to take your call and provide in-person and remote support to you as you get started with ADHEAR or with BONEBRIDGE. For anyone who needs more in-depth information on the ADHEAR software and the orientation process, there are additional ADHEAR sessions available on AudiologyOnline that may be of interest to you. We also offer patient-facing materials in English, French, and Spanish, as well as a HearPeers network so that clients can find other users and have a support network.
References
Dahm, V., Baumgartner, W. D., Liepins, R., Arnoldner, C., & Riss, D. (2018). First results with a new, pressure-free, adhesive bone conduction hearing aid. Otology & Neurotology, 39(6), 748-754.
Gawliczek, T., Munzinger, F., Anschuetz, L., Caversaccio, M., Kompis, M., & Wimmer, W. (2018). Unilateral and bilateral audiological benefit with an adhesively attached, noninvasive bone conduction hearing system. Otology & neurotology, 39(8), 1025-1030.
Neumann, K., Thomas, J. P., Voelter, C., & Dazert, S. (2019). A new adhesive bone conduction hearing system effectively treats conductive hearing loss in children. International journal of pediatric otorhinolaryngology, 122, 117-125.
Citation
O'Donnell, A., Stewart, U. & Douglas, C. (2019). ADHEAR system by MED-EL: An overview of the research and clinical experiences from the field. AudiologyOnline, Article 25825. Retrieved from http://www.audiologyonline.com