Question Does Sonic Captivate have a rechargeable option? Answer
With Captivate, we have a new lithium-ion rechargeable battery solution. It has a robust battery life capacity for a full day's use following a short charging time. We have a brand new model called the miniRITE T R (the T stands for telecoil; the R is for rechargeable). It will be available in all Captivate levels (Figure 1).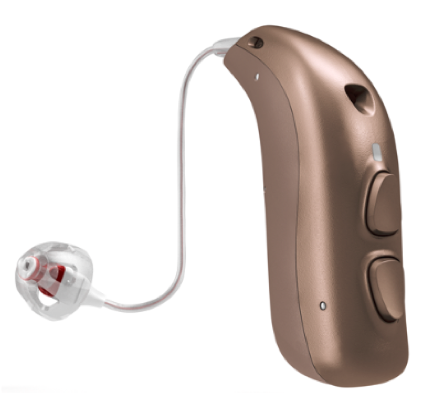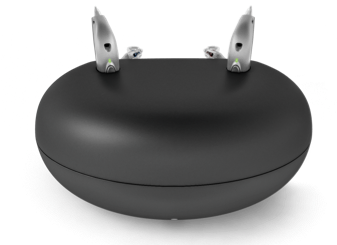 Figure 1. Captivate miniRITE T R and charger.
It offers a 312 lithium-ion rechargeable battery. For our end users, it's a fully featured hearing aid in a stylish package with longer wearing time and shorter charging time. In fact, 13 minutes of charging charges the device to 25% battery capacity. Sixty minutes of charging gives you 50%, and three hours gives you a full day's charge. For clinicians, this device meets the market need for a lithium-ion rechargeable solution.
The Captivate miniRITE TR is small and stylish. It's a RITE product that is very similar to the miniRITE T that we have offered with our Enchant model. We have the miniRITE T as well for the Captivate product. It includes telecoil. It also includes a dual push button. We have different receiver strengths to suit mild to profound hearing losses.
The charger has inductive technology that allows contactless charging of the hearing instrument via induction coil. That translates to no worries about corrosion. There's also a magnetic connection in the charger to prevent the hearing instrument from falling out of the charger if tipped over. When the hearing instruments are inserted into the charger, it automatically starts charging. Plus, the hearing instruments automatically turn on when they are removed from the charger. For more information about lithium-ion technology, we will be offering a new course on AudiologyOnline dedicated to explaining more about our rechargeable solutions.
This Ask the Expert is an excerpt from the interview, Captivate - What Life Sounds Like. For more information, please visit www.sonici.us or the Sonic Expo Page on AudiologyOnline.